Paleo Chicken Recipes
Chicken is a staple in our house and it's so easy to transform any cut into any number of Paleo Chicken Recipes that are both flavor packed and healthy!
If you can afford it, and have access to some of the higher welfare chickens such as free range and organic, then they often taste a lot better than the factory farmed variety and fits really well with the Paleo diet.
I say often, because sometimes the organic supermarket chicken is mass produced and frankly doesn't taste a whole lot better.
I have had better success in the past buying directly from local farmers in my area, you should be able to find places online near you that offer this sort of thing.
Their chickens are usually farmed in small batches and have freedom to roam, are not confined to sheds or given exclusively vegetarian feed (chickens are not vegetarian) so they tend to taste a whole lot better.
I've put together a collection of some of my own paleo chicken recipes I love and some from my fellow blogging friends, I hope you like them and that they make your paleo dinner planning just a little bit easier!
My Paleo Cilantro lime chicken salad was a lot of fun to make and is INCREDIBLY tasty, the grilled pineapple gives it a naturally sweet boost, not to mention the delicious Cilantro Lime Dressing which I love so much and have also used in my Southwest Chicken Salad.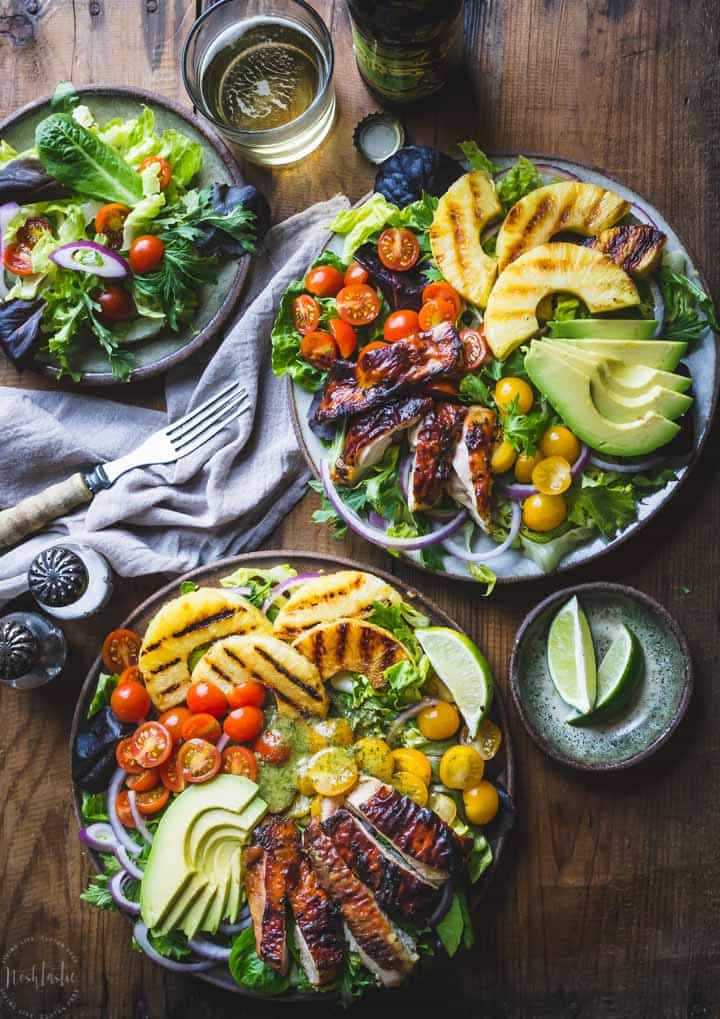 My Paleo Balsamic Chicken Salad  is made with skinless chicken thighs marinated in balsamic vinegar, garlic, Dijon mustard and cooked to perfection on the grill before being served over a bed of lettuce with delicious Summer fruits and topped with a Creamy Dairy Free Strawberry Vinaigrette!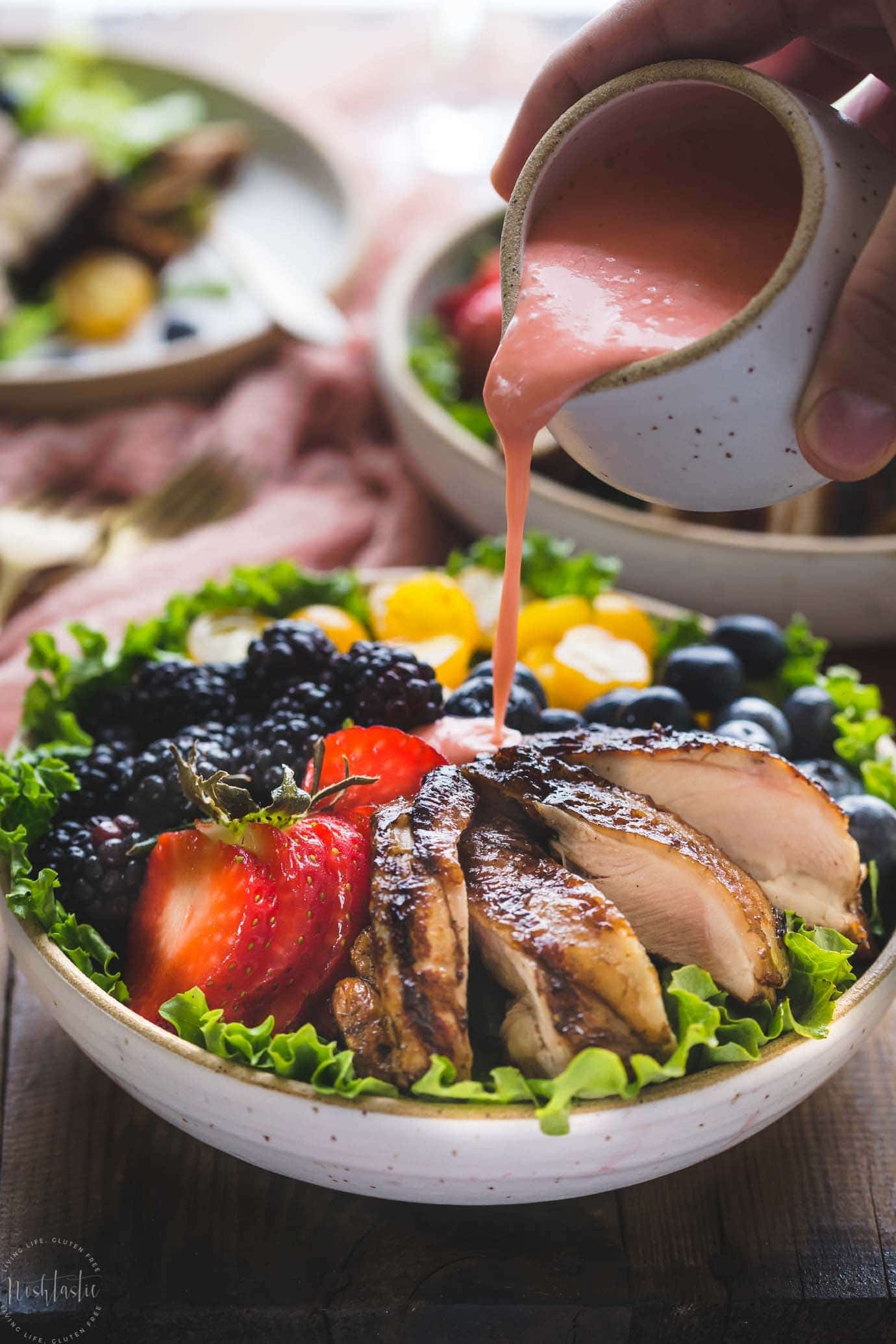 Easy baked Paleo Cilantro Lime Chicken!  Made with Cilantro, Honey, Allspice, Lime, Chili Flakes and Garlic marinade, this is a Paleo recipe with a Whole 30 option.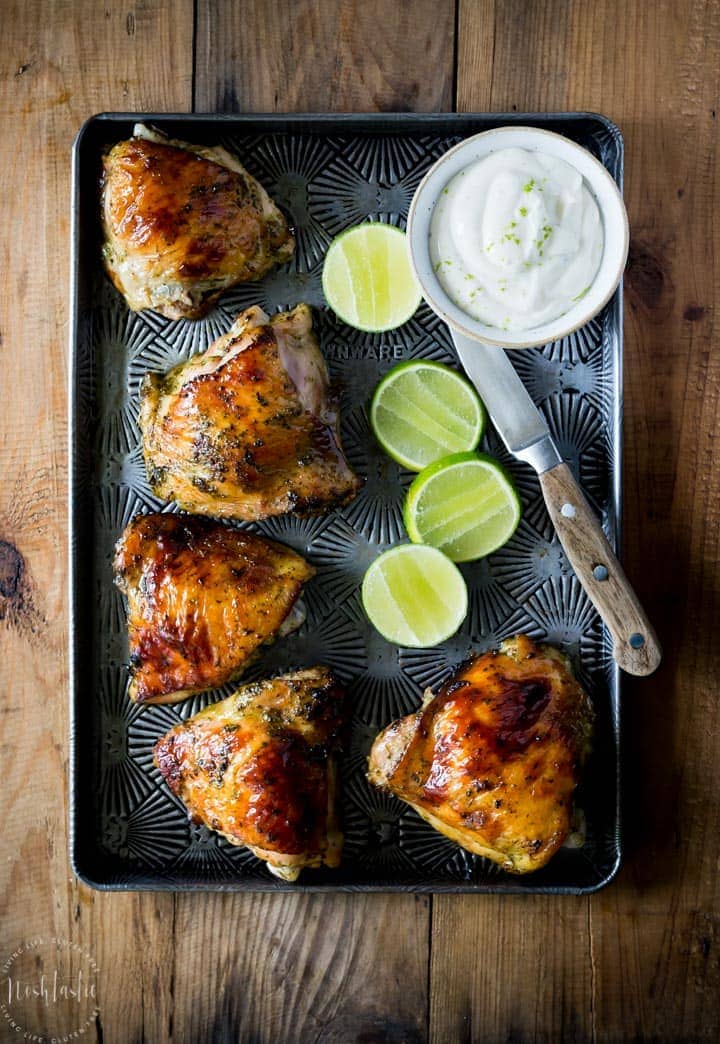 This easy Pressure cooker Chicken Puttanesca Recipe is a breeze to make in your Instant Pot or other electric pressure cooker, it's a gluten free and Paleo variation of the Italian dish Spaghetti alla puttanesca.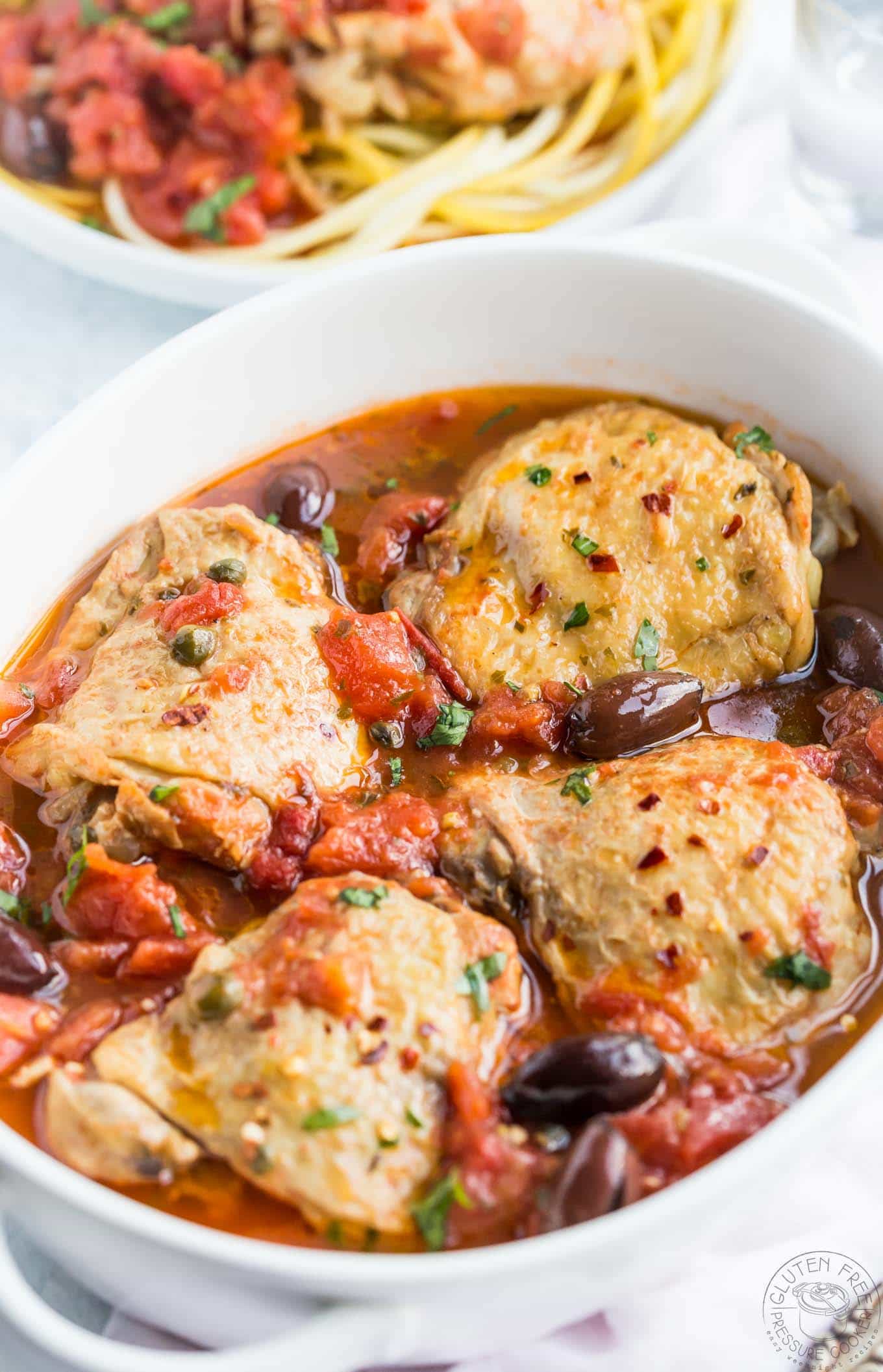 Instant Pot Whole Chicken, cook a rotisserie style whole chicken in your Instant pot or other electric pressure cooker! gluten free, paleo and whole30.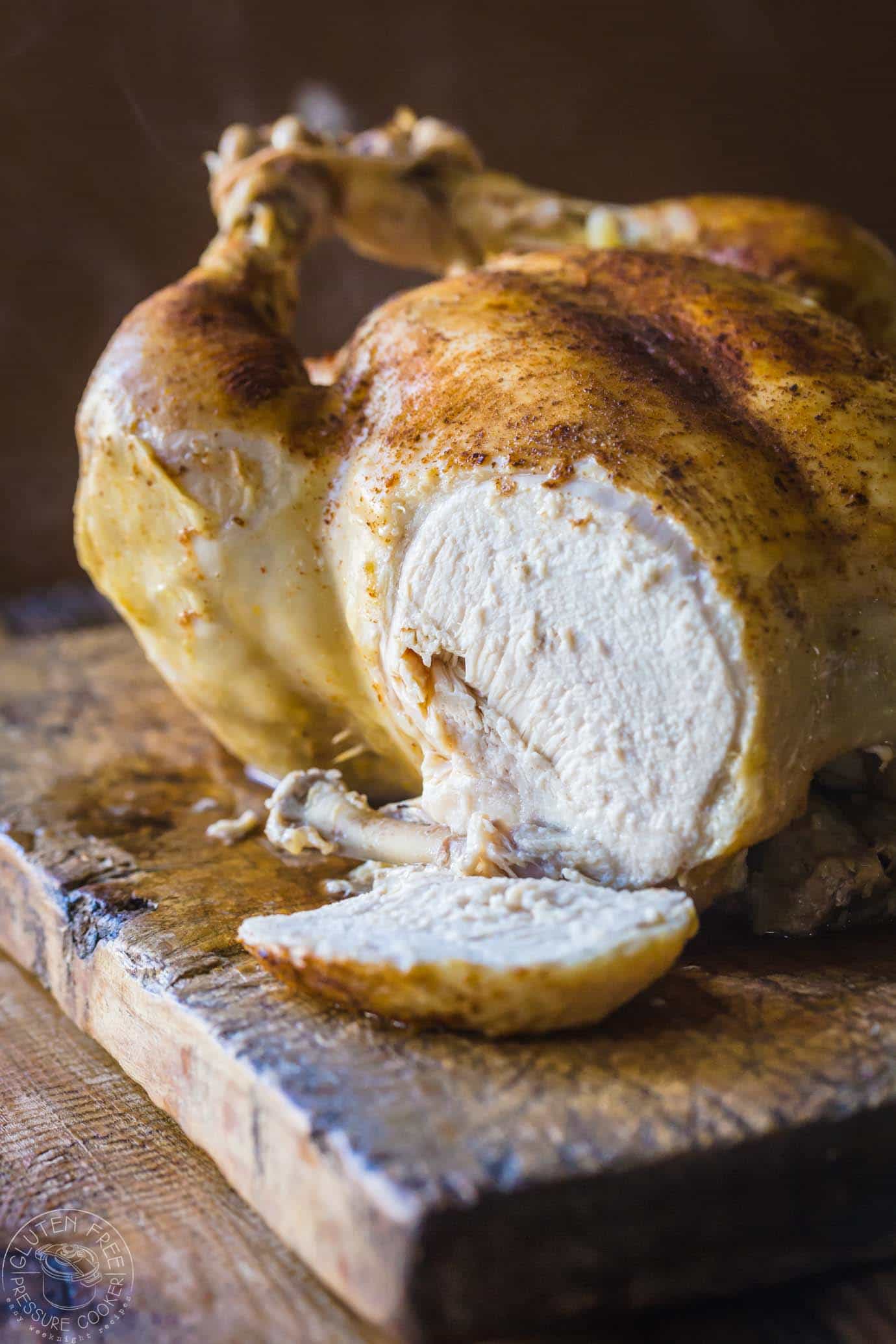 nstant Pot Firecracker Chicken is made with tender chicken thighs, a spicy sauce with a mild chili kick, garlic, ginger, onions, bell peppers, onions, and sugar snap peas.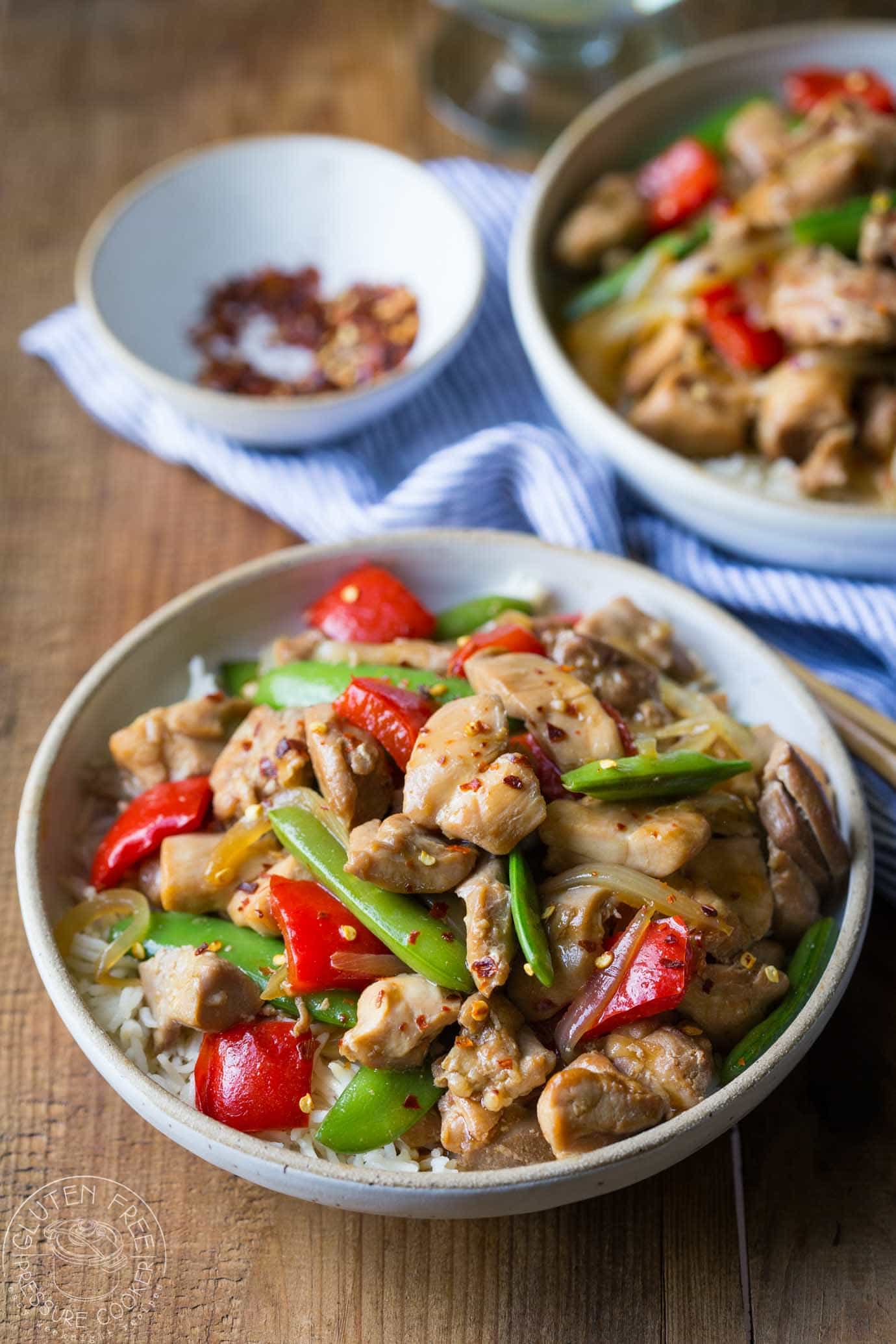 Sheet pan Paleo Chicken Thighs with Roasted Ratatouille! This healthy one pan meal is gluten free, paleo, whole30, and low carb.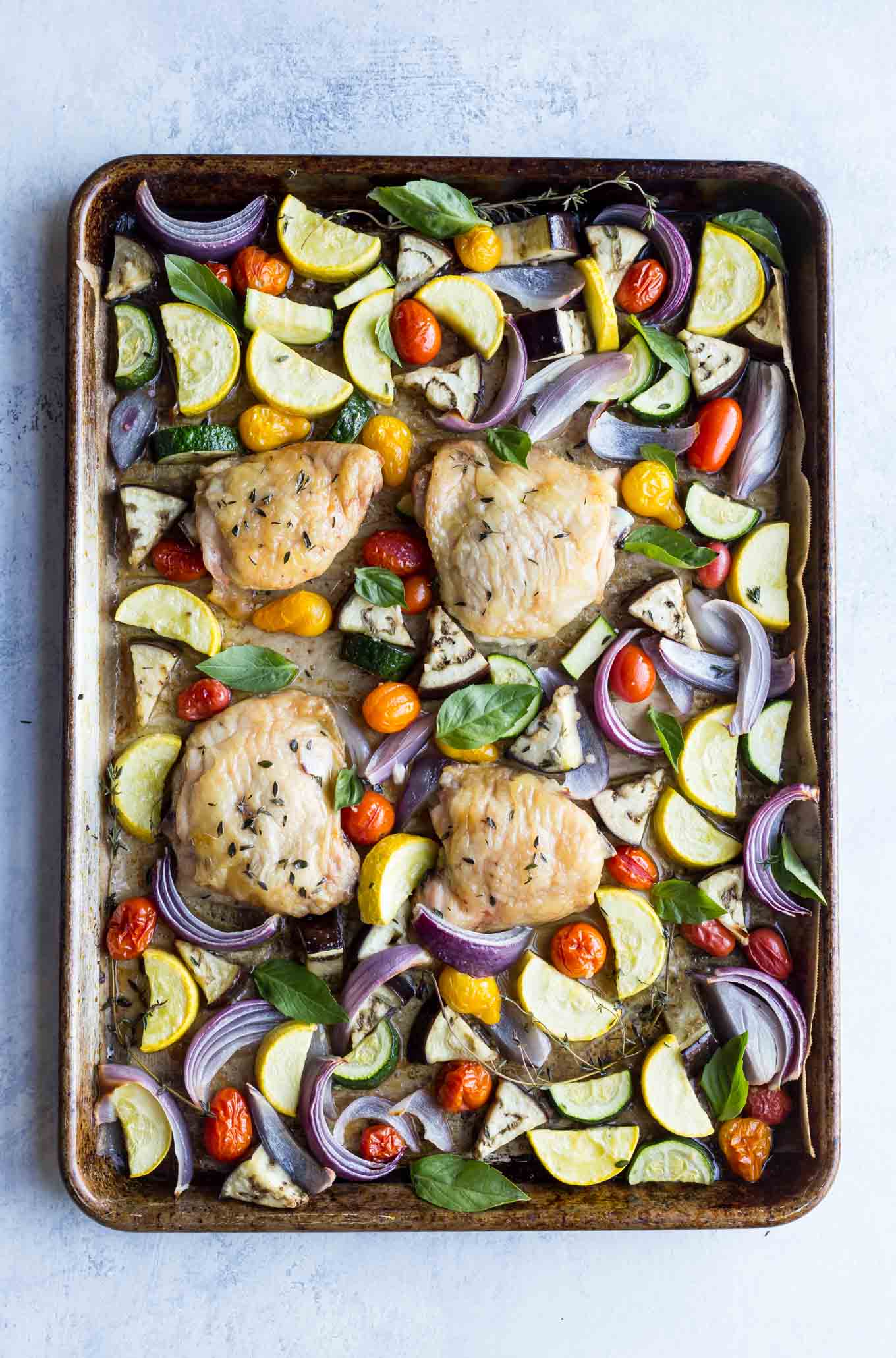 My authentic Paleo jerk chicken recipe is very simple to prepare and packs a fabulous flavor punch!! I made it after a trip to the Cayman Islands where Jerk Chicken is available at roadside stands.  it's gluten free, and whole30.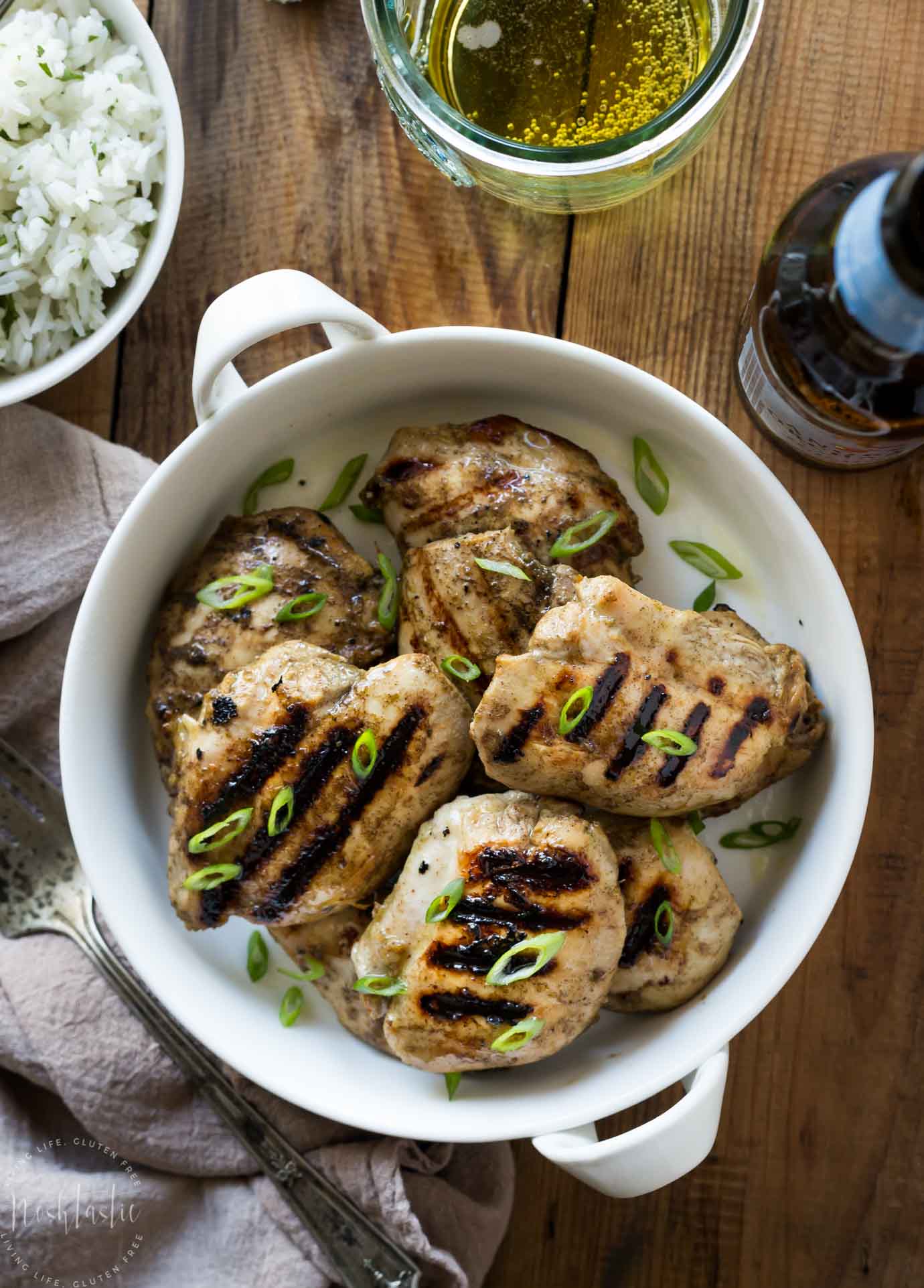 Paleo Singapore Street Noodles, made with zucchini noodles, shrimp, chicken and tasty mild curry flavored sauce with added turmeric! Gluten free, healthy and low carb with Whole30 options.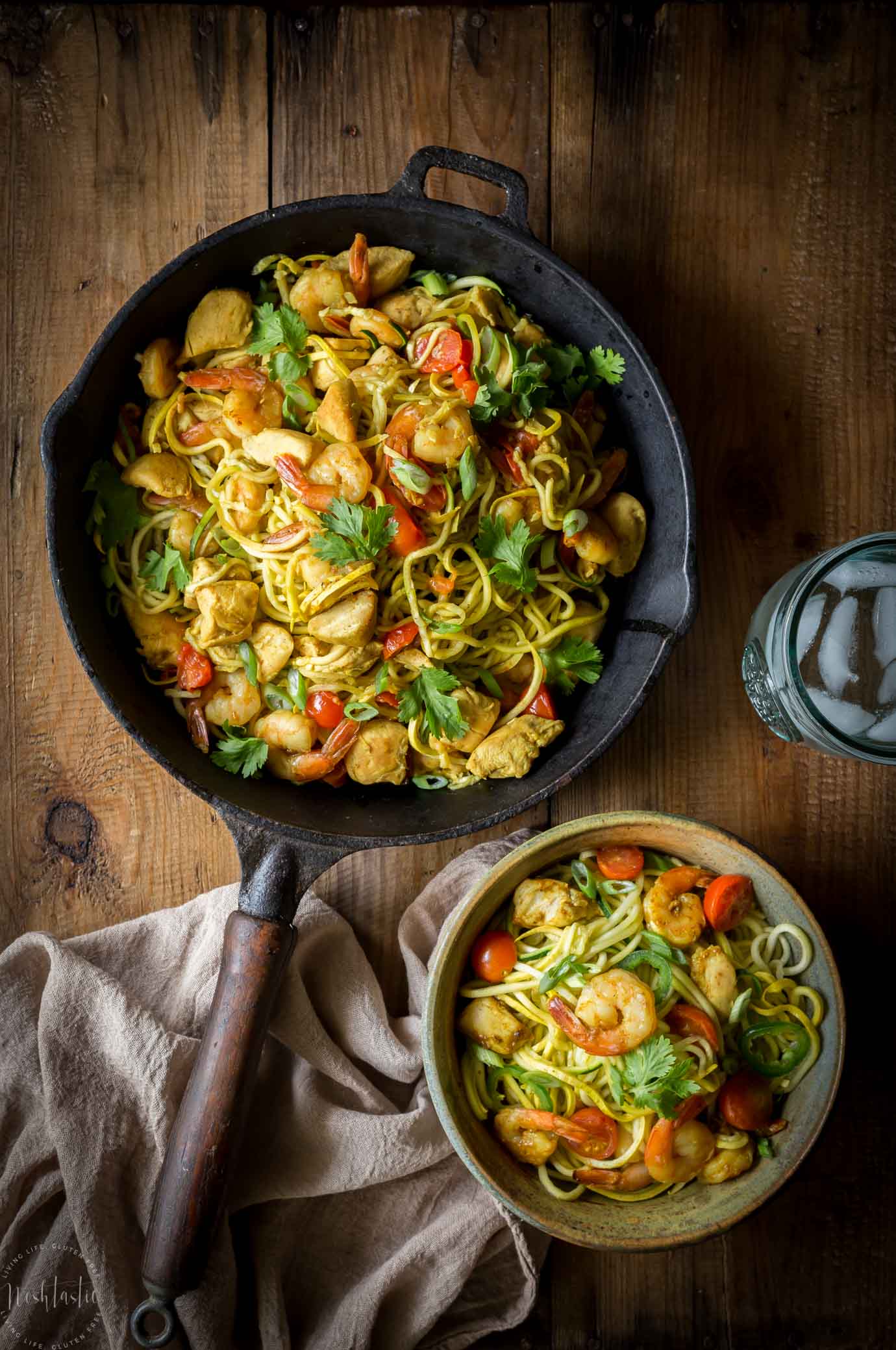 Paleo Lemon Pepper Chicken with a perfect homemade, from scratch, seasoning! Contains lemon zest, garlic, salt, pepper, and onion powder, it's gluten free, dairy free, whole30, low carb and healthy! You can pan fry it, bake it in the oven, or make it on the grill, it's so easy!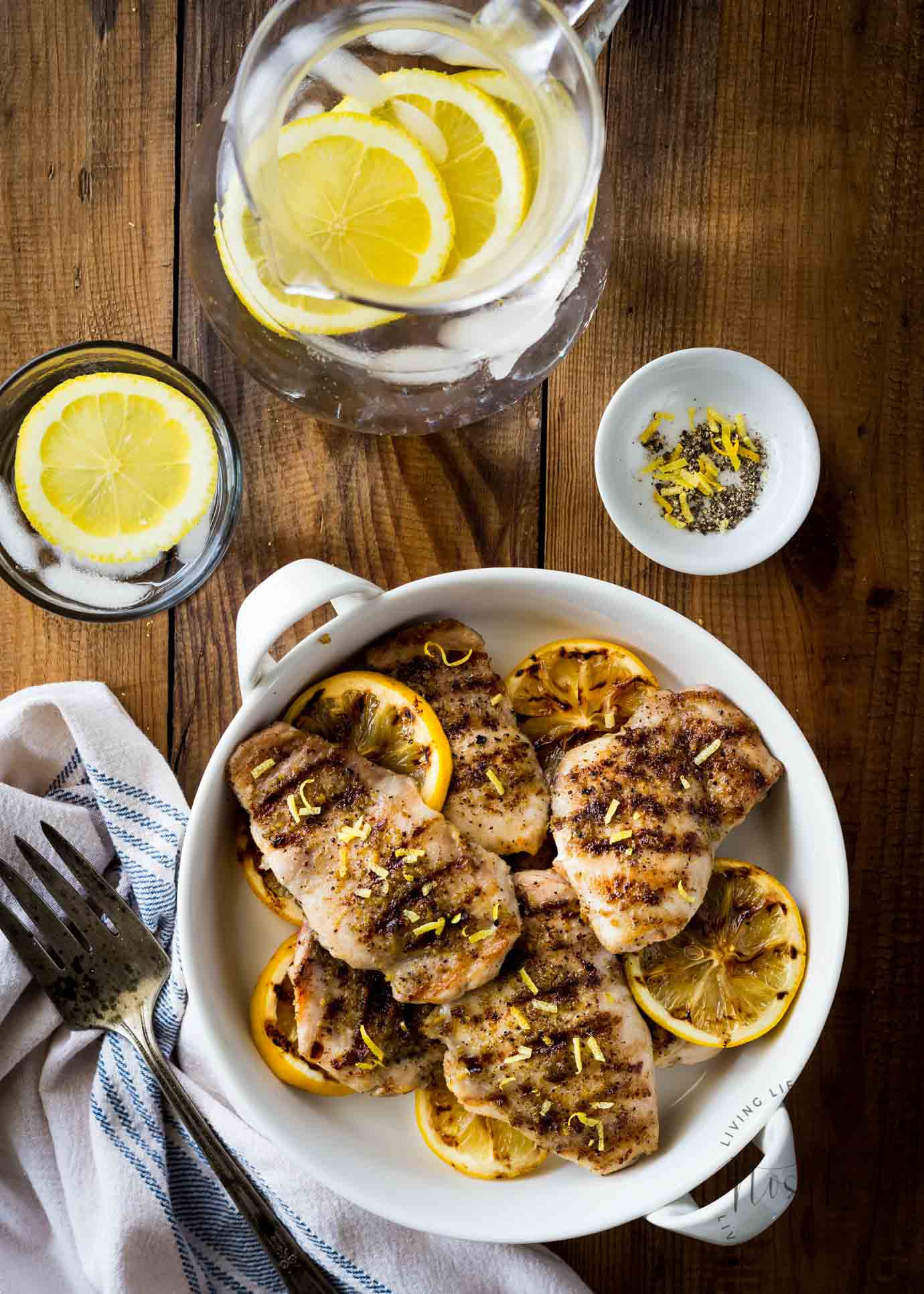 This Southern Chicken Salad is an American classic and also one of my favorites. It's usually what I order when I go out for lunch and thankfully it's very easy to recreate at home! The only cooking that may be involved is with the chicken. I usually use leftover roast chicken, rotisserie chicken works well too if you can find one in your grocery store that's Paleo.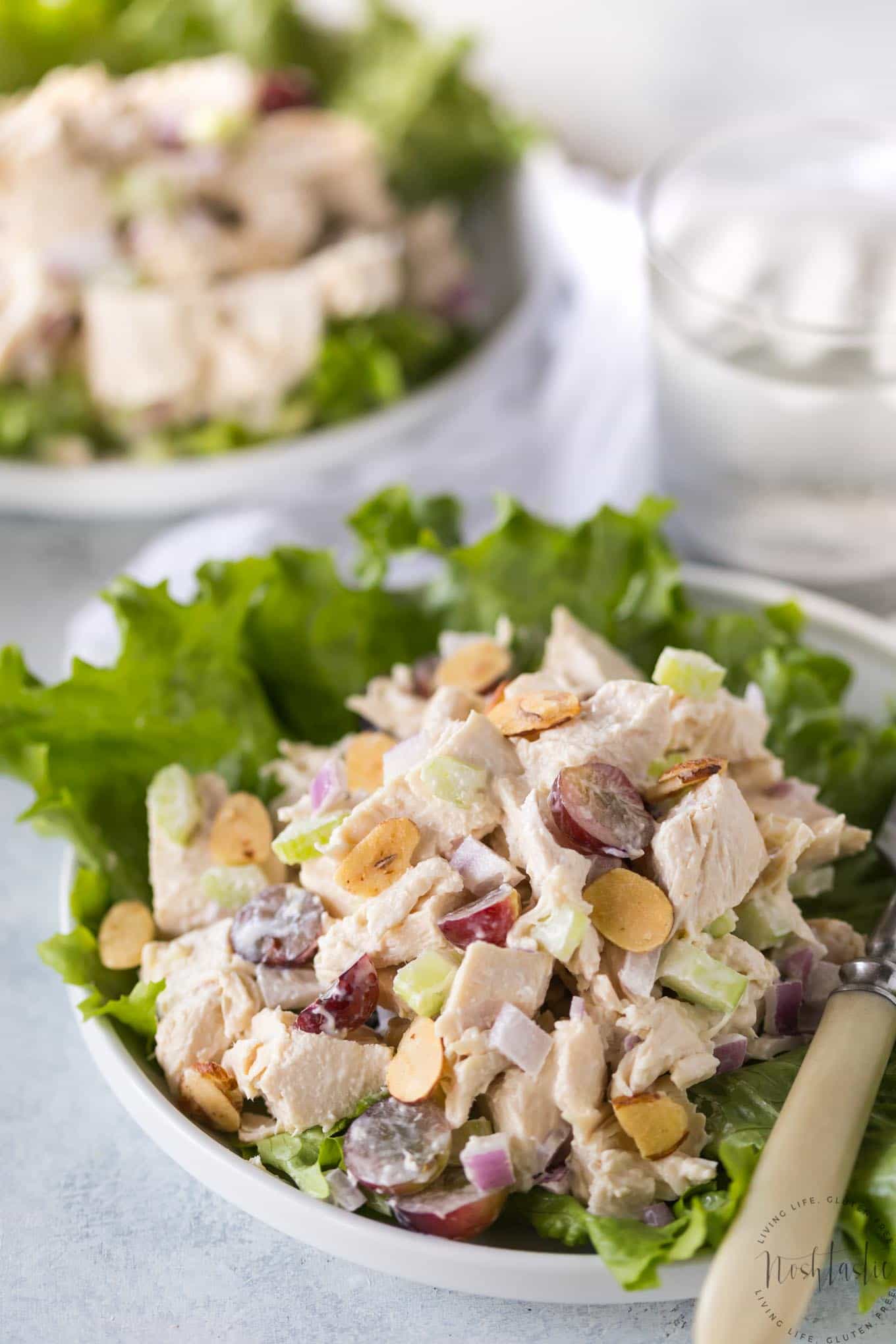 Paleo Chicken Piccata recipe made with flattened seasoned chicken breast, dredged in almond flour and then pan fried and topped with a tangy flavorful sauce that's made with chicken broth, capers and a little lemon juice and fresh parsley.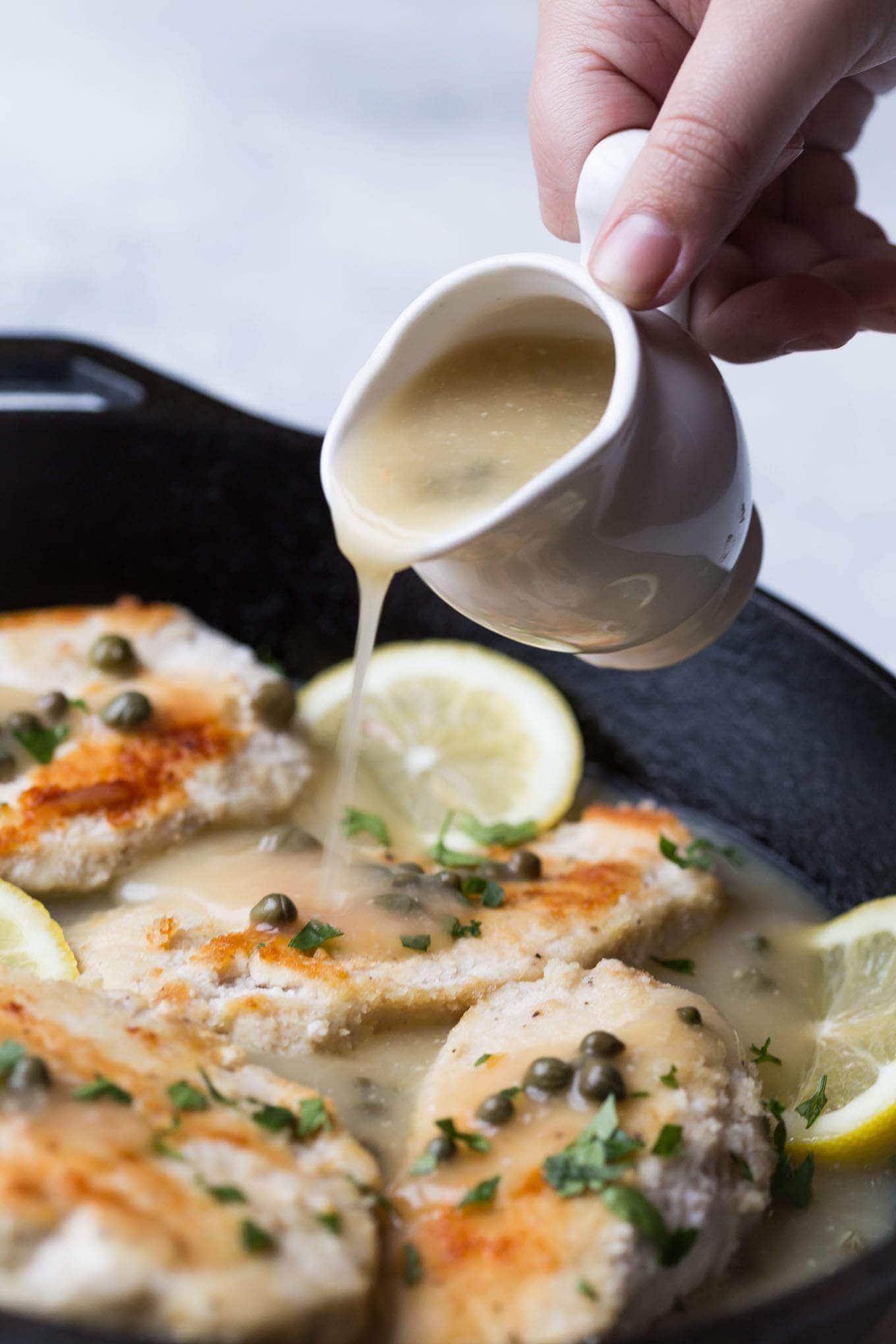 My Paleo Chicken Noodle Soup with zucchini noodles (or zoodles) can be made in 20 MINUTES! It's packed with flavor, is whole30 and gluten free too!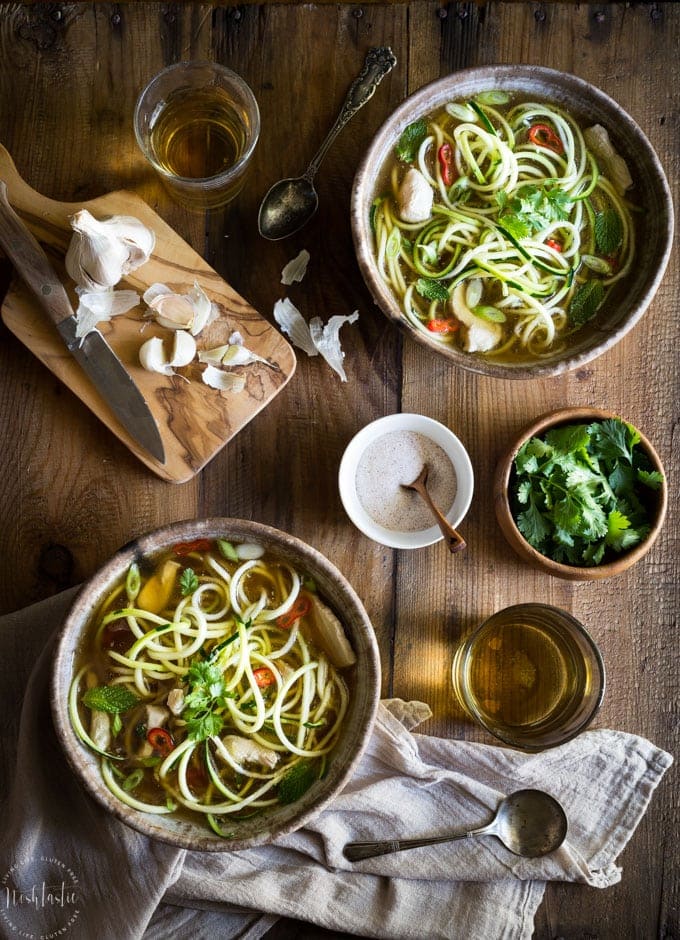 Paleo Slow Cooker Sticky Chicken Wings are MELT in your MOUTH good, cook them in your crockpot in just a few hours!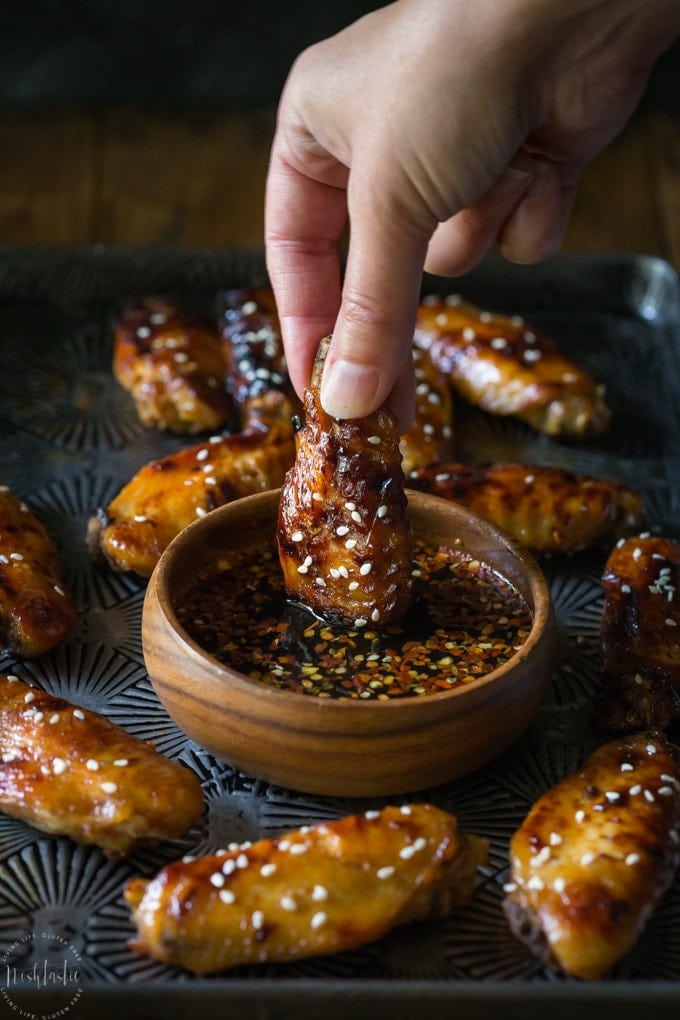 30 Minute Paleo Chicken Marsala recipe made with chicken, mushrooms, marsala wine, chicken broth and garnished with parsley. Thickened with arrowroot (or use cornstarch if you are not paleo) and you can serve it over mashed potatoes or zoodles.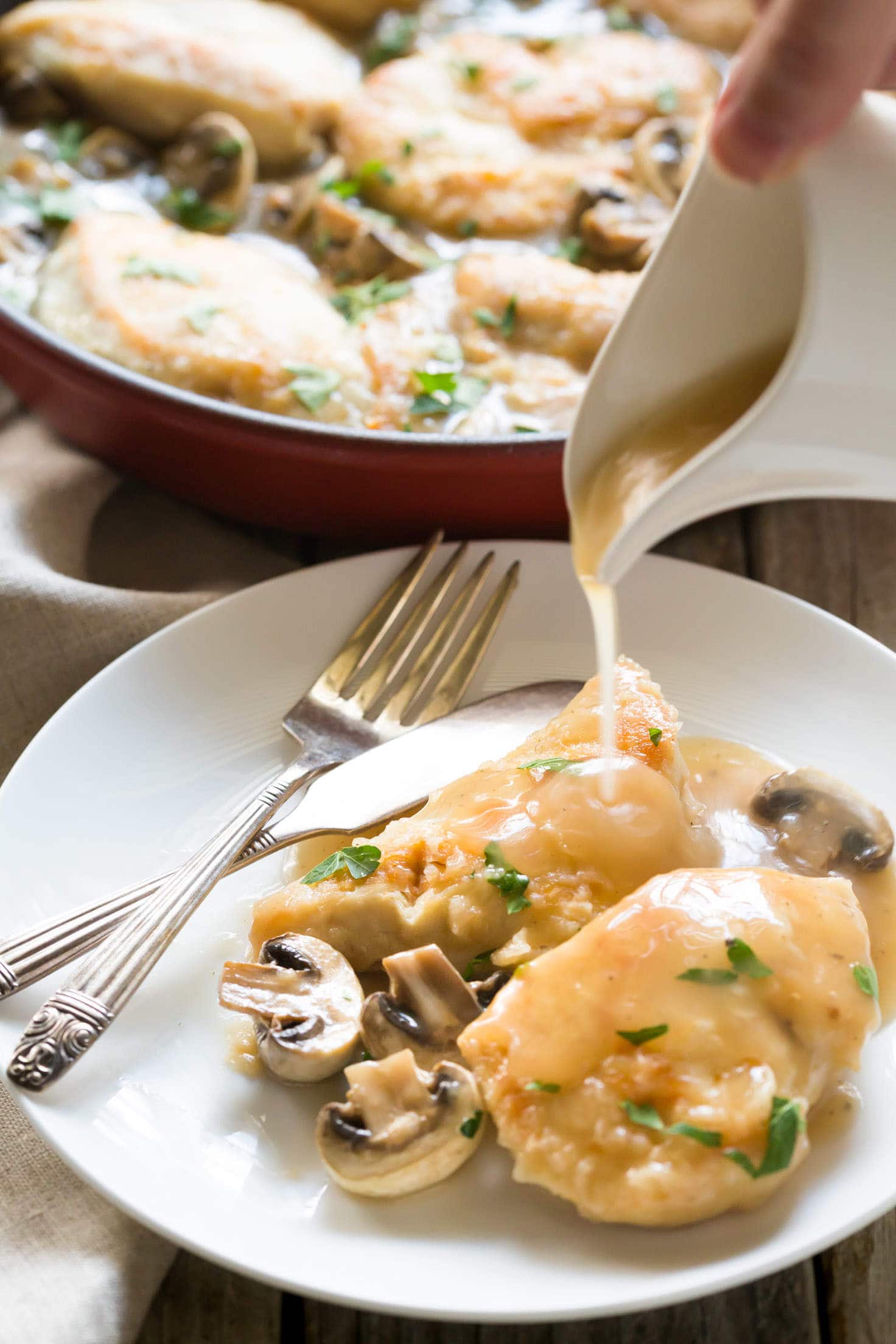 Quick, easy, and healthy, this easy Paleo Honey Sesame Chicken is a winner and cooks in only ten to fifteen minutes!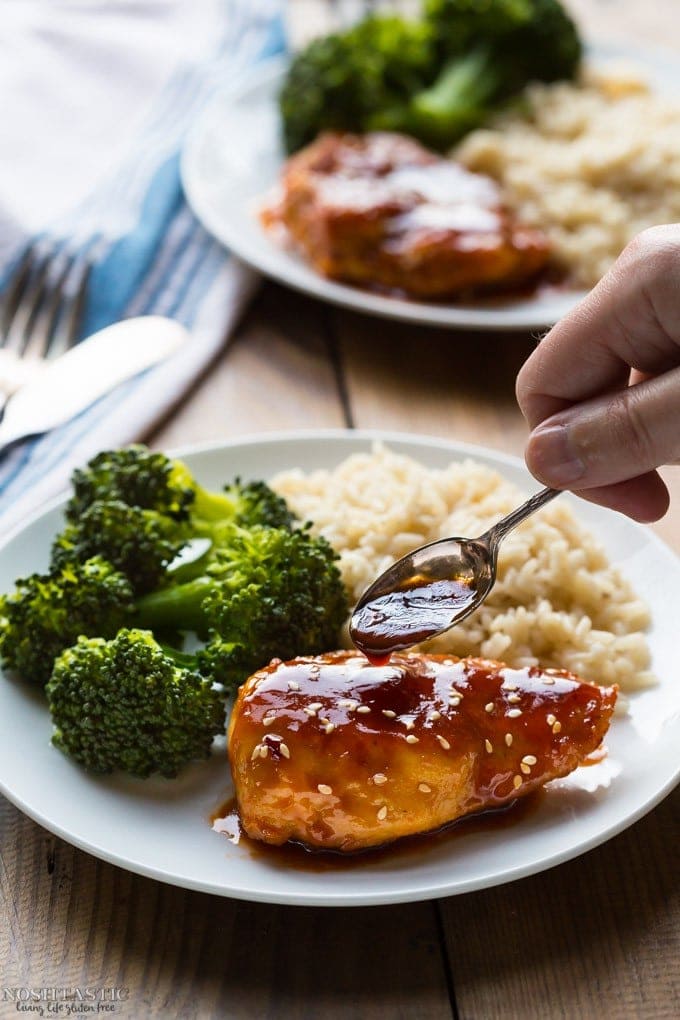 Healthy Paleo Chicken Stew with Kale and Dijon Mustard, So simple to make and with ingredients you can find anywhere! it's also Whole30 and gluten free.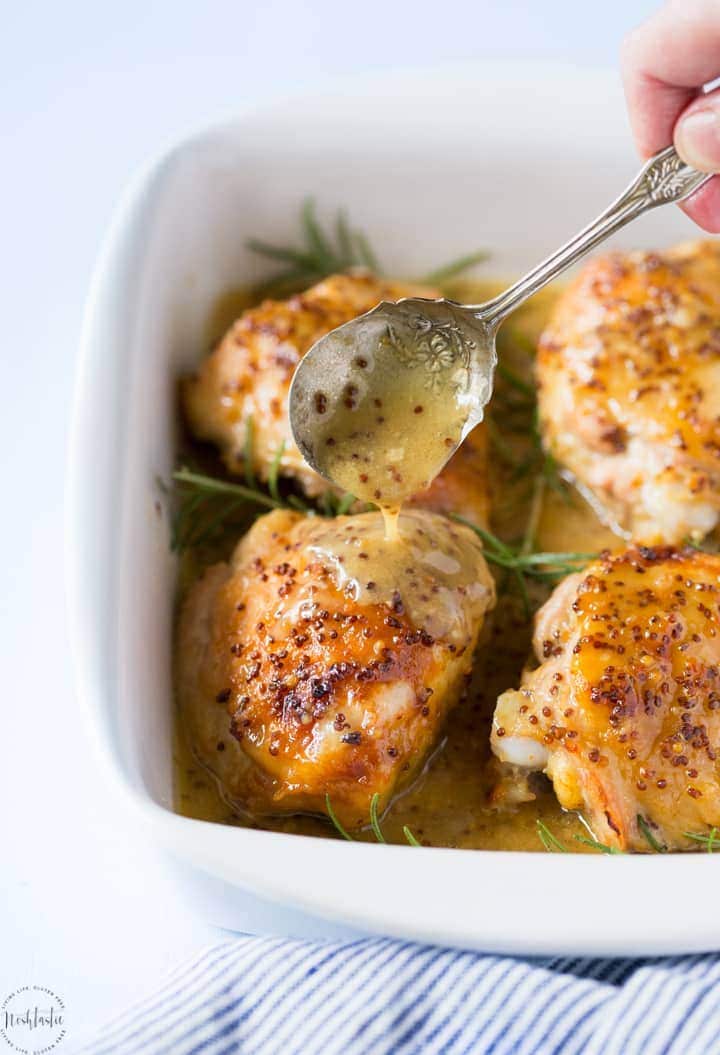 My Honey Mustard Chicken is so simple to prepare and cooks in the oven in about 45 minutes, perfect!
My low carb Grilled Paleo Lemon Chicken with Thyme is delicious and bursting with fresh herb flavor and garlic! You can easily cook it on an indoor cast iron grill pan as I did or use an outdoor grill.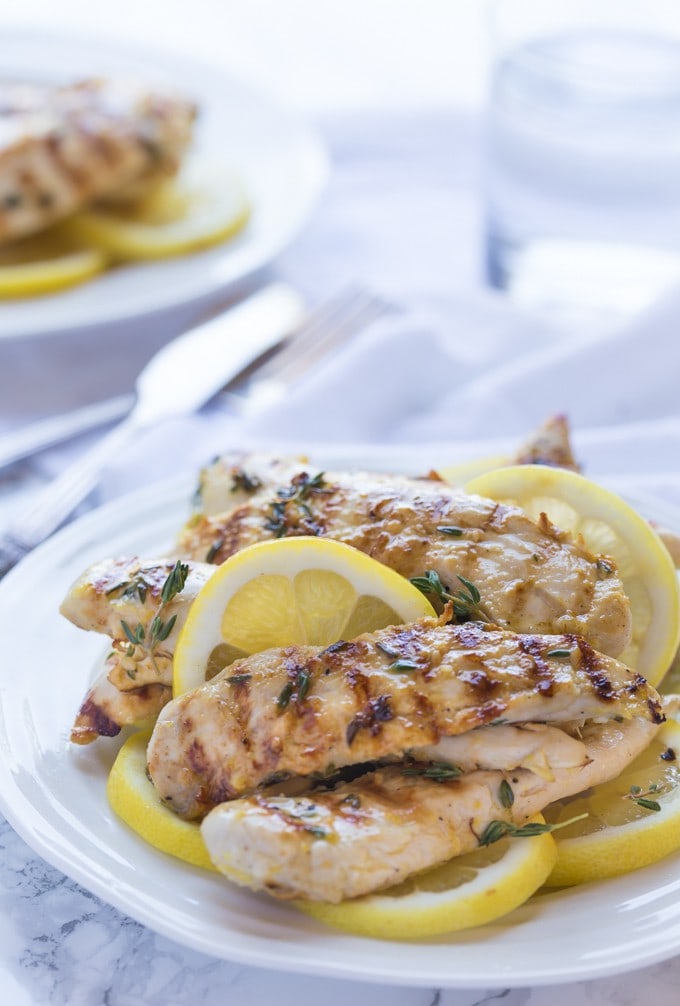 I have Ten more recipes from some of my other fellow bloggers, I'll list them below so be sure to check them out too!