Healthy Lemon Pepper Chicken with a perfect homemade, from scratch, seasoning! Contains lemon zest, garlic, salt, pepper, and onion powder, it's gluten free, dairy free, paleo, whole30, low carb and healthy! You can pan fry it, bake it in the oven, or make it on the grill, it's so easy!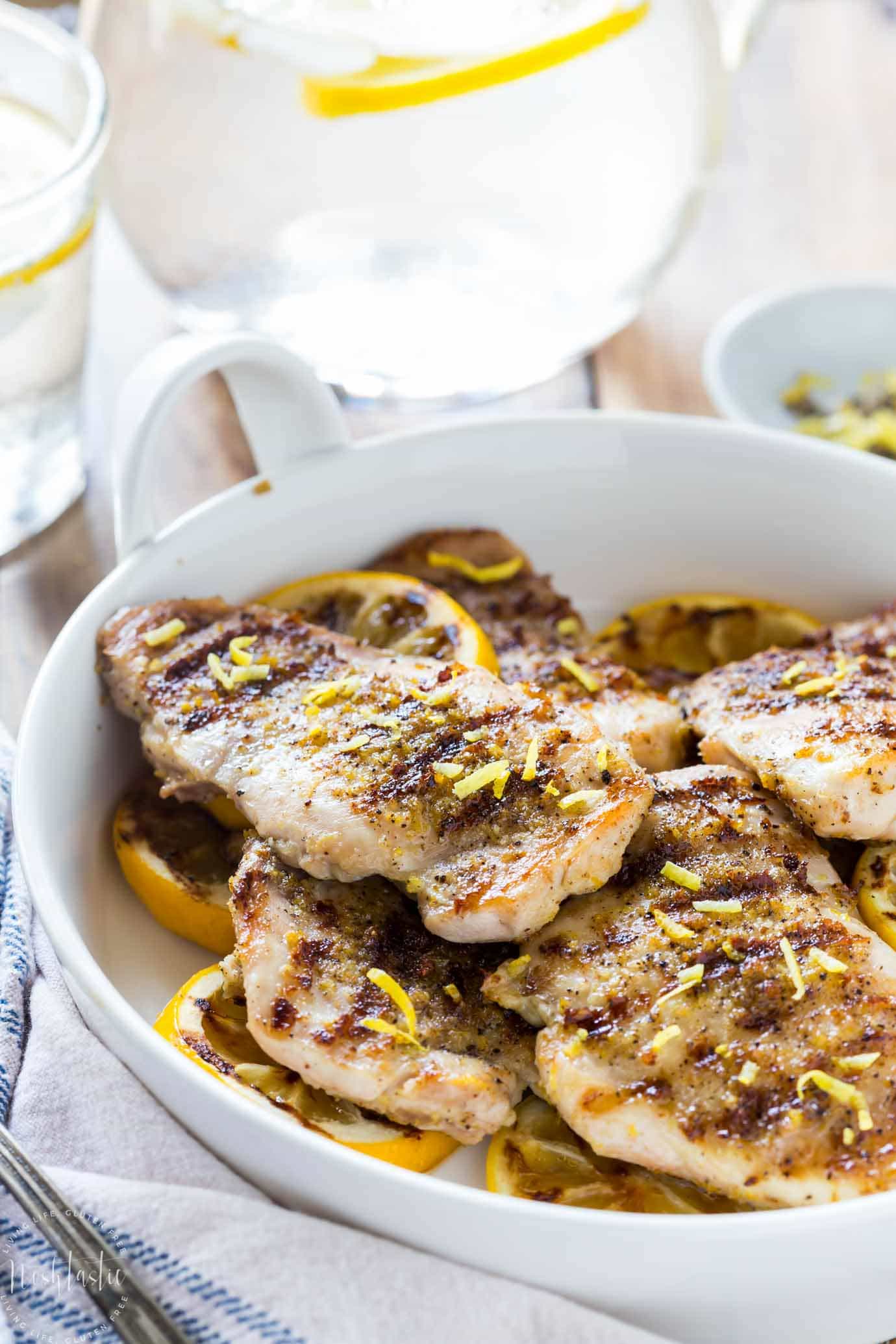 How do you make lemon pepper chicken Seasoning?
I often use ready made lemon pepper and it works perfectly well, but it tastes nothing like making your own lemon pepper seasoning, and it's SO much easier than you think!!
To start with, I looked at the ingredient label on the bottle of McCormick's Lemon Pepper I had in my pantry and realised it would be a breeze to make my own version with fresh ingredients and none of the artificial colorings or other quirky ingredients!
The first step was to measure out the spices and seasonings in the order I found them on the label and then tweak the amounts until the chicken was seasoned the way I liked it, without being overly salty.
The second step was adding enough lemon zest so that it had a really zingy lemon taste! I made it a couple of times and upped the zest content each time until I felt it was lemony enough.
This post contains affiliate links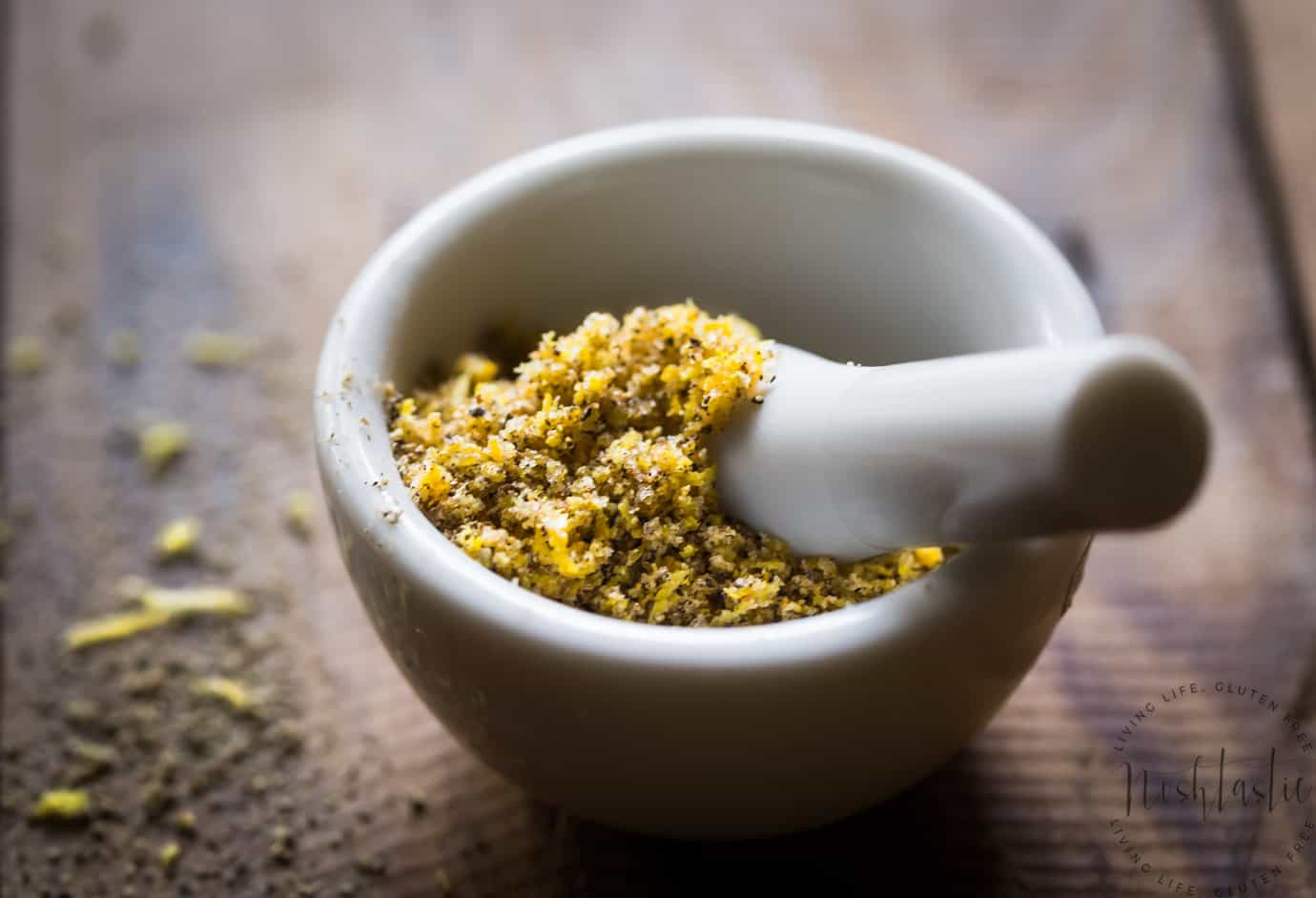 The best way to zest lemons
I have a couple of different little gadgets that all work for zesting lemons, but some are better than others! I have a mini hand held grater that I used for this recipe as I wanted visible lemon pieces for the photos and it worked well.
I also have a regular box grater and have used that in the past for baking but the small grater on that tends to mush up the lemon zest which is not the best for this recipe.
I didn't have it at the time that I took these photos, but my new absolute FAVORITE way to zest lemons for this recipe is to use a hand held microplane, it's such a nifty tool and zests the lemons perfectly!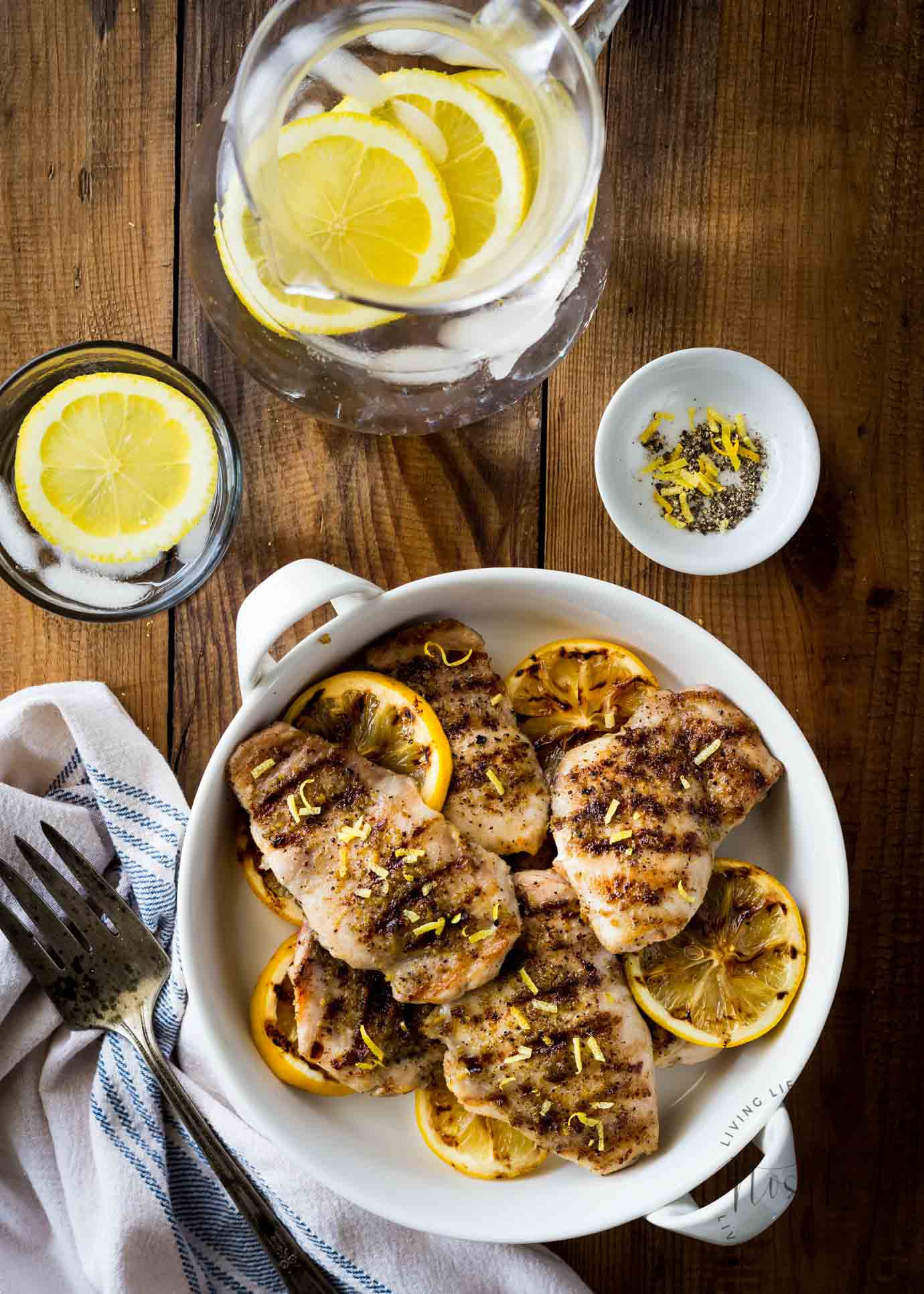 What should I serve with Lemon Pepper Chicken?
This recipe goes well with all sort of vegetable sides!
The last time I made it I served it with my Garlic Smashed Potatoes, they are one of my kids favorites potato dishes and pretty hard to beat so I 100% recommend them if you're not following a low carb diet!
Another recent favorite vegetable side dish of mine is my Corn Maque Choux  recipe, you can make it really quickly in a skillet!
Last suggestion is my amped up Bacon and Egg potato salad recipe! I mean, who doesn't love bacon in all the things?! It's a really nice potato salad, I know you'll love it!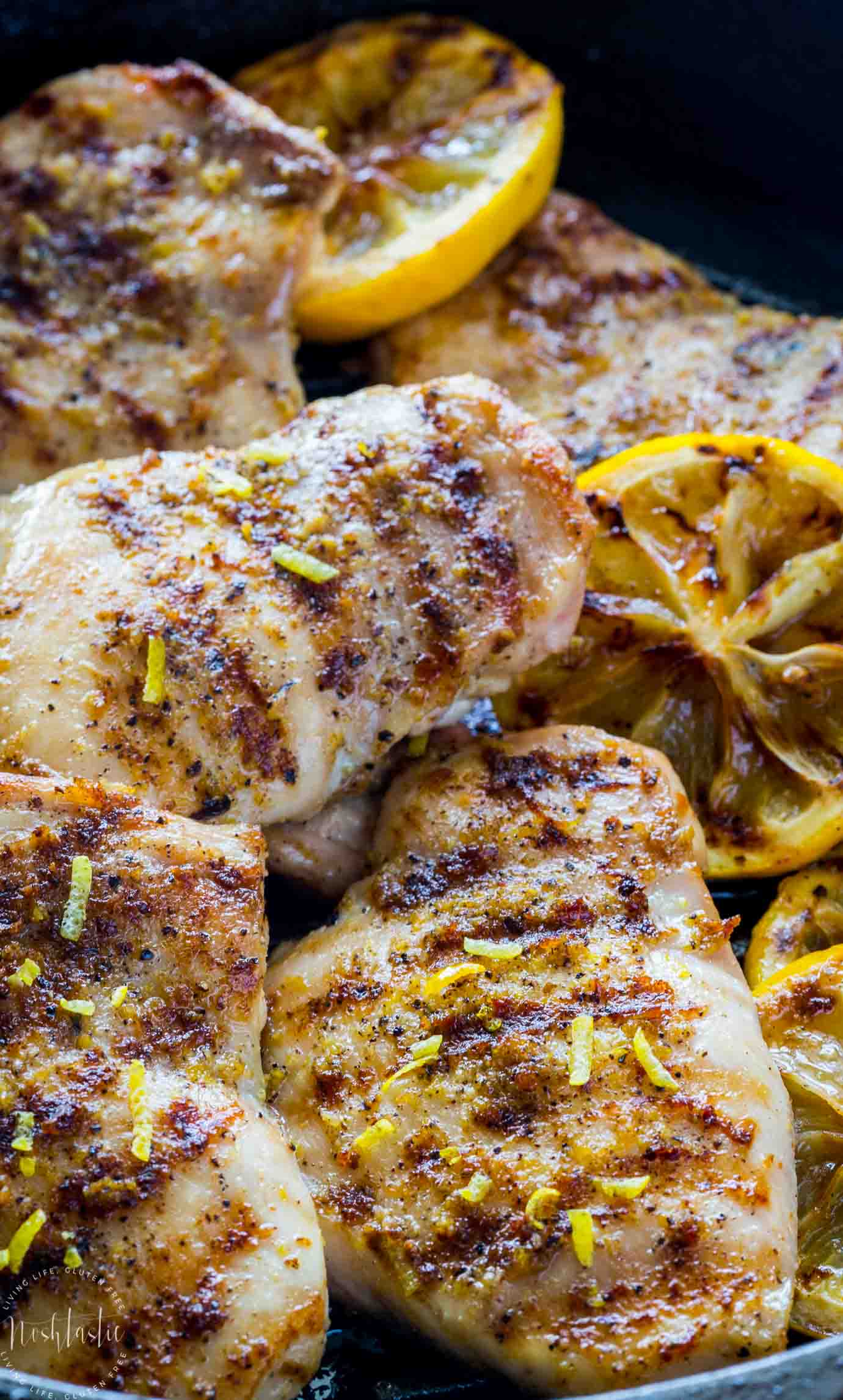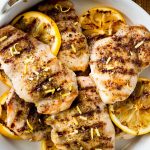 Lemon Pepper Chicken
An Easy homemade, from scratch, Lemon pepper seasoning!

Instructions
Mix all the seasoning ingredients together in a small bowl.

I used skinless boneless chicken thighs as I think the flavor is better than breast. I equally divided the lemon pepper seasoning between each piece of chicken and simply rubbed it well on each side.

I cooked them on a well seasoned cast iron grill pan as you get the lovely grill marks on the chicken and a really nice sear on the meat.

Cook time will vary depending on the thickness of the meat, but for boneless skinless chicken thighs it will take an average of about 5-6 minutes per side.
Nutrition Facts
Lemon Pepper Chicken
Amount Per Serving (151 g)
Calories 183
Calories from Fat 54
% Daily Value*
Total Fat 6g 9%
Cholesterol 143mg 48%
Sodium 1104mg 46%
Potassium 370mg 11%
Protein 29g 58%
* Percent Daily Values are based on a 2000 calorie diet.
 PIN THIS TO YOUR DINNER RECIPES BOARD!