Quick and Easy Gluten Free Lemon Cupcakes, mixed all in one bowl!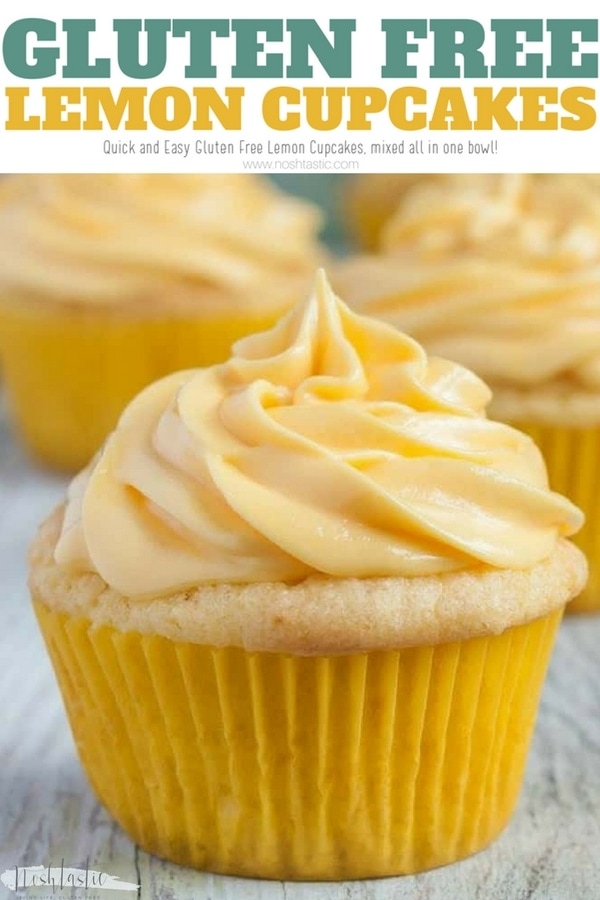 How to Make Gluten Free Lemon Cupcakes from Scratch
My gluten free Lemon Cupcakes recipe is very easy to make from scratch, you simply add all the ingredients into one bowl and mix it all together!
You don't even need to cream the margarine and sugar or fold in the gluten free flour, it just all goes into one bowl along with the eggs and lemon juice. Once you've mixed the batter well (you can do it by hand, it doesn't need a mixer) you are ready to add it to the cupcake pan.
This post contains Amazon affiliate links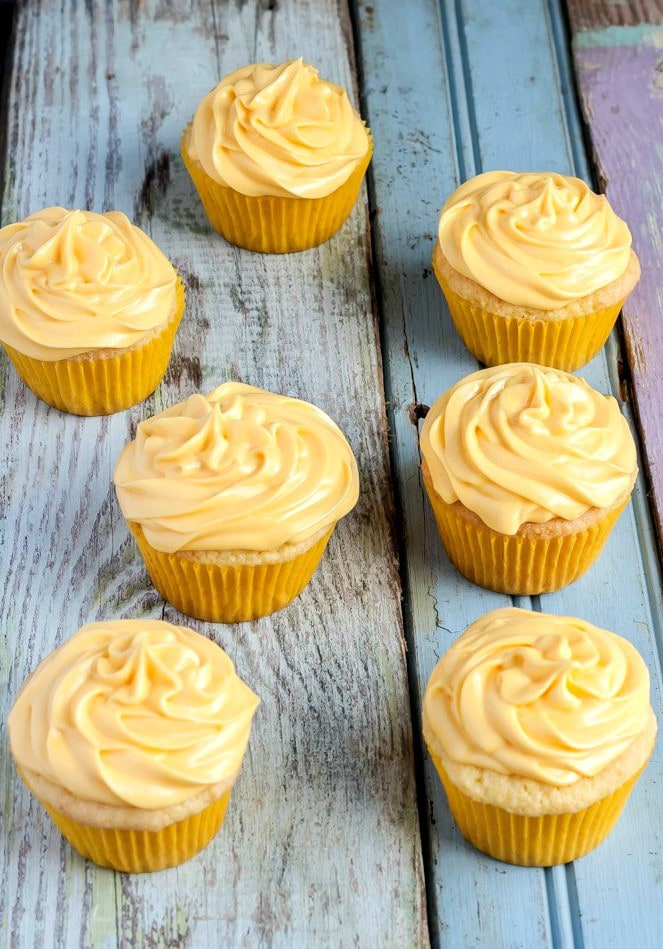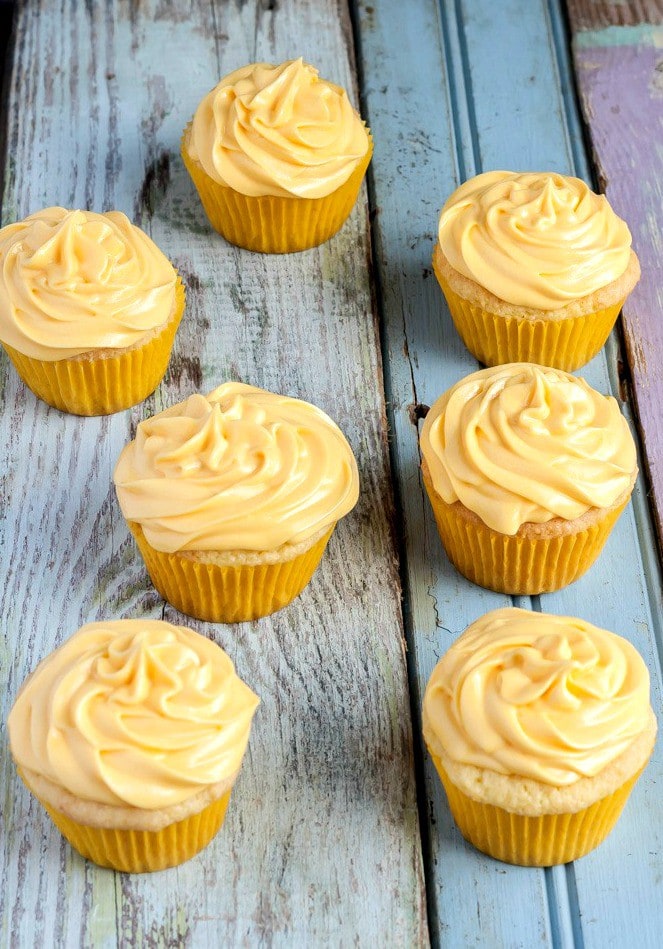 How to Make Dairy Free Frosting
When you make your frosting you want to make sure you sift the powdered sugar, it can be a bit tricky to get the lumps out otherwise.
I've found that dairy free margarine in frosting gets soft much more quickly than butter so use your own judgement regarding adding in milk, you may not need it if you think its soft enough.
I usually keep the cupcakes in the fridge after they are frosted, I'm sure I'm breaking baking rules on that but there's no way the frosting will stay solid in my Mississippi house year round!
More Gluten Free Cake Recipes
So this is not the only cupcake recipe I have! Before you go make sure you check out my most recent Gluten Free Chocolate Cupcake Recipe, it's another really easy recipe that's perfect for those of you who are new to gluten free baking.
And lastly if you're looking for an easy to make layer Cake then this fabulous Gluten-Free Lemon Cake from Gluten Free Palate would go down a treat, it looks delicious!
Gluten Free Lemon Cupcakes
Really easy lemon cupcakes you can make from scratch at home!
Prep Time: 5 minutes
Cook Time: 20 minutes
Total Time: 25 minutes
Ingredients
1 cup all purpose gluten free flour , 130g
1/2 tsp xanthan gum , omit if your flour mix has gum added
2 tsp gluten free baking powder
1 stick dairy free margarine , 110g
1/2 cup granulated sugar , 110g
2 large eggs
2 tsp lemon juice
lemon zest , from 1/2 lemon
FROSTING
1/2 cup dairy free margarine , 110g
2.5 cups powdered sugar , 315g
6 tsp lemon juice
2-3 tablespoons dairy free milk
2 -3 drops yellow food coloring , optional
Instructions
*READ NOTES FIRST*

Preheat your oven to 350F

Mix well until combined.

This mix will make 9 - 12 cupcakes, it depends how much you fill the cupcake wrappers.

Spoon about a tablespoon of the cupcake mixture into each cupcake wrapper.

Bake for 18-20 mins on the middle rack in the oven, until cakes are fully cooked.

While cakes are baking make your frosting by mixing together powdered sugar, margarine, lemon juice. Add in some milk if you need to make the frosting thinner.

When cakes are fully cooled, pipe or spoon on the frosting, I used a

wilton large star tip

to pipe the frosting.
Recipe Notes
1. I bake by weight using a digital kitchen scale as I find that gives the most consistent results, especially when baking gluten free. One cup of your gluten free flour blend may not weigh the same as my blend.
I've weighed cups of different blends of flour and noted that a cup of gluten free flour can vary in weight from 125g up to as much as 170g depending on how you scoop it, and what type of mix you use. You can see how this could drastically alter the outcome of a recipe.
2.I recognise that most Americans are used to the cup method which is why I also include those measurements, but they may not give you accurate results as they are approximate only. If you are a keen gluten free baker I would encourage you to invest in a digital kitchen scale.
3. I prefer to use my own homemade gluten free flour blend as it's cheaper and I get really great results.
4. If you can, avoid buying flour with gums already added. The reason for this is that you have no way of knowing how much gum is in there and that can alter the outcome of the recipe. So for example, too much gum can give you a more sticky texture in a cupcake. And though the cupcake recipe will still work, it won't be as nice as if you measured and added the gum yourself.
Nutrition Facts
Gluten Free Lemon Cupcakes
Amount Per Serving
Calories 244
* Percent Daily Values are based on a 2000 calorie diet.
Nutritional information on Noshtastic is provided as a courtesy and is approximate only. We cannot guarantee the accuracy of the nutritional information given for any recipe on this site.
Course: Cake/ Dessert
Cuisine: American