You'll love my Tuna & White Bean Salad with Red Wine vinegar dressing! It's packed full of protein and contains tuna, white beans and fresh parsley. It's A really healthy, low calorie lunch or dinner option, this salad is ready to eat in less than 5 Minutes!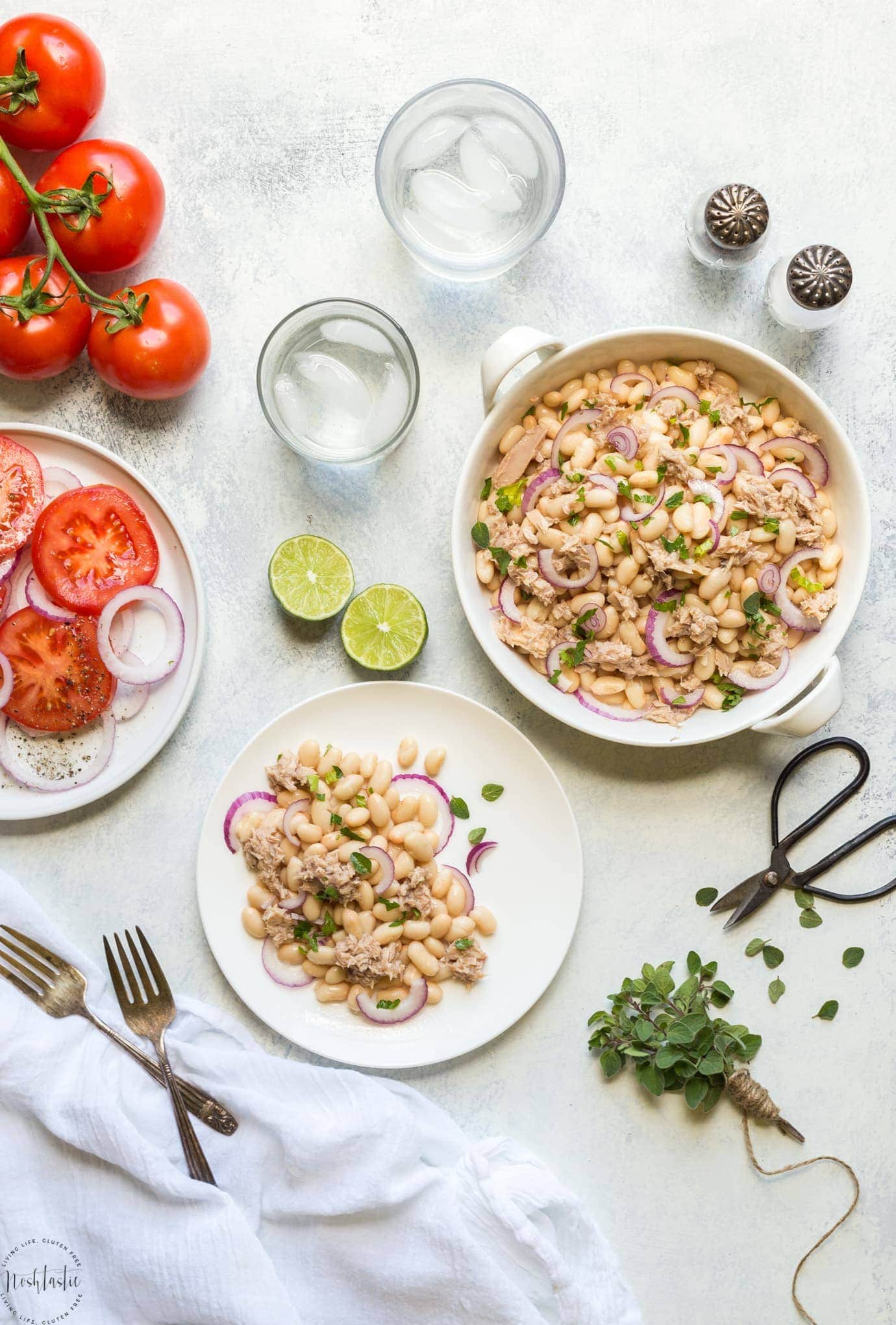 Where does Tuna and White Bean Salad come from?
The truth is that I'm not 100% sure of the origin of this particular dish, but I do know that the combination of tuna and Cannellini Beans is a pretty classic Italian flavor combination so I'm going to give my Italian friends a nod !
Here in the USA it's a pretty popular salad, and it's easy to see why. Sometimes you don't need a complex recipe to pack a great flavor punch, as long as you have quality ingredients you're good to go!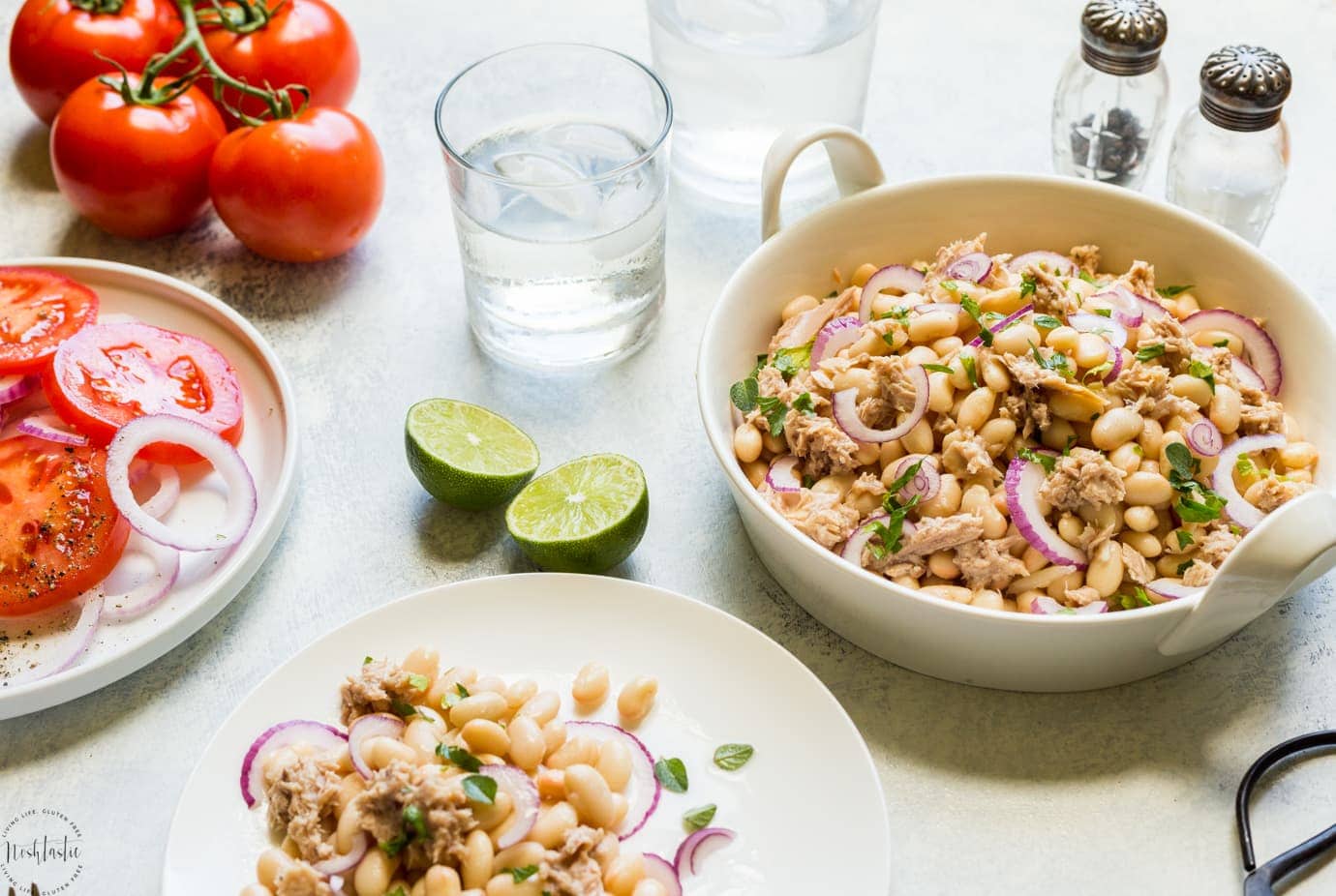 What Ingredients do I need to make this?
This recipe is a combination of both canned beans and tuna, and fresh onion and parsley mixed together with a vinaigrette dressing.
Really you can use any canned tuna you like, but the chunkier the better so that it will hold up when you mix it. I also recommend that you rinse and drain the white beans well to remove the starchy liquid from the can.
You can swap red onions for green onions if you prefer, or if you have a mild onion like a Vidalia that will work well too.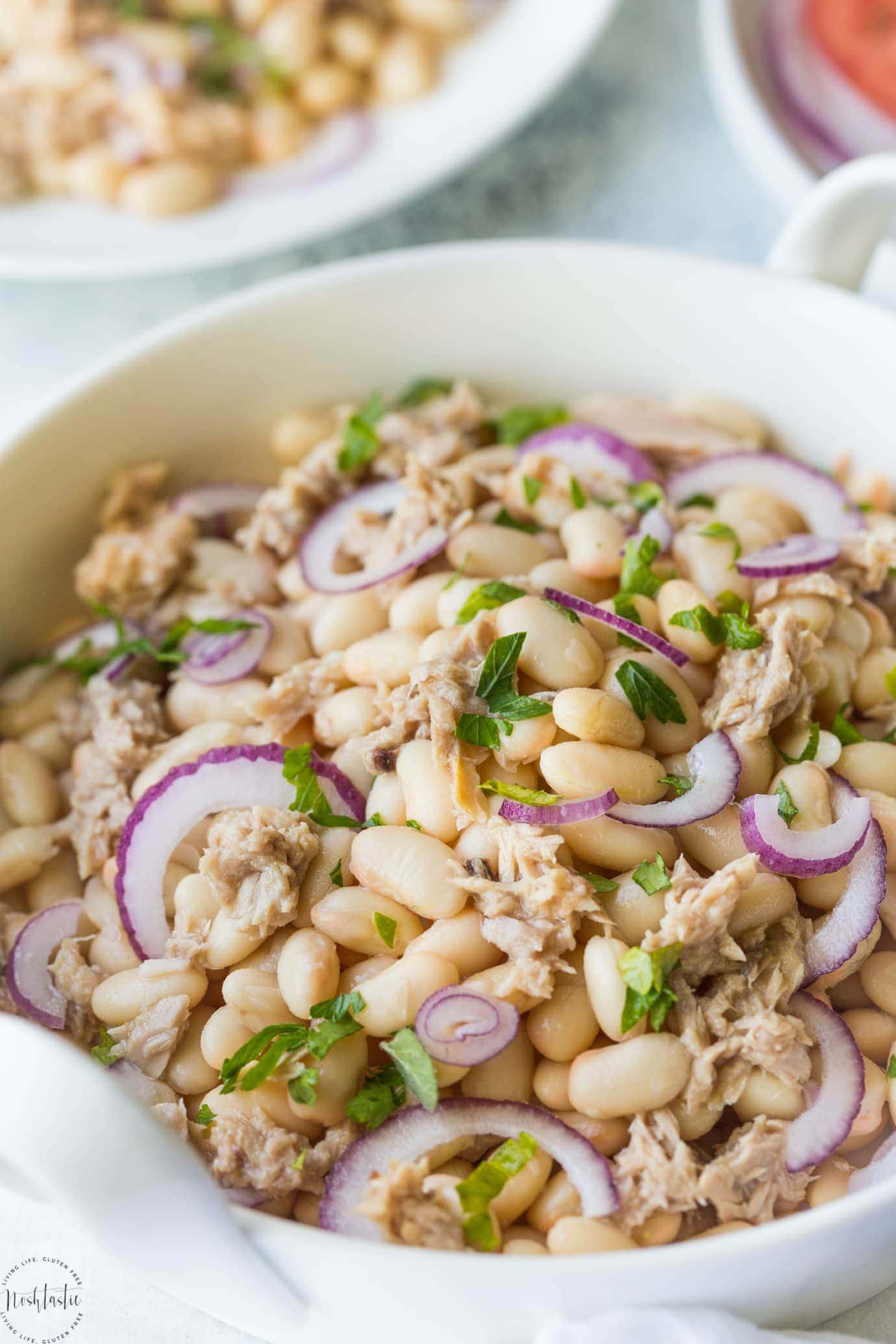 The first step in making this  salad is to drain the canned tuna, reserving the oil from the can. If you are using tuna canned in water that it totally fine, you will simply need to use bottled olive oil for the dressing instead.
Then I make sure to rinse and drain the canned white beans well before I add them to the salad, you don't want them to be too wet when you put them into the bowl.
Next, I simply chop up the red onion and parsley to mix in at the end. I cut my red onion into thin slices like you see in the photos, but you can finely chop it into little pieces if you prefer.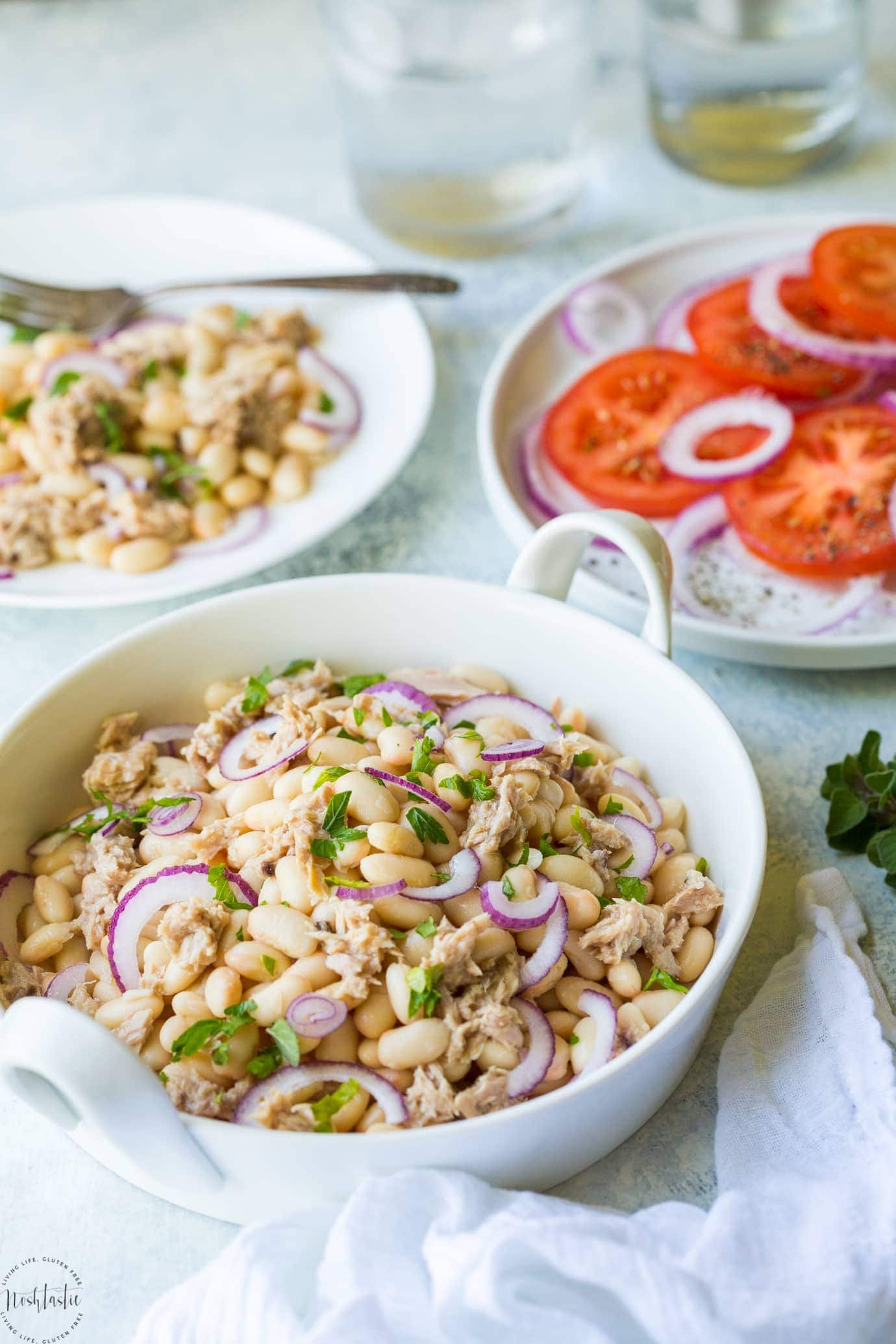 More Tasty Recipes You'll love!
I love to create quick, easy recipes that don't require a lot of skill in the Kitchen, so don't leave without checking some of them out!  Alisa at Go Dairy Free has a lovely Dairy-Free Ranch Pasta Salad that would be perfect for this hot weather and looks very easy to make.
First up is my Paleo Singapore Street Noodles, they have a really wonderful mild curry sauce and are low carb as I opted for zucchini noodles instead of the regular kind of noodle.
Another great dinner option is my Slow Cooker Baby Back Ribs  recipe which is made with an easy homemade rub that transforms these slow cooker ribs from good to great! They cook over a few hours in the slow cooker and while they are cooking you can make the delicious BBQ sauce and let it simmer on the stove until the ribs are ready.
How about some Lemon Pepper Chicken? I've always loved Lemon Pepper flavors! My recipe is 100% from scratch and includes fresh lemon zest and some other simple spices to really amp up the flavor, it's so much better than straight from the bottle!
(This post contains affiliate links)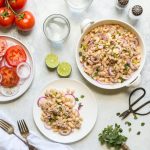 Tuna White Bean salad
Ingredients
14

oz

tuna, canned in oil

30

oz

cans cannelini white beans, drained and rinsed

1

medium

red onion, thinly sliced

salt

3

tbsp

olive oil

2

tbsp

red wine vinegar

4

tbsp

olive oil

2

tbsp

parsley, chopped

you can also use Basil, Oregano or other fresh herbs.
Instructions
Drain the canned tuna and add to a large bowl. If the tuna is packed in olive oil, reserve it for use in the dressing. Add the white beans to the tuna and stir to combine.


Mix the oil, vinegar and seasonings together, then pour over the fish/bean mixture, you may not need to add all of it.

Serve sprinkled with fresh chopped parsley.
Nutrition Facts
Tuna White Bean salad
Amount Per Serving
Calories 371
Calories from Fat 171
% Daily Value*
Total Fat 19g 29%
Cholesterol 11mg 4%
Sodium 550mg 23%
Potassium 143mg 4%
Total Carbohydrates 25g 8%
Protein 27g 54%
* Percent Daily Values are based on a 2000 calorie diet.