Paleo Soup recipes are perfect any time of the year but in the Fall they really come into their own as root vegetables, pumpkins, and winter squashes, appear in stores everywhere.

 Paleo Soup Recipes for Fall
My preferred way to cook soup these days is in my Instant Pot, it's replaced my slow cooker as my go to kitchen gadget!
If you don't have one you NEED to get it, they are so useful! I have many gluten free, paleo and whole30 pressure cooker recipes on my other blog Gluten Free Pressure Cooker so be sure to check them out.
This post contains affiliate links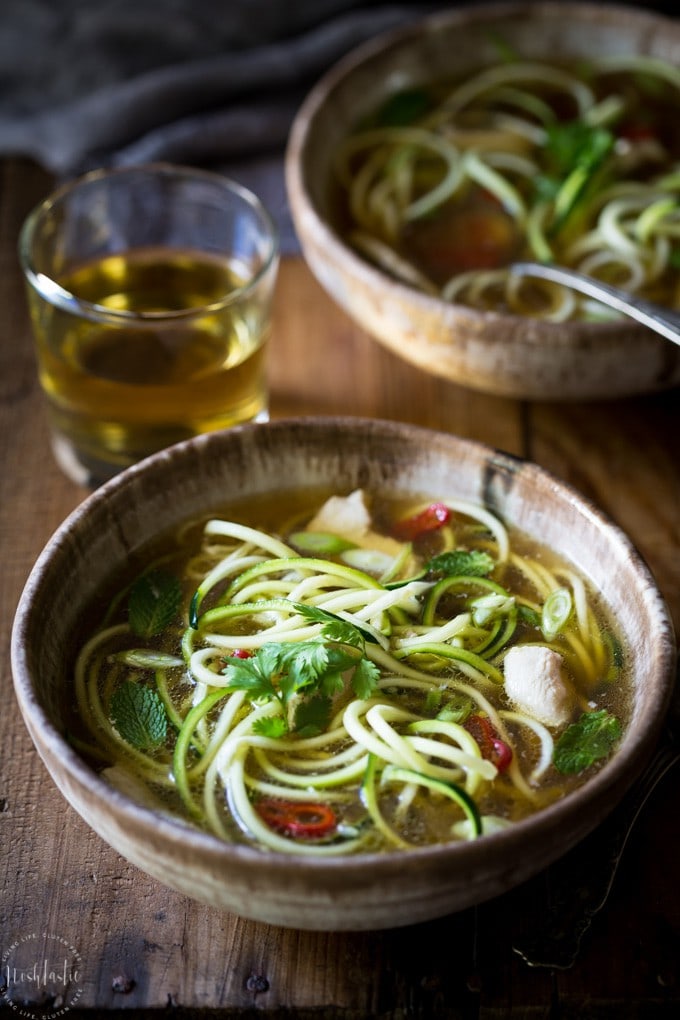 My Paleo Chicken Noodle Soup with zucchini noodles (or zoodles) can be made in 20 MINUTES! It's packed with flavor, is whole30 and gluten free too! It has a really light flavor and tastes especially fantastic if you use homemade Paleo chicken broth.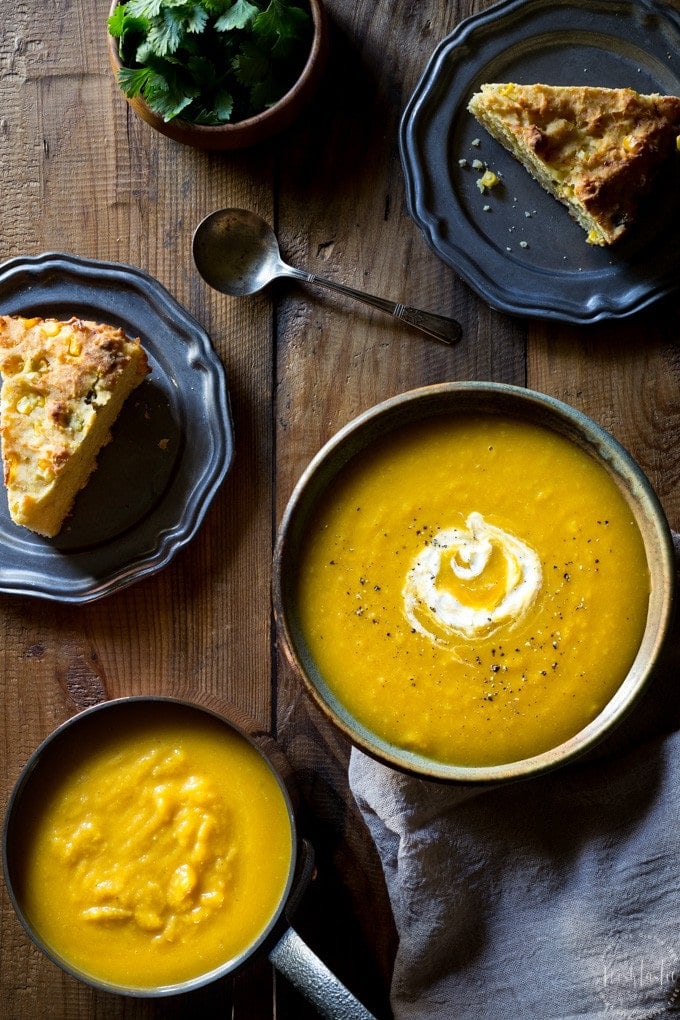 Roasted Paleo Butternut Squash Soup with Apple is so easy to make and super healthy too. I have options in the recipe so that you can make it whole30 and vegan if you need to. Roasting the squash really increases it's natural flavor and the finished soup tastes delicious.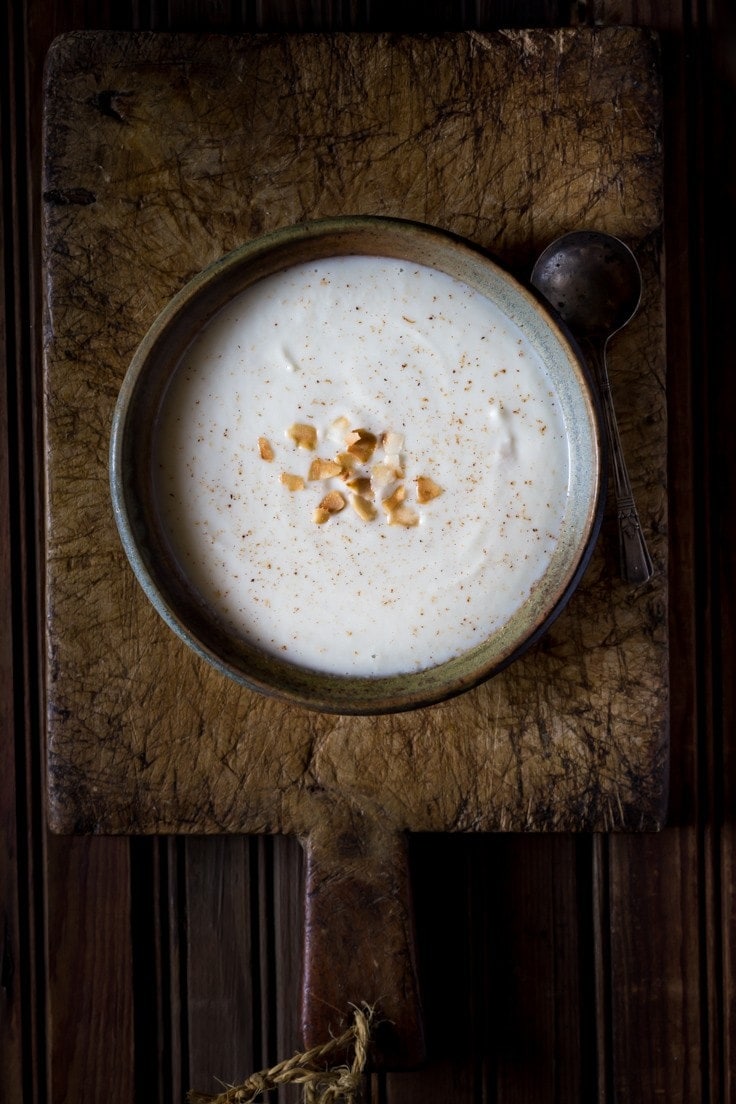 This recipe for Paleo Cauliflower Soup with Coconut Milk is one of my most popular paleo soups, I get tagged on Instagram all the time with people making it. The combination of the coconut milk and cauliflower makes a really creamy soup but without any added dairy.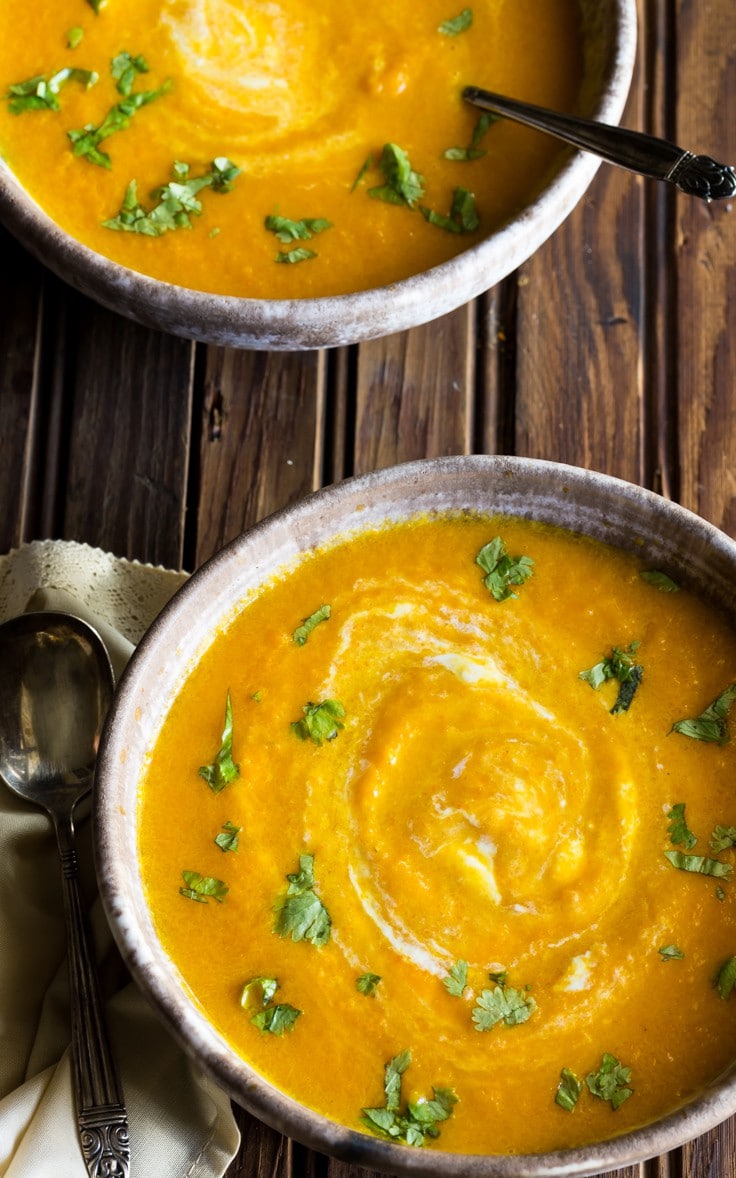 If you go to a cafe in the UK there are good odds you'll find carrot and coriander soup on the menu, it's a very popular flavor combination there and for good reason! This is a very easy recipe to make, I hope you'll try it.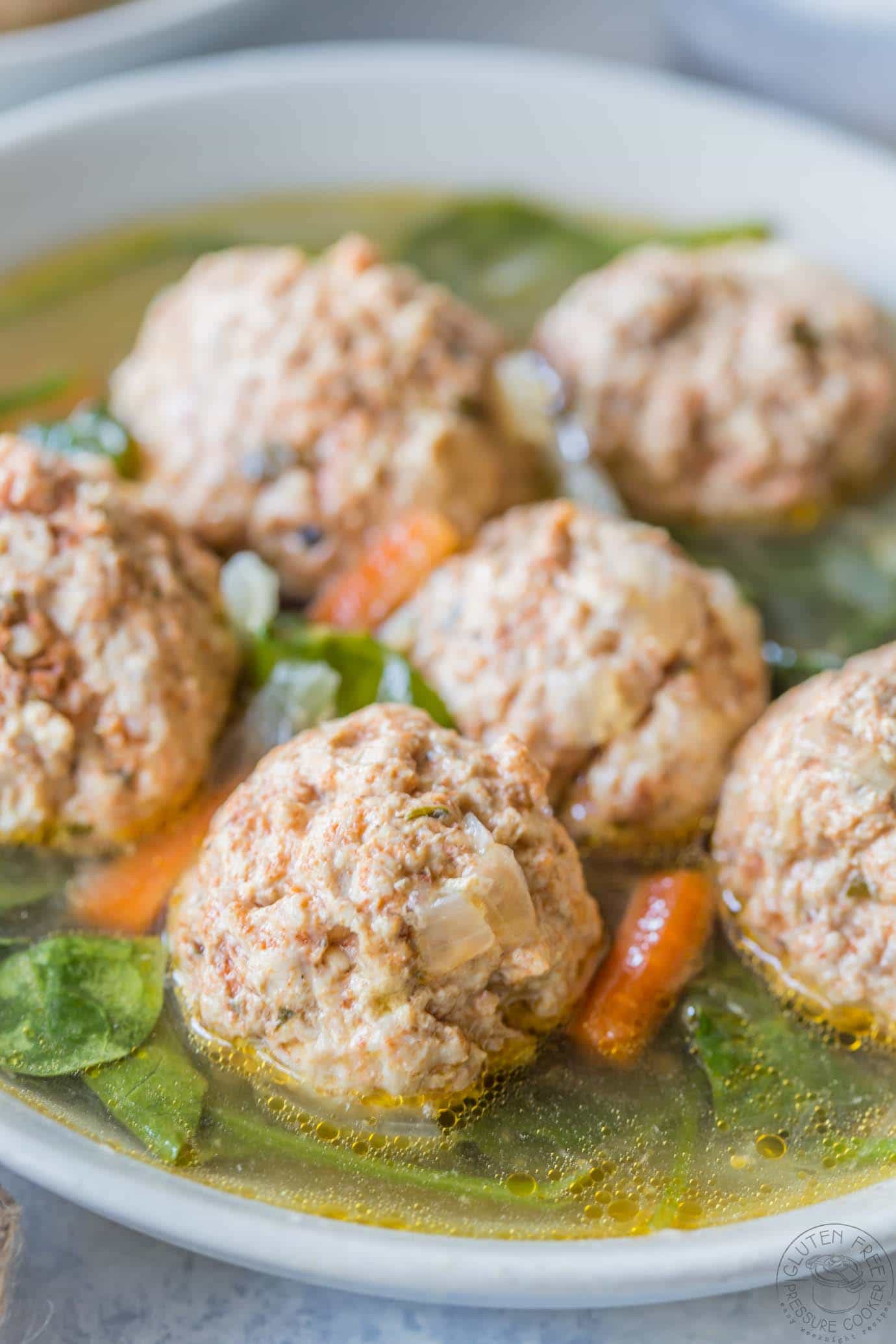 Easy pressure cooker Italian Wedding Soup, this recipe is gluten free, paleo, Whole30, low carb and healthy, and is perfect to make in your Instant Pot or any other electric pressure cooker!
Whole30 Clam Chowder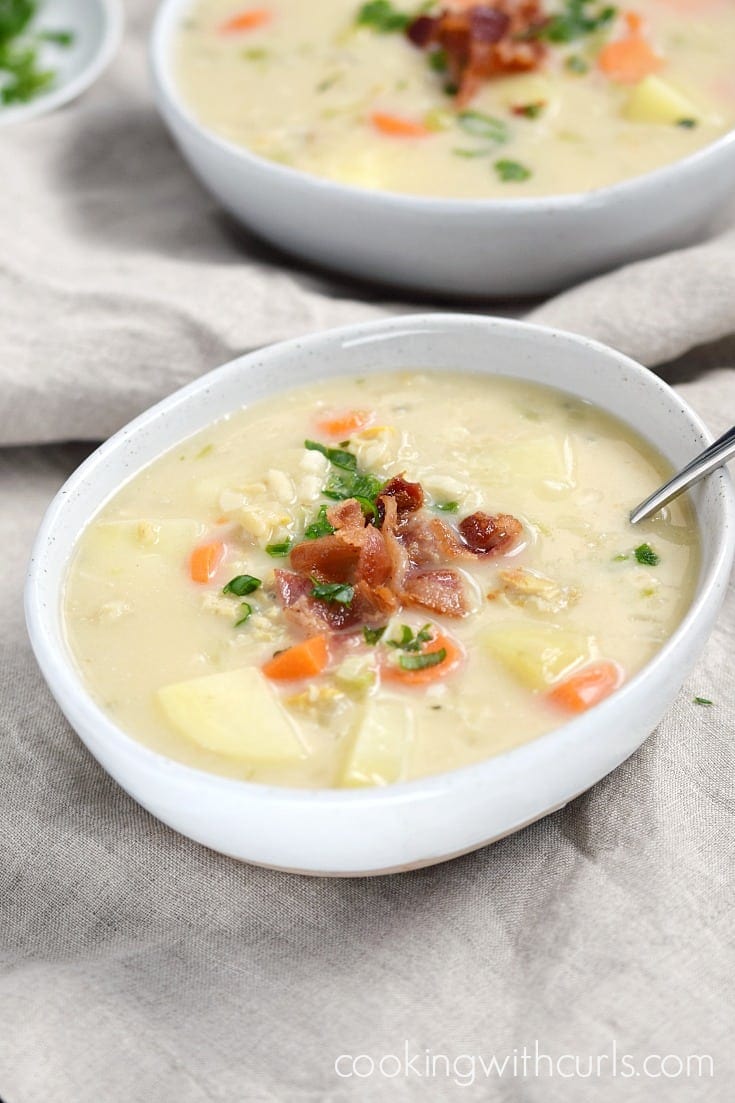 This Whole30 Clam Chowder from Cooking with Curls looks really delicious! There's no dairy, you can make it with either cashew milk or canned coconut milk
Paleo Stuffed Pepper Soup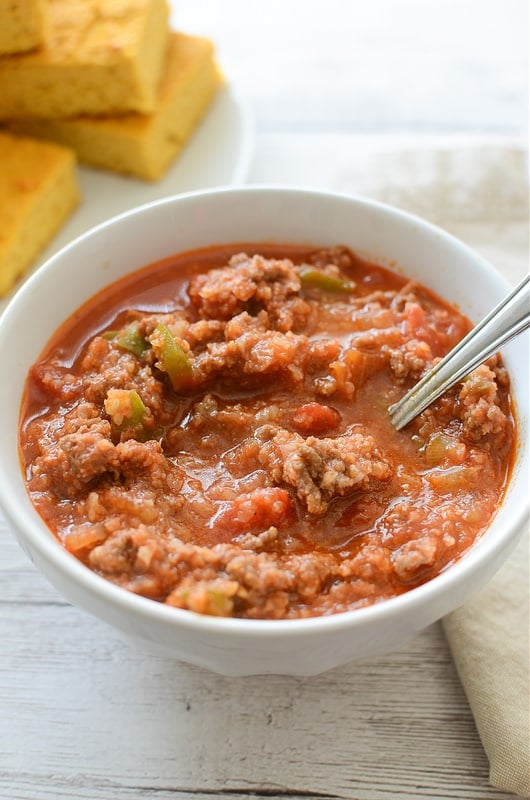 An updated Paleo version of a classic! This Paleo Stuffed Pepper Soup  from Fake Ginger is made without the usual processed canned soup  and replaced with tomato sauce,  the white rice is replaced with cauliflower rice.
Cajun Sausage, Sweet Potato and Kale Soup
All sorts of Paleo goodness in this very hearty soup from Cajun Sausage, Sweet Potato and Kale soup recipe from Plaid and Paleo, it's perfect for those cool Fall nights by the fire!
Avgolemono Greek Chicken Zoodle Soup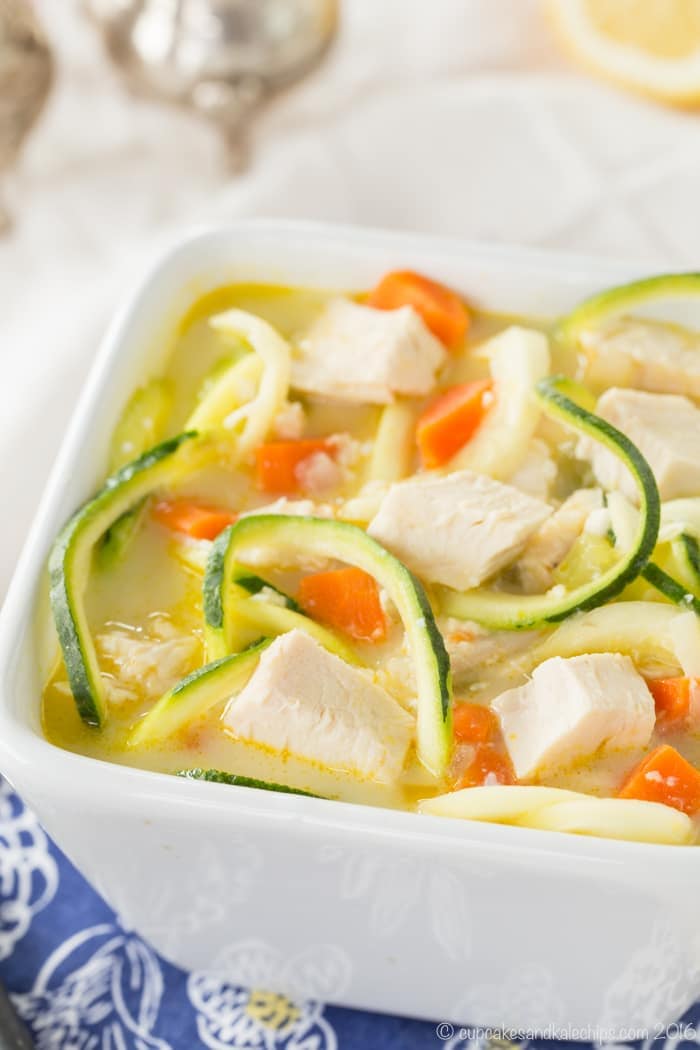 A lightened up version of traditional Greek comfort food which is also grain free, low carb, and paleo, you'll love this Avgolemono Greek Chicken Zoodle Soup recipe from Cupcakes and Kale Chips!
Wonton-Less Soup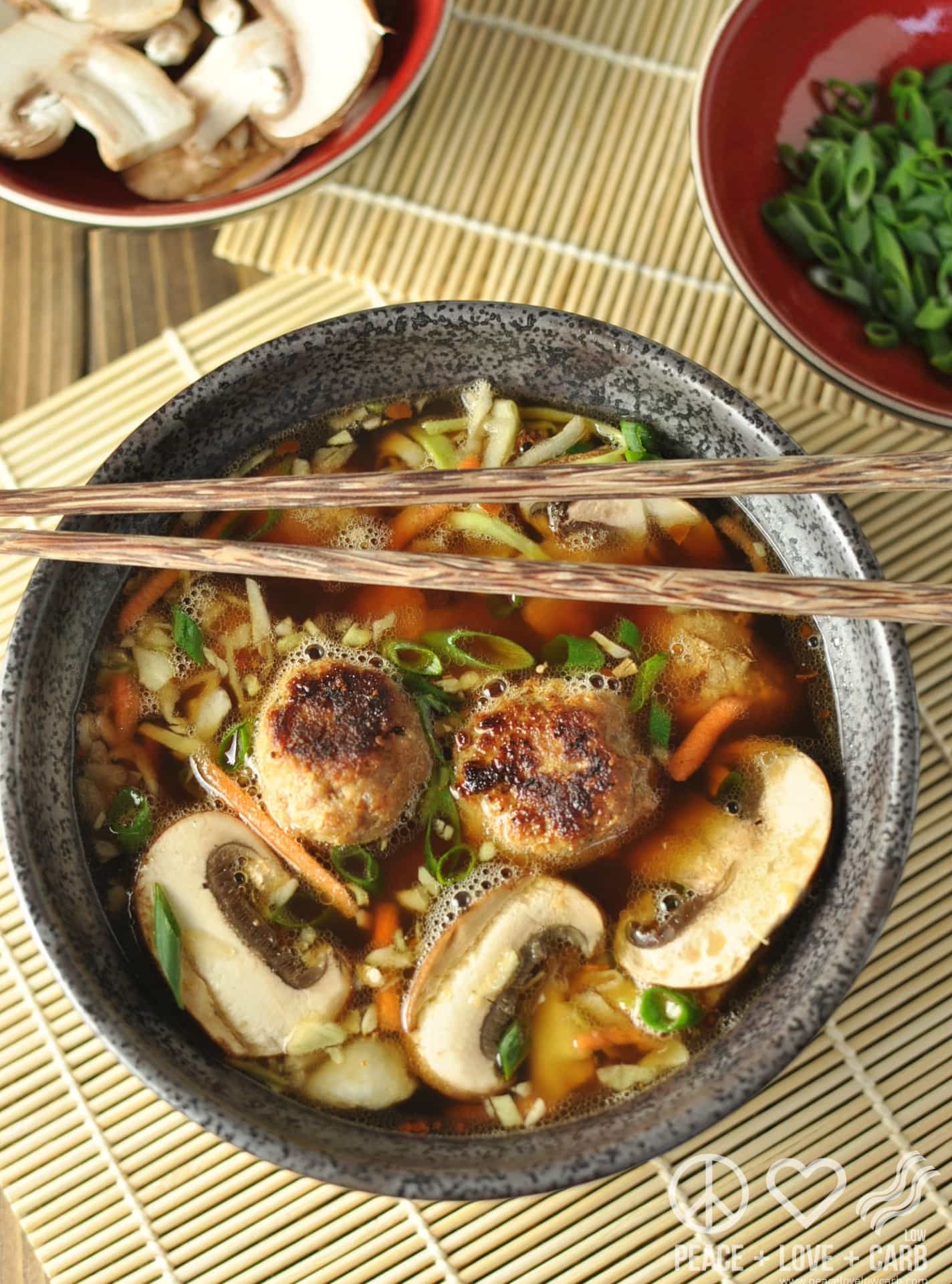 A remake of a classic Chinese restaurant soup from Peace, Love, and Low Carb, the wontons have been replaced with Meatballs in this Paleo Wonton-less Soup!
Sweet Potato and Apple Soup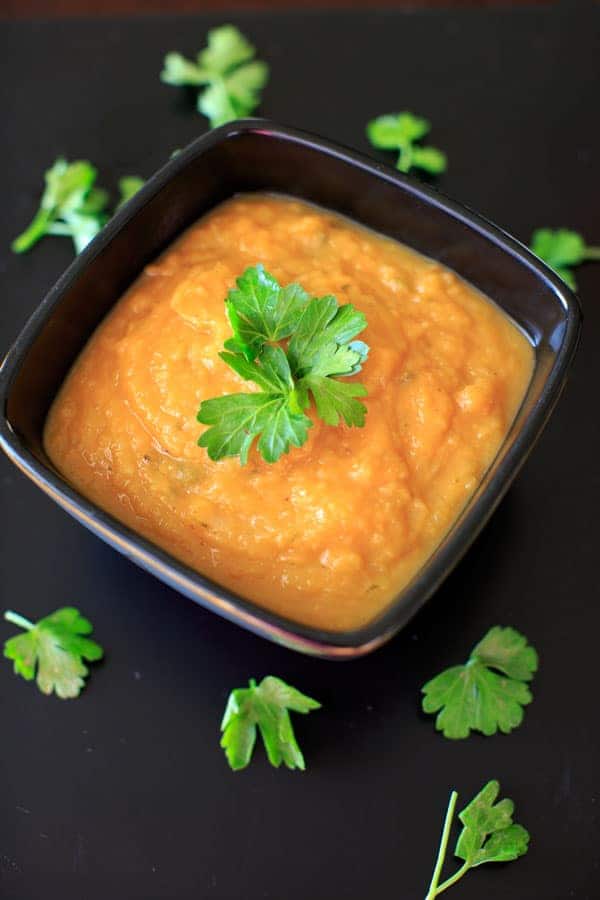 This easy vegan and gluten-free Sweet Potato and Apple Soup from Trial and Eater looks lovely . With only four ingredients, plus spices, makes this a super simple and delicious thick soup for the Fall!
Creamy Vegan Artichoke Soup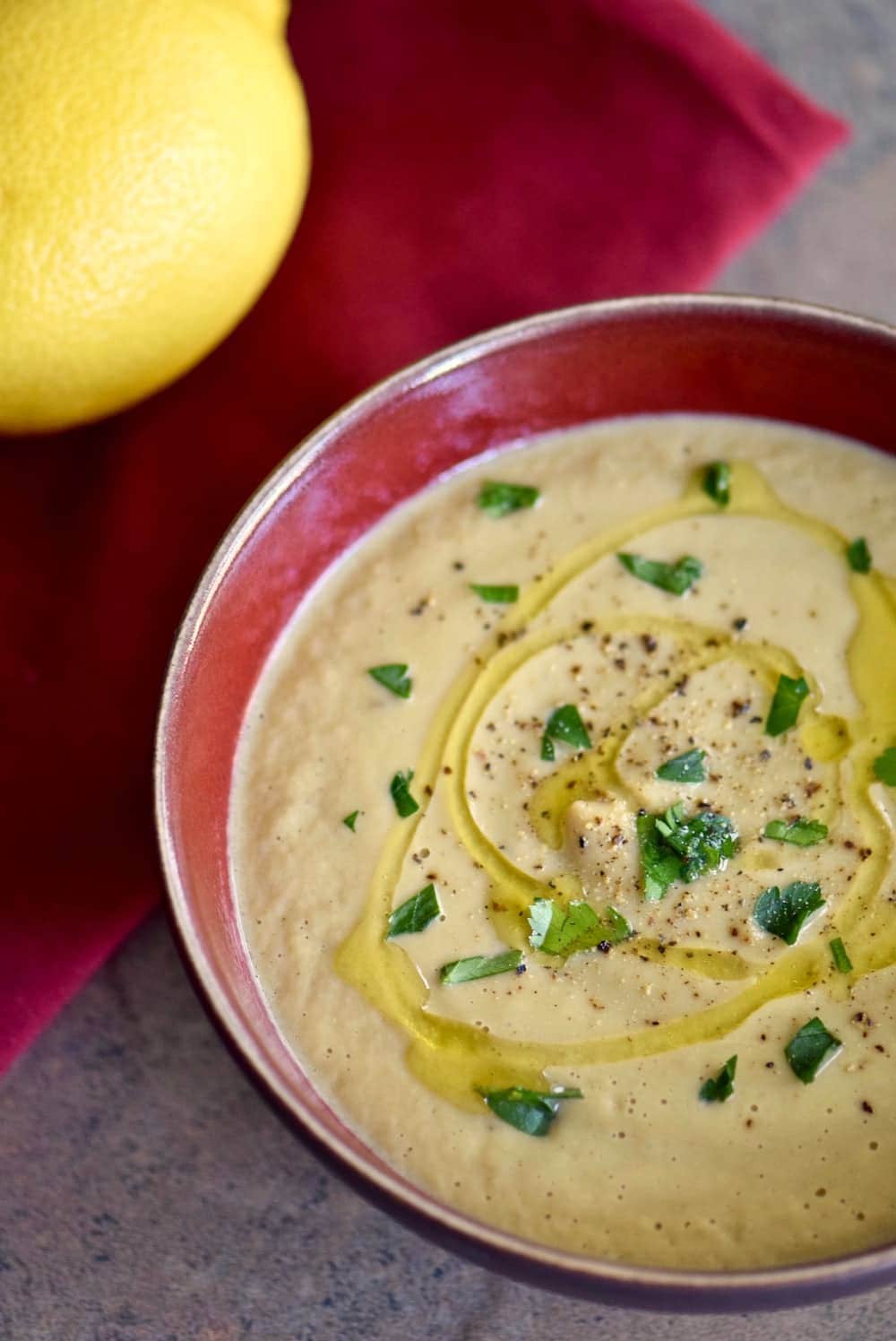 This creamy vegan artichoke soup from Tasting Page is both dairy free and gluten free. The texture is thick and velvety and the taste is rich and luscious, with no cream added! It's great served warm or cold.
More Paleo Soup Recipes you'll love!