Low Carb Cranberry Salsa is a deliciously festive holiday dip and is a perfect low carb appetizer you can serve at holiday parties and family gatherings!
Cranberries are naturally lower in carbs than many other fruits so the carb count is not really high and comes in at about 5g net carbs per serving.
You can serve it with my Low Carb Crackers, or celery sticks, and it works great served over softened cream cheese or goats cheese.
This post contains affiliate links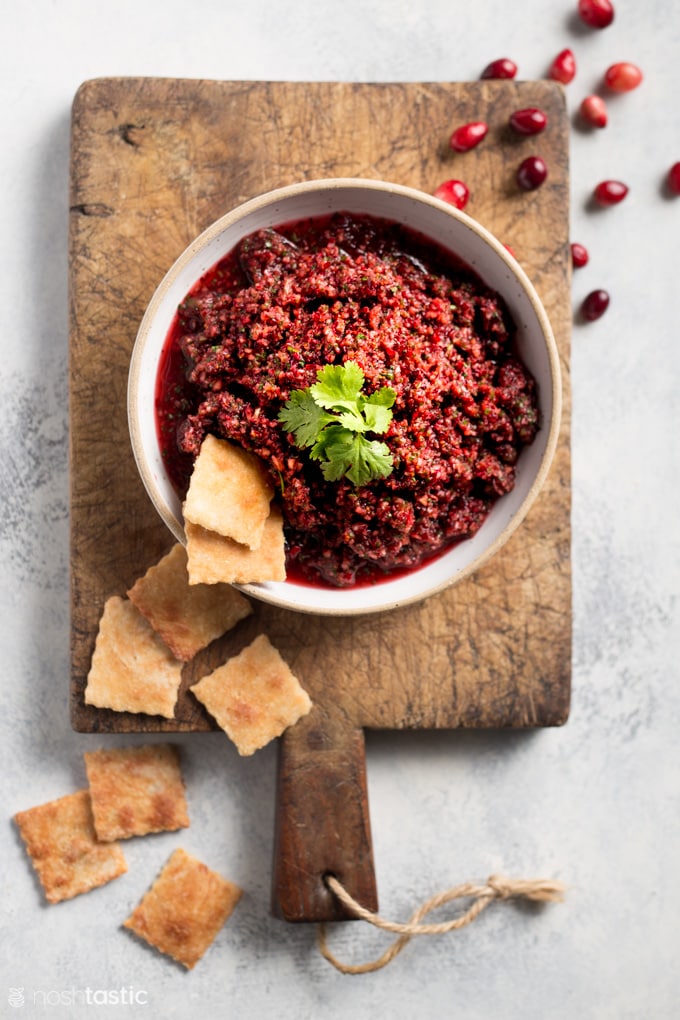 …