Low Carb Chili is a ridiculously easy weeknight dinner to make, it's all the usual chili flavors you love cooked together to make a great chili recipe without beans.
Now some chili aficionados are adamant that beans have no place in chili anyway, which surely means we are on the right track!
I used ground beef for my Keto Chili and it worked perfectly. I do love ground beef recipes as you can throw them together quickly which is perfect if you're mostly a last minute person like me!
This recipe for Low Carb Chili has about 8g net carbs per serving, with around six servings total. Most of the carbs are from the amount of fire roasted tomatoes, but they really add flavor to this recipe so I think it's worth it.
This post contains affiliate links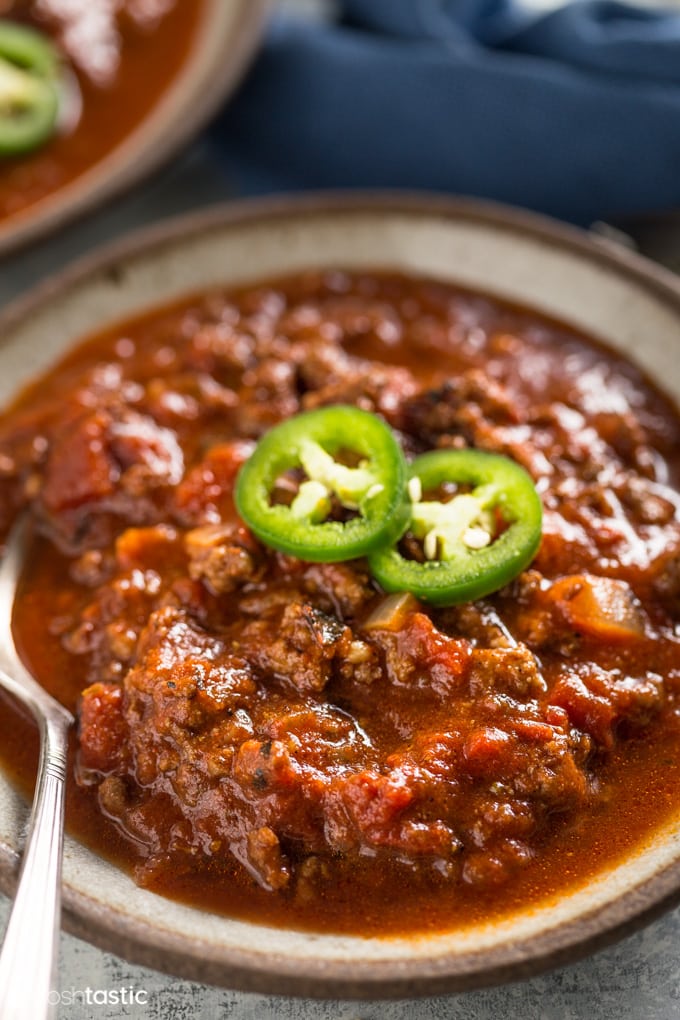 …