My Pressure cooker Ribs with Memphis Style Rub is a real crowd pleaser and so easy to make in your Instant Pot!
Unlike cooking on the grill or in the oven these pressure cooker ribs do not take all day and they are perfect and fall apart tender!
This post contains affiliate links

Ingredients and Equipment for Pressure Cooker Ribs
You don't need any fancy equipment or quirky ingredients to make this recipe, you will need a pressure cooker, I have an Instant Pot and love it! Here are just a handful of the ingredients you'll need, the full printable recipe is at the end of the post.
Baby Back or Spare Ribs
Ketchup
Apple Cider Vinegar
Molasses
Hot Sauce
Lemon Juice
How to Make Pressure Cooker Spare Ribs
If I'd known how easy it is to make Instant Pot Ribs I would have done it a long time ago! I know purists may scoff at ribs cooked this way and not on a grill but the fact is, it's much quicker and the ribs are equally tender so that's a win for me and my family. Here's a simple step by step guide to making pressure cooker ribs, the full printable recipe is further down the post.
STEP 1 – The first thing you need to do is mix all the spices for the rub together and then rub it well into all sides of the ribs (remove the membrane first)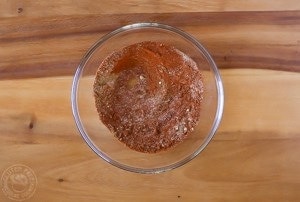 STEP 2 –If you're making my BBQ sauce recipe to go with the ribs then I'd start making the sauce now so it has time to reduce down while the ribs are being prepared and cooked. To make the BBQ sauce simply add all the sauce ingredients to a pan and simmer for 30 minutes, or until it thickens up a bit.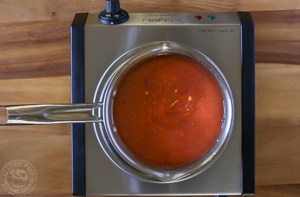 STEP 3 – Depending on whether you have baby back or spare ribs, you may need to cut the ribs into two or more pieces to fit in your pressure cooker. I could not fit the whole rack of spare ribs into mine, but often baby back ribs can be curled round in one piece inside the pressure cooker. Place the ribs onto the trivet , add water, and cook for 15 minutes for baby back ribs and 20 minutes for spare ribs.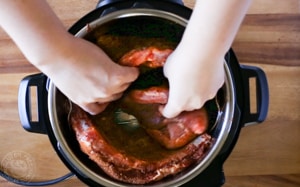 STEP 4 – When the ribs are cooked, put them on a sheet pan and brush them with the BBQ sauce and broil on both sides for a few minutes at a time until they are sticky, take care not to burn them!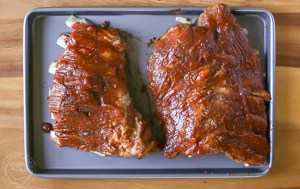 What's the Difference Between Baby Back Ribs and Spare Ribs?
All ribs are not equal and pork ribs, which is what we are using in this recipe, come from two different places on the pig. Spare Ribs, also known as side ribs come from the belly part of the pig and from the Sparerib you can get St. Louis style or Louisiana style ribs.
Back Ribs, also knows as loin ribs or Baby Back Ribs, come from the back of the pig near to the spine. They are not nearly as meaty and full of fat as spare ribs but they are much more tender and they will cook faster.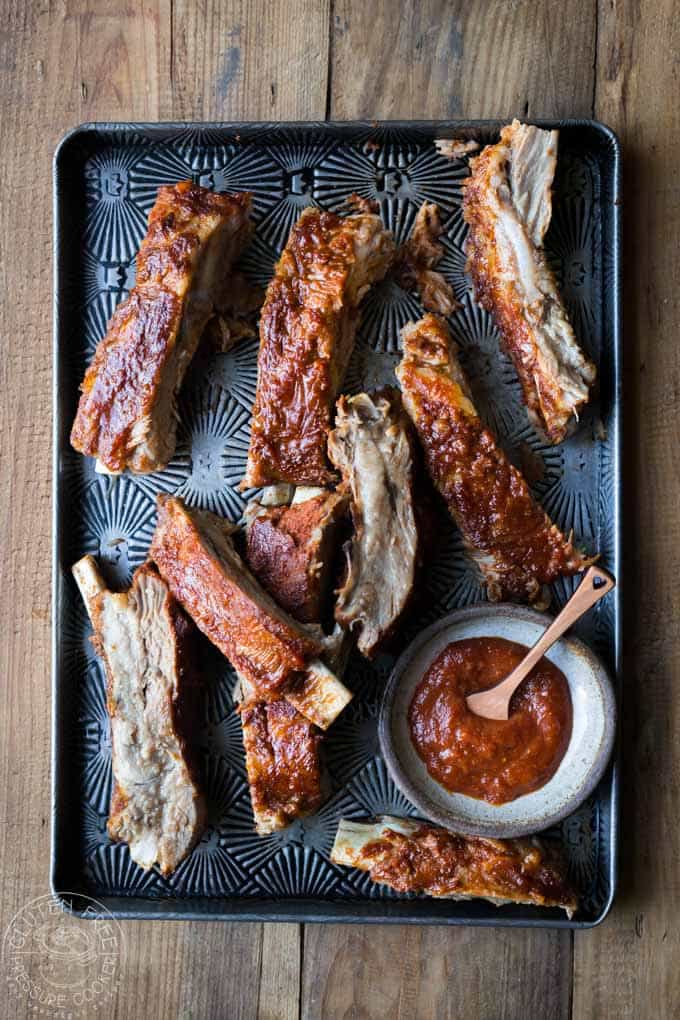 related Instant Pot Recipes
I'm so excited to share my recipe for Instant Pot Egg Rolls in a bowl, my boys absolutely love it and I think you will too! There are Paleo options in the post.
My recipe for Pressure Cooker Steel Cut Oats with Apple Pie Topping is a fun easy breakfast the whole family will love!
Looking for an easy Pressure Cooker Pot Roast Recipe you can make in an hour? You'll love this one as it's naturally gluten free, made from scratch, with no canned soups or packet mixes!
Pressure Cooker Ribs with Memphis Rub
Finger licking good sticky Pressure Cooker Ribs with a Memphis Rub and homemade BBQ sauce! Ribs are cooked in only 30 minutes or less!
Prep Time: 10 minutes
Cook Time: 30 minutes
Total Time: 40 minutes
Total Carbs: 42 g
Protein: 68 g
Servings: 4
Ingredients
3 lb Baby Back Ribs , remove membrane
1/2 cup water
Instructions
HOW TO MAKE BBQ SAUCE
To make the BBQ sauce simply add all the sauce ingredients to a small pan, mix and simmer gently for 30 minutes or until it thickens up.
HOW TO MAKE PRESSURE COOKER RIBS
Add all the ingredients for the Memphis dry rub to a bowl and mix well to combine.

Make sure you have removed the silver membrane from the back (rib side) of the ribs.

You can do this by inserting a table knife under the membrane at one end of the ribs to lift and loosen the membrane.

Then, using a paper towel to grip the membrane, slowly peel it back off the ribs. Sometimes it will come off in one long piece, and sometimes it will break apart, so you may need to do it in pieces.

If you're still not sure how to do this, there are lots of videos on google that will show you how.


Cut your ribs into two or more pieces to fit in your pressure cooker.

Then, generously rub the Memphis spice rub mixture onto both sides of the ribs, you may not need all the rub.

Add the small trivet with handles that came with your Instant Pot into the inner pot and pour in 1/2 cup water

Place the rib pieces onto the trivet in the pot stacked on their side.

Lock the lid, turn the steam release vent to 'sealing' and using the manual setting, adjust it to cook for 15 minutes for Baby Back ribs, or 20 minutes for Spare Ribs. If you want totally 'falling off the bone' ribs add another few minutes cook time, but it will be hard to remove them from the pressure cooker intact

When the cook time time is up, allow the unit to reduce pressure on its own without opening the steam release vent (Natural Release) for 10 minutes, then release the remaining pressure and open the lid.

Place the ribs onto a sheet pan (with a sheet pan rack if you have one) and brush with the homemade BBQ sauce, or other gluten free BBQ sauce of your choice.

Place the ribs under the broiler for a few minutes at a time to get nice and sticky, you'll need to turn them at least once and apply more BBQ sauce to all sides.
Nutrition Facts
Pressure Cooker Ribs with Memphis Rub
Amount Per Serving
Calories 825 Calories from Fat 360
% Daily Value*
Fat 40g62%
Saturated Fat 8g50%
Cholesterol 251mg84%
Sodium 3827mg166%
Potassium 1751mg50%
Carbohydrates 42g14%
Fiber 2g8%
Sugar 34g38%
Protein 68g136%
Vitamin A 790IU16%
Vitamin C 10mg12%
Calcium 143mg14%
Iron 5.4mg30%
* Percent Daily Values are based on a 2000 calorie diet.
Nutritional information on Noshtastic is provided as a courtesy and is approximate only. We cannot guarantee the accuracy of the nutritional information given for any recipe on this site.
Course: Main Course
Cuisine: American