My easy Steak Marinade adds so much flavor to your steak and the end product is a delicious juicy, tender, steak! You can cook it on the grill, under the broiler, or in a skillet, it's perfect either way.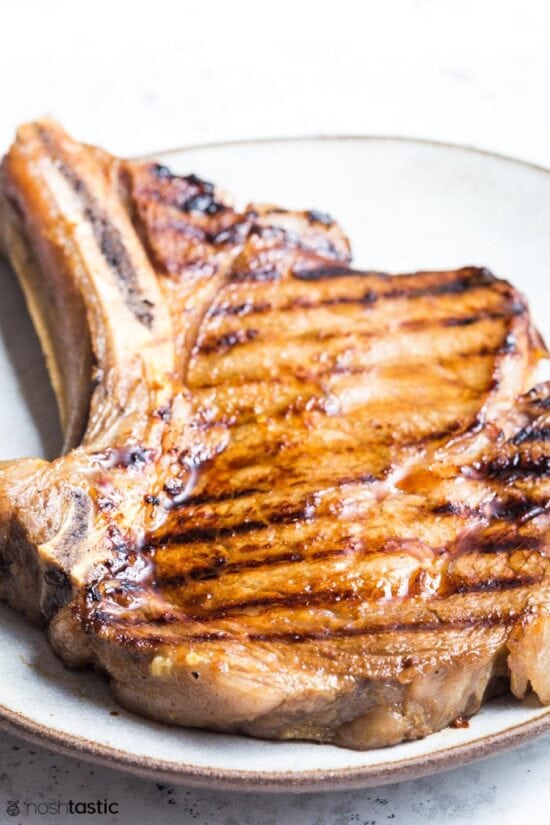 This post contains affiliate links
How Do I make Steak Marinade?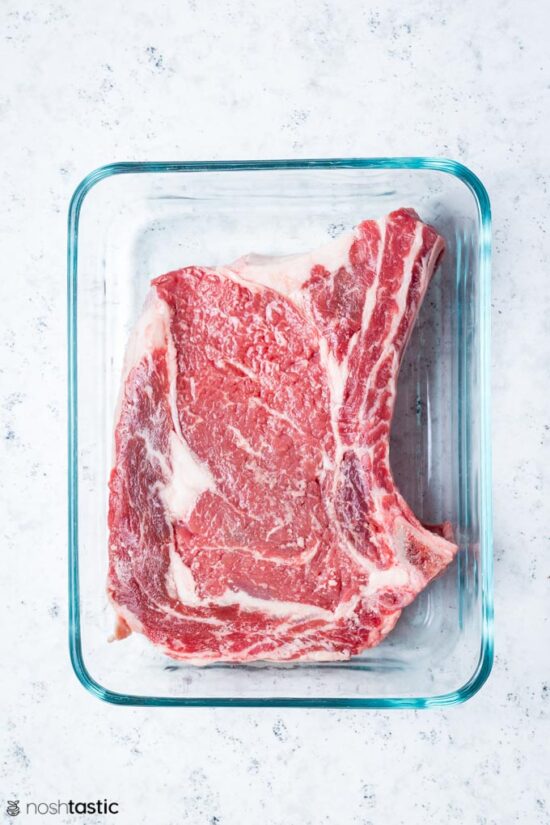 Start by assembling all the ingredients for your steak marinade including the gluten free soy sauce (or coconut aminos), lime juice, olive oil, honey and the spices.
This recipe tastes best if you use freshly squeezed lime juice. Can you use bottled juice? Sure, but fresh definitely tastes the best so it's worth the effort.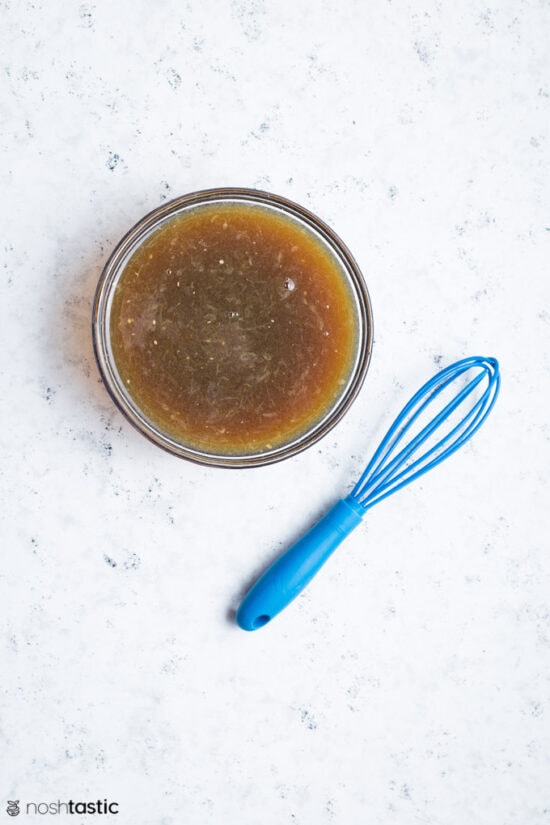 Once you've whisked together all the marinade ingredients you can marinate your steak, just make sure you use a non reactive container, like a glass dish or a ziplock type bag.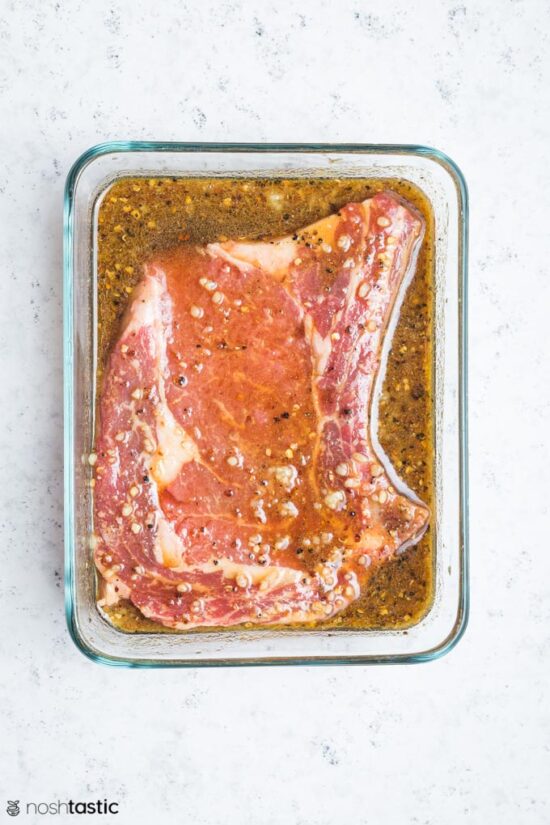 Steak Marinade FAQ's
How long should I marinate steaks?
You can marinade your steaks for as little as 30 minutes but for best results I think one hour is best, or up to four hours. You could leave it longer but if you are using soy sauce it may become very salty if left too long.
What's the best cut of steak to marinate?
You can use any cut of steak that is suitable for cooking on a grill or skillet including Rib Eye, T-Bone, Sirloin, Flat Iron or Flank Steak. We love to use Flat Iron or Flank steak if we are making fajitas with the steak as it slices up really well and is great for sharing.
Can I make the marinade ahead of time?
Yes you can! It's very easy to mix together and save for later.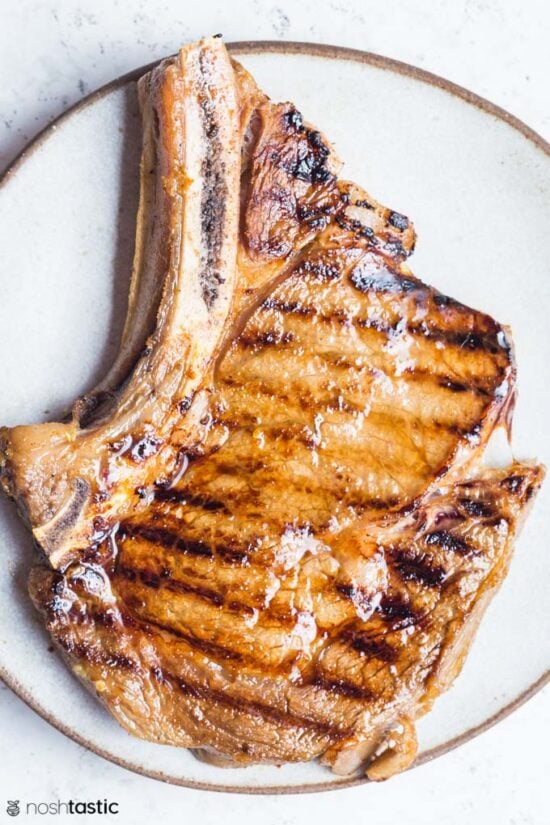 The Easy Way to Grill a Steak
It's best to let the meat come to room temperature before you throw it on the grill.
If your marinating time is about 30 minutes then you can marinade the steak (covered) on your kitchen counter so that it will be ready to put on the grill immediately.
If you plan on a longer marinade time you'll need to refrigerate it and then leave it out long enough to warm up a little, about 30 minutes should do it.
You can cook this steak directly over the hot coals or gas burner if you are using a gas grill. Cook it for 4 – 8 minutes per side depending on the cut of steak and how thick it is. Check the steak for doneness and if it needs more time cook for a few more minutes.
It's always a good idea to let the steak rest for a few minutes before you cut it so that you don't lose all the juices.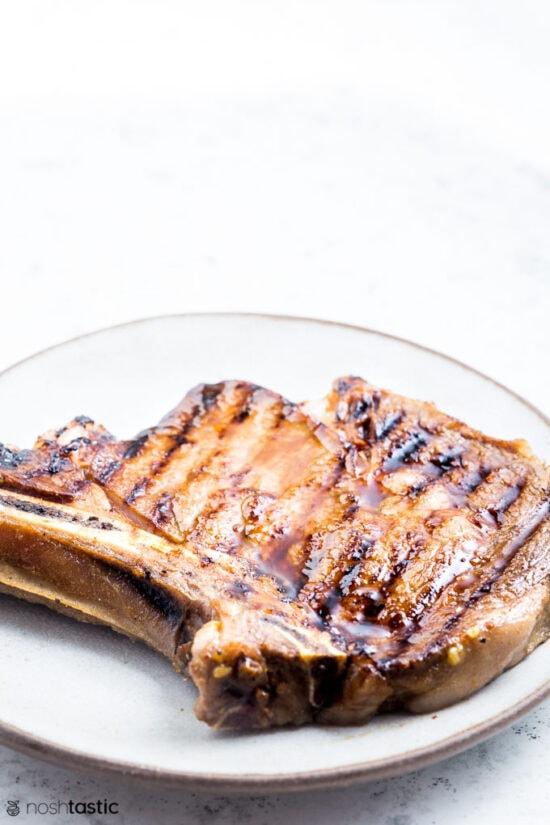 What to serve with Marinated Steak
Easy Steak Marinade
My easy Marinade adds so much flavor to your steak and the end product is a delicious juicy, tender, steak! You can cook it on the grill or in a skillet, it's perfect either way.
Prep Time: 1 hour
Cook Time: 12 minutes
Total Time: 1 hour 12 minutes
Total Carbs: 19 g
Protein: 49 g
Servings: 4
Ingredients
2 lb Rib Eye Steak , or sirloin, flat iron, or flank steak.
Steak Marinade
1/2 cup gluten free soy sauce , 120 mls – or coconut aminos
1/2 cup lime juice, fresh squeezed , 120 mls – from 8 limes
1/4 cup olive oil , 60mls
3 tbsp honey , omit for whole 30, keto, low carb.
2 tsp ground cumin
1/2 tsp red pepper flakes
2 tsp freshly ground black pepper
3 cloves garlic , crushed
Instructions
Add the steak marinade ingredients together and whisk to combine.

Makes enough for 1-2 steaks depending on the size of the steaks.

Place the steaks in a non reactive container (like glass) where it can be covered by the marinade at least half way up the side of the steak, or use a ziplock bag. If it's not fully covered you will need to turn the steak halfway through the marinating time.

Marinate for 1- 4 hours. ( If you marinate it longer it may be too salty if using regular soy sauce)

Bring steak to room temperature for about 30 minutes before grilling. Grill over a medium high heat for about 4 – 8 minutes per side depending on size and cut of steak.

To cook steak in a cast iron skillet cook it over a medium high heat for 4 – 8 minutes per side depending on size and cut of steak.

Let the steak rest for five minutes, then serve.
Recipe Notes
Serving Size – This recipe assumes that you will be serving four very generous 1/2 lb servings of rib eye steak per person. The amount of marinade should be enough for two large steaks but it really depends how big they are. The marinade can easily be doubled. The nutrition is calculated based on using rib eye steaks and will vary if you use a different cut of steak. 
Low Carb Option – simply omit the honey for a delicious low carb and keto friendly marinade. 
Whole 30 Option – Use coconut aminos instead of soy sauce and omit the honey. 
Gluten Free Soy Sauce – I prefer to use the low sodium soy sauce as  I find the regular can be overly salty if if the steak is marinating for more than an hour. 
Coconut Aminos – most grocery stores now carry this and it's a great gluten free alternative to soy sauce and is a little sweeter so it works well if you are omitting the honey in the marinade. 
Nutrition Facts
Easy Steak Marinade
Amount Per Serving (226 g)
Calories 674 Calories from Fat 414
% Daily Value*
Fat 46g71%
Saturated Fat 16g100%
Cholesterol 138mg46%
Sodium 1746mg76%
Potassium 745mg21%
Carbohydrates 19g6%
Fiber 1g4%
Sugar 14g16%
Protein 49g98%
Vitamin A 136IU3%
Vitamin C 10mg12%
Calcium 44mg4%
Iron 5mg28%
* Percent Daily Values are based on a 2000 calorie diet.
Nutritional information on Noshtastic is provided as a courtesy and is approximate only. We cannot guarantee the accuracy of the nutritional information given for any recipe on this site.