A delicious Gluten Free lemon bars recipe, made with a great gluten free shortbread crust and with easy lemon curd style topping.

How to make Gluten Free Lemon Bars
Over Christmas I wanted to make mince pies, they are traditional British
pies filled with mincemeat and are common all over the UK during the festive period, I was yearning for a taste of home and so decided to throw some together at the last minute.
I've made Mince Pies with gluten free pastry in the past, I adapted a gluten shortcrust pastry recipe from an old British cookbook and they worked very well as I remember.
Now perhaps it's because I'm totally disorganized or simply a function of being on the wrong side of forty, but I couldn't remember which book or which recipe I'd used previously, so in a rush I turned to Google and pulled up a recipe for gluten free pastry off the internet, what could possibly go wrong?
"They're a little bit chewy, Mom" said my ten year old son, he was being very generous.
They were basically inedible and tough as old boots. There was nothing else for it but to trash them, and I never did get around to trying Mince Pies again as all the Christmas busyness took over and we simply moved on to cooking other sugar filled goodies instead.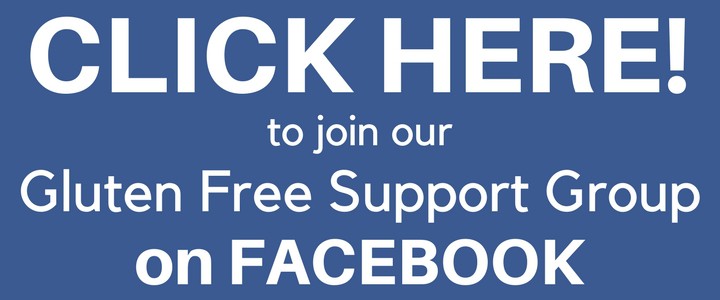 Making a Gluten Free shortbread crust
Well I'm happy to report that my gluten free Lemon Bars work well and the shortbread crust is perfect!
No baking disasters with them so far and no complaints from my son or anyone else in the house. They were so tasty that I ended up giving away some away for fear that I would eat the whole lot while the kids were at school.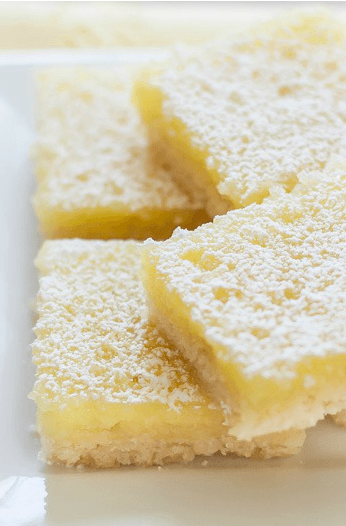 The crust when mixed will be very soft and not like regular gluten cookie or shortbread dough, this is ok, you just need to adjust your expectations!
The consistency is probably more like thick frosting and so I used an offset spatula to spread it over the parchment paper lined baking pan, it baked up really nicely and although it was soft when cooked, it was not crumbly.
It's important to chill it fully in the fridge for about two hours to allow it to set up before cutting it into squares.
Make your own gluten free flour blend
I prefer to use my own All Purpose Gluten Free Flour Blend for all my baking recipes, I find that I get better results that way.
If you are buying a ready made All Purpose Flour blend then I'd advise you to buy one with NO added gums as there's no way to know how much gum is in there and I've found the results for this and other recipes to be inconsistent with certain brands.
I prefer to measure out and add the Xanthan Gum myself as you need differing amounts depending on the type of thing you are baking. I also use Dairy Free Margarine that is suitable for baking (some will NOT work well in baking) but if you're not avoiding dairy butter will be a good substitute.
If you are gluten and dairy free then I think you'll love my dairy free Lemon Curd and these really tasty gluten and dairy free Lemon Donuts from Fearless Dining, and these easy No Bake Chocolate Peanut Butter Bars from Beaming Baker
*This post may contain Amazon affiliate links*
MORE GLUTEN FREE BAKING RECIPES!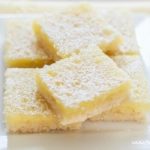 Lemon Bars - Gluten Free
Quite possibly the best gluten free shortbread crust ever, and the lemon topping is delicious!
Total Time
1
hour
5
minutes
Instructions
*Please read the notes first!*

You will need a 9x13 baking pan, line the base and sides with parchment paper

Preheat your oven to 350f

Cream butter (or margarine) and sugar in mixer.

In separate bowl add flour, xanthan gum, baking powder and mix well. Omit the Xanthan gum if you are using a ready made flour mixture which has gum added.

Add flour mix to butter/sugar and mix well until combined.

Your 'dough' may be soft, especially if you used dairy free spread. If you find it is super soft then put it in the fridge for half an hour to firm up a little

Press your dough into the lined baking pan and spread out evenly with an offset spatula, I sometimes find that the back of a spoon works well too.

It's hard to tell when looking at the baking pan, but try and get the dough spread with an even thickness.

Bake at 350 for 20 mins or until lightly brown.

While base is cooking make the filling, mix all the topping ingredients except the powdered sugar. When base is cooked pour over topping and return to the oven to bake for a further 30 minutes or until the center is set and no longer moves when you shake the pan.

Cool for two hours in the fridge, dust with icing sugar when fully cooled and cut into squares.

If you've enjoyed this recipe, please leave a comment below!
Recipe Notes
1. I bake by weight as I find that gives the most consistent results, especially when baking gluten free. One cup of your gluten free flour blend may not weigh the same as my blend, all the commercially available blends have different mixes and ratios of flour in them. I've weighed cups of different blends of flour and noted that a cup of gluten free flour can vary in weight from 125g up to as much as 170g depending on how you scoop it, and what type of mix you use. You can see how this could drastically alter the outcome of a recipe.

I recognise that most Americans are used to the cup method which is why I also include those measurements,but they may not give you accurate results. If you are a keen gluten free baker I would encourage you to invest in a scale, you can get one for only $10 - $15.

2.I prefer to use my own homemade gluten free flour blend as it's cheaper and I get really great results.

3. If you can, avoid buying flour with gums already added. The reason for this is that you have no way of knowing how much gum is in there and that also can alter the outcome of the recipe. So for example, too much gum can give you a more sticky texture in a cupcake. And though the cupcake recipe will still work, it won't be as nice as if you measured and added the gum yourself.

4. One potential problem with most lemon bars recipe is that the liquid lemon mixture can sometimes make the shortbread soft on the top, though not all the way through. I've found that if you have the lemon mix ready to go straight on the shortbread as soon as it's cooked and then quickly get it back in the oven, that helps a bit. Secondly, if you let the lemon bars fully cool and then chill in the fridge the shortbread base will crisp up nicely. The only sure fire way to avoid this issue is to make a kind of lemon curd mixture for the topping, but that's more involved and time consuming and requires cooking it on the stove top first so I've just stuck with the traditional way of doing it.

5. If you have to use Dairy free margarine as I do please make sure you find one that is suitable for baking. Some margarine brands have a lot of water and will be sure to disappoint if you try to bake with them, I typically use Earth Balance.
Nutrition Facts
Lemon Bars - Gluten Free
Amount Per Serving
Calories 400
* Percent Daily Values are based on a 2000 calorie diet.