Easy recipe for Instant Pot Hummus, made with garbanzo beans (chick peas), tahini, garlic, and lemon juice, works in any pressure cooker and no need to pre soak the beans.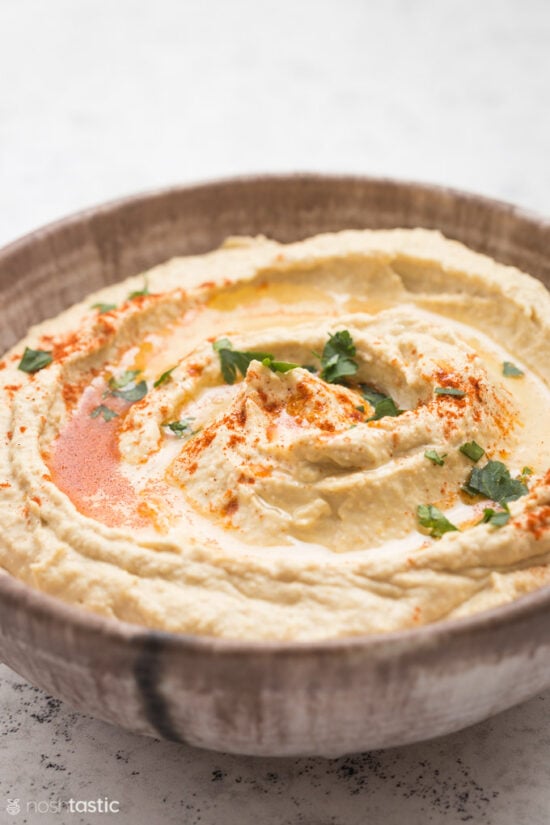 This post contains affiliate links
How to Make Instant Pot Hummus (no soak!)
Start by measuring out your dried chickpeas and picking them over carefully for any little stones or debris that you sometimes find in dried beans.
Once you've done that place them into the insert for your instant pot or pressure cooker along with the water, salt, garlic, and bay leaves (see recipe card below for amounts)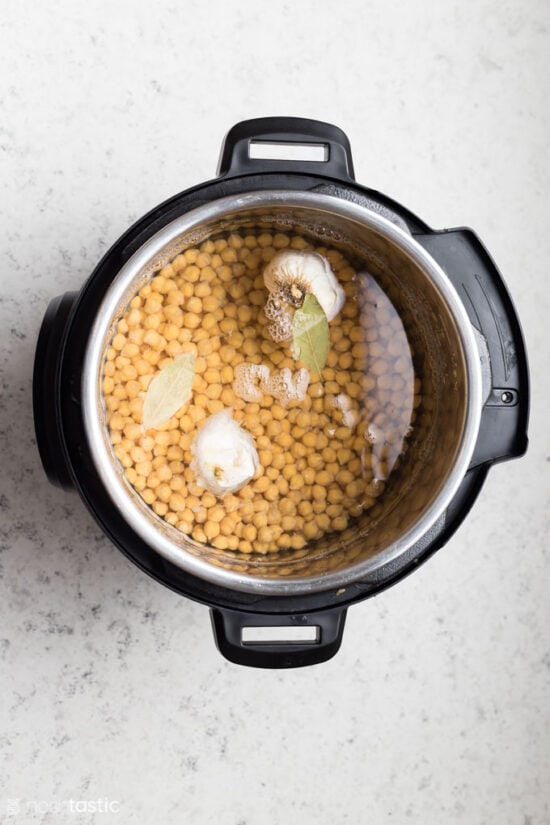 Now put the lid on your pressure cooker and set it to cook for one hour. Once the cook time is finished you'll need to let the pressure cooker sit for about 20 minutes to allow the pressure to drop before you can release the remaining pressure and open the lid.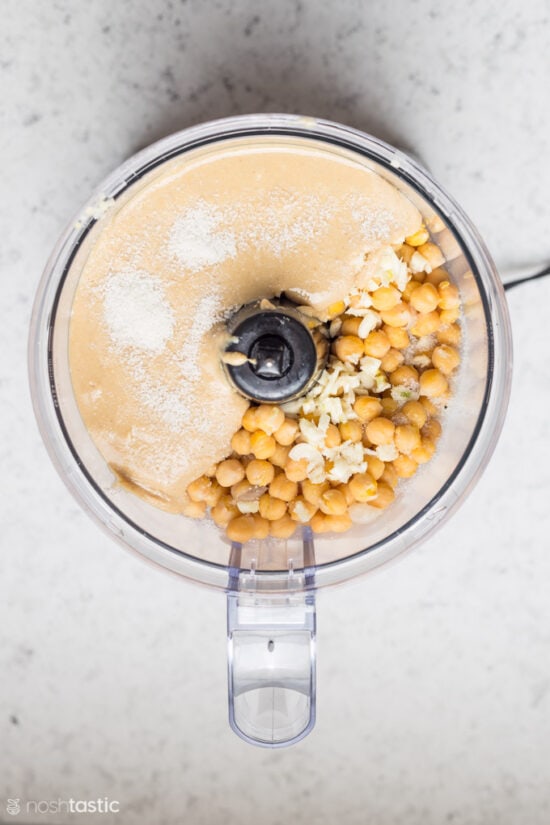 You need to check that the chickpeas are soft and fully cooked, if they are not put the lid back on and cook for a little longer.
Now remove the bay leaves and garlic cloves then carefully drain off and keep the cooking liquid as you'll be using it to thin out the hummus.
Add the garbanzo beans (chickpeas) to a blender or food processor along with the peeled garlic cloves and about 1/2 tsp of salt and blend until smooth.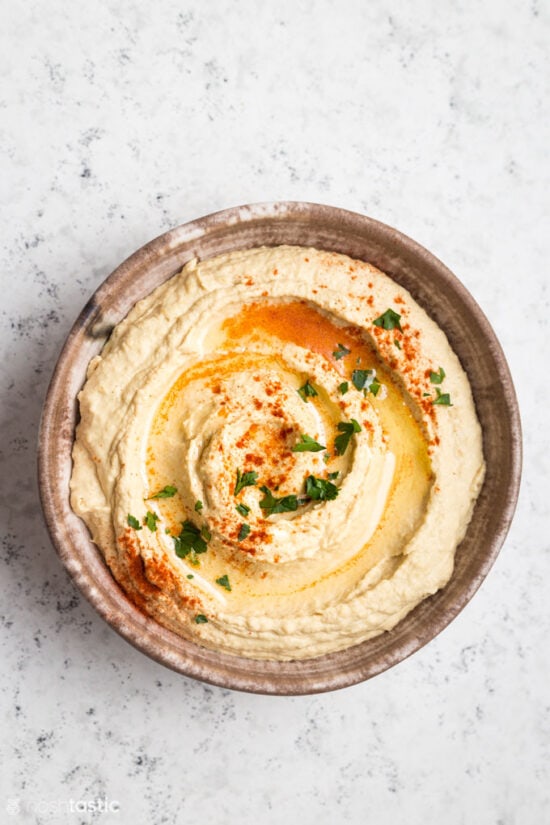 Next add the lemon juice, tahini paste, and a little of the cooking liquid to thin it out and and blend it all again taking care to push the hummus down the sides of the bowl to ensure it's evenly blended.
Taste and adjust the salt and lemon juice as needed.
About the Hummus Ingredients
Dried Garbanzo Beans (chick peas) – Usually you have to presoak dried chick peas for hours or overnight before cooking them for several hours but using a pressure cooker removes the soaking time and makes this much faster. You should be able to easily find garbanzo beans (with the other dried beans) in most grocery stores.
Tahini Paste – This is a classic and key ingredient in Hummus and it's usually found in larger supermarkets or online. If you've never used Tahini it's a paste with a texture similar to nut butters but it's made from sesame seeds.
Garlic – For this recipe I used some of the already cooked garlic for a milder flavor, but you can use raw garlic if you prefer.
More Instant Pot Recipes