Easy recipe for low carb Keto Pancakes, it's a great way to start the day! made with Almond flour, this recipe is dairy free.
This post contains affiliate links
How to Make Low Carb Keto Pancakes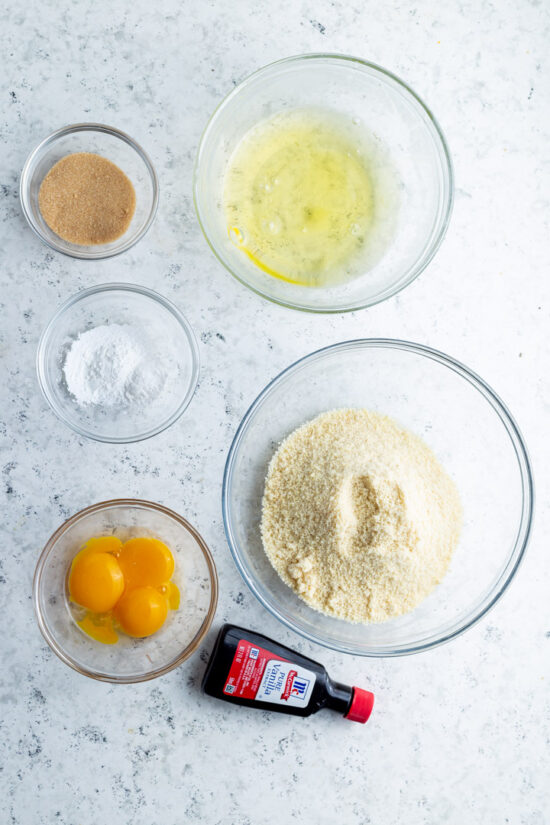 Start by separating the eggs and add the egg white to a large bowl and using a hand whisk or electric mixer beat the egg whites until they form stiff peaks.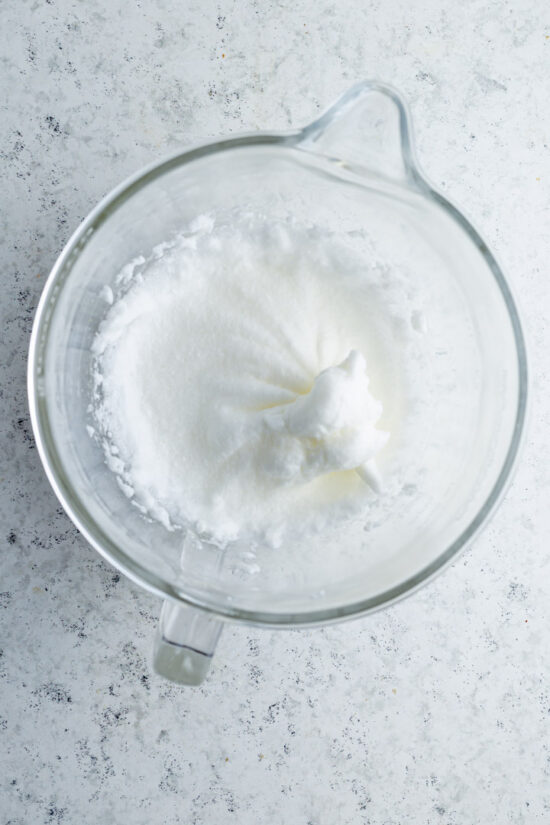 Measure out all the dry pancake ingredients into another bowl and mix together until they are combined.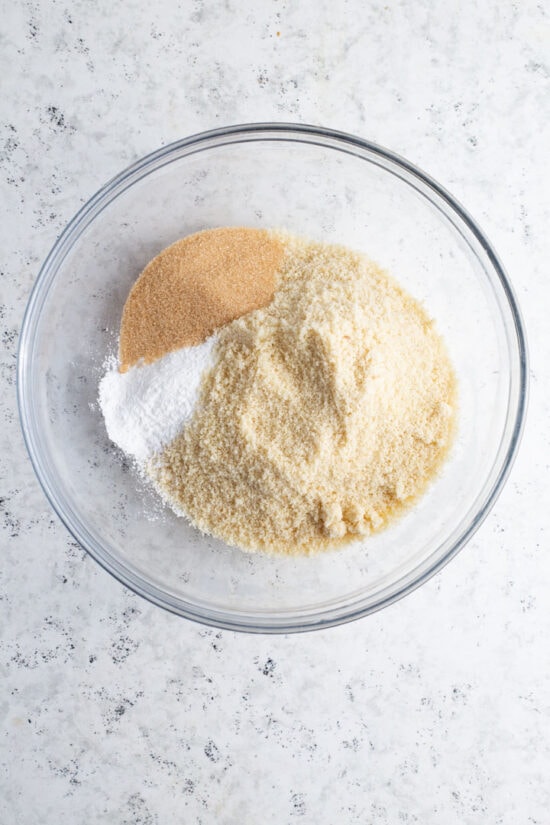 Add the egg yolks, vanilla, and 1/4 cup of water to a bowl and mix well until it's fully combined.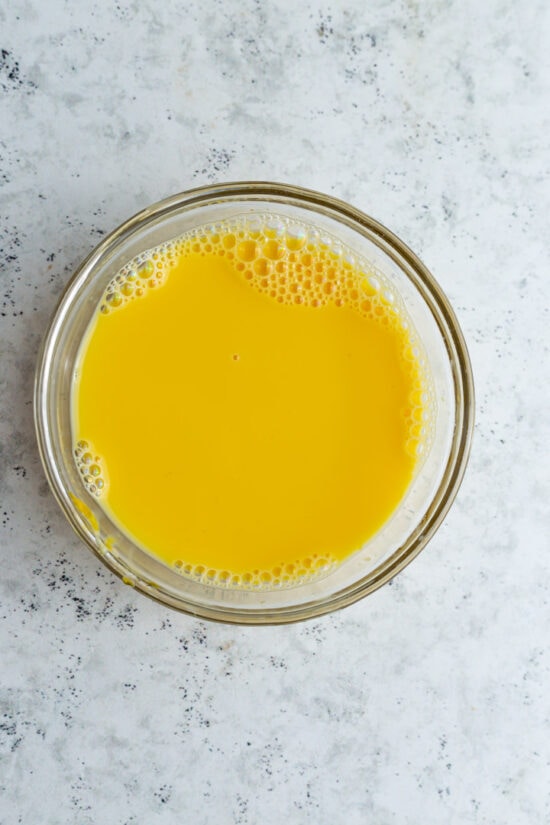 then add the dry ingredients and mix again until you get a pancake batter. If the batter is too thick you can add a little more water, take care not to make it too runny or the pancakes will be very flat and it will dilute the flavors.
Cook the pancakes in a lightly oiled cast iron skillet for a couple of minutes on a low to medium heat, do not have it too hot or the pancakes will burn before they are fully cooked. If you use a 1/4 cup measure you should get about 12 pancakes.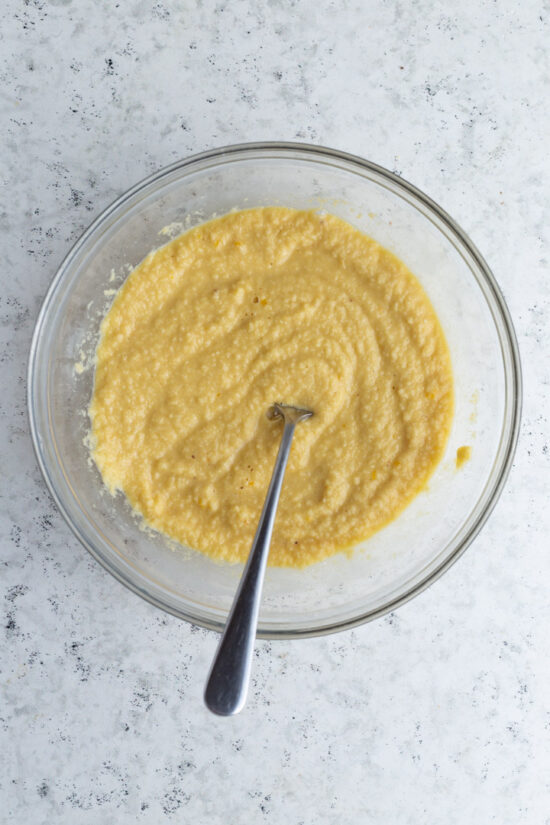 Pancake Ingredient Notes
Almond Flour – I have not made these with any other sort of flour, while coconut flour might work it generally needs a lot more liquid and probably more eggs.
Eggs – I don't think these will work well with an egg substitute due to the amount of eggs in this recipe.
Low Carb Sweetener – I used Lakanto Monkfruit Golden blend, I don't think it has the cooling taste that you sometimes get with erythritol sweeteners. You can use whatever sweetener you prefer but your results may vary from mine.
Low Carb Pancake Syrup – I used Lakanto syrup, there are a few other brands available now but I've not tried them all.
Baking Powder – Make sure it's fresh, if your baking powder is old your pancakes may not rise well.
Can I freeze Keto Pancakes?
Yes you can, they will keep in a ziplock type bag and they defrost pretty quickly.
Can I make them ahead of time?
You can make the pancakes ahead and you can eat them cold or reheat them for a few seconds in the microwave.
More Keto Breakfast Recipes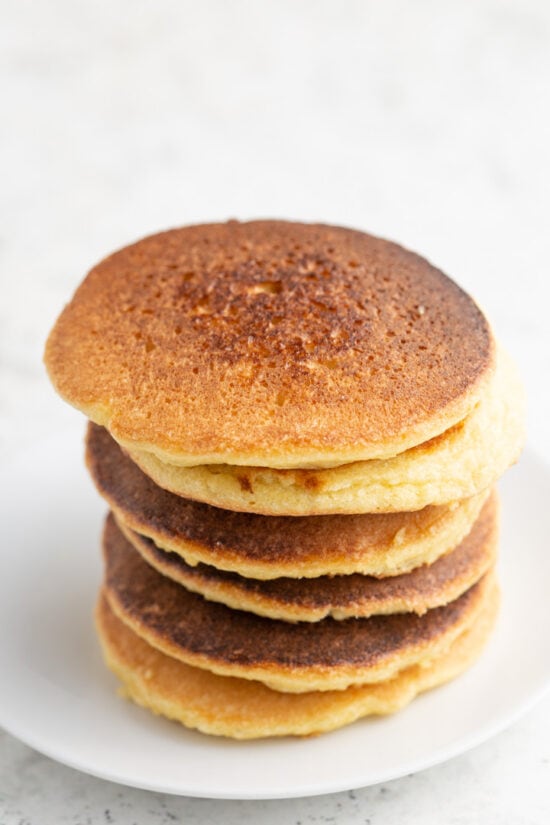 Keto Pancakes
Easy recipe for low carb pancakes
Prep Time: 5 minutes
Cook Time: 6 minutes
Total Time: 11 minutes
Total Carbs: 7 g
Net Carbs: 4 g
Protein: 10 g
Servings: 6
Instructions
Separate the eggs and beat the whites with a whisk until you get stiff peaks.

Add the egg yolks, 1/4 cup water, and vanilla extract to a bowl and whisk then pour into the almond flour mix and mix well to make a batter.

Add about a cup at a time of the wet pancake mixture to the beaten egg whites and gently fold them in, until they are just combined. Do not use a mixer or you will lose the benefit of the whipped egg whites. If the batter is still very thick add up to another 1/4 cup water as needed.

Using a well greased cast iron pan add a little oil and spread it out to coat the pan.

Add about 1/4th cup of pancake batter to the pan for one pancake.

Cook for about 3-4 minutes on a low-medium heat then flip the pancake and cook for a few minutes more.
Recipe Notes
Make Ahead – the pancakes will keep for a day or two in an airtight container, you can reheat them in the microwave for a few seconds.
Nutrition – 4g nets carbs per serving, that's for two pancakes
Serving Size – makes 2 pancakes per serving and makes about 12 pancakes total if you use a 1/4 cup measure.
Nutrition Facts
Keto Pancakes
Amount Per Serving (2 pancakes)
Calories 199 Calories from Fat 144
% Daily Value*
Fat 16g25%
Saturated Fat 2g13%
Cholesterol 92mg31%
Sodium 42mg2%
Potassium 147mg4%
Carbohydrates 7g2%
Fiber 3g13%
Sugar 1g1%
Protein 10g20%
Vitamin A 123IU2%
Calcium 115mg12%
Iron 1mg6%
* Percent Daily Values are based on a 2000 calorie diet.
Nutritional information on Noshtastic is provided as a courtesy and is approximate only. We cannot guarantee the accuracy of the nutritional information given for any recipe on this site.
Course: Breakfast
Cuisine: American