This fresh squeezed Lemonade recipe will blow your mind, you'll never go back to store bought!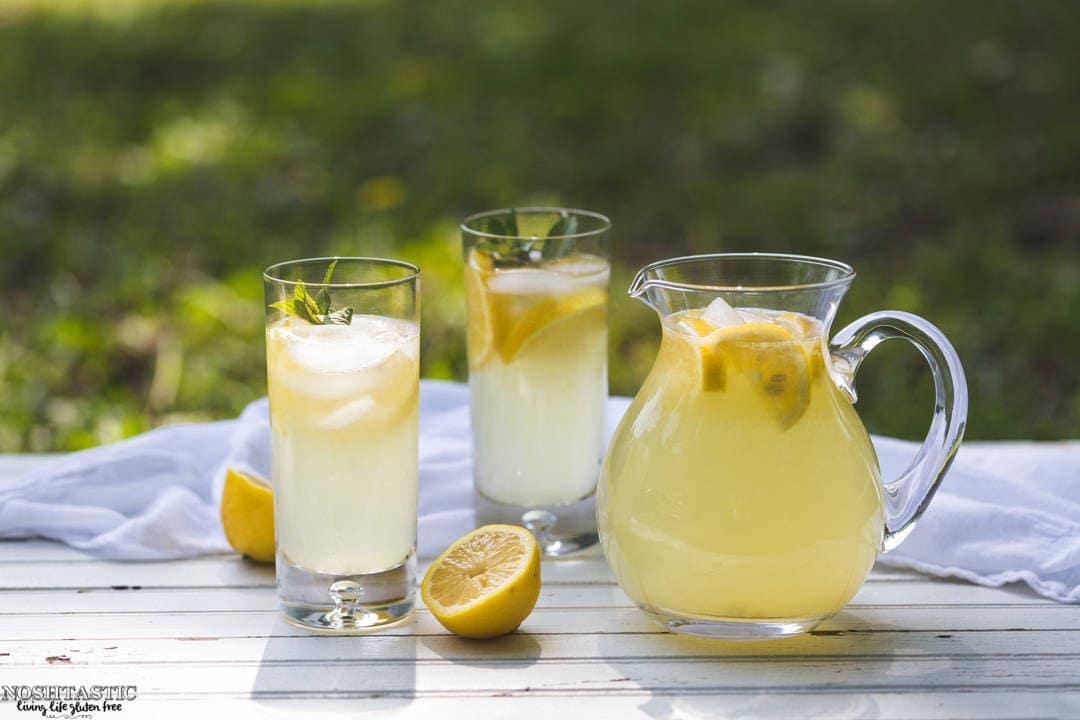 Have you ever made your own fresh squeezed lemonade?
There's really no comparison between homemade lemonade and using the powdered mix stuff or even the nicer lemonade from the chiller section.
How to Make Fresh Squeezed Lemonade
This is such an easy recipe and there's nothing like good old fashioned home made lemonade to brighten your day! This recipe is best made with real lemons rather than the buying bottled lemon juice (though it will work with both)
The first step is to add the the sugar and freshly squeezed lemon juice into a heat proof jug and add the boiling water. If you don't have a heat proof jug, then just add it to a pan and you can put it in the jug to serve when it cools down
The next step to add some cold water and/or ice cubes to dilute it and cool it down.
Now you need to taste it to see if it's to your liking, some people like it a little tart, and others like it very sweet. You can dilute it with a little more water, or add more lemon juice and sugar to taste.
It's best served cold over a little ice, though I don't like too much ice as it just dilutes it even more.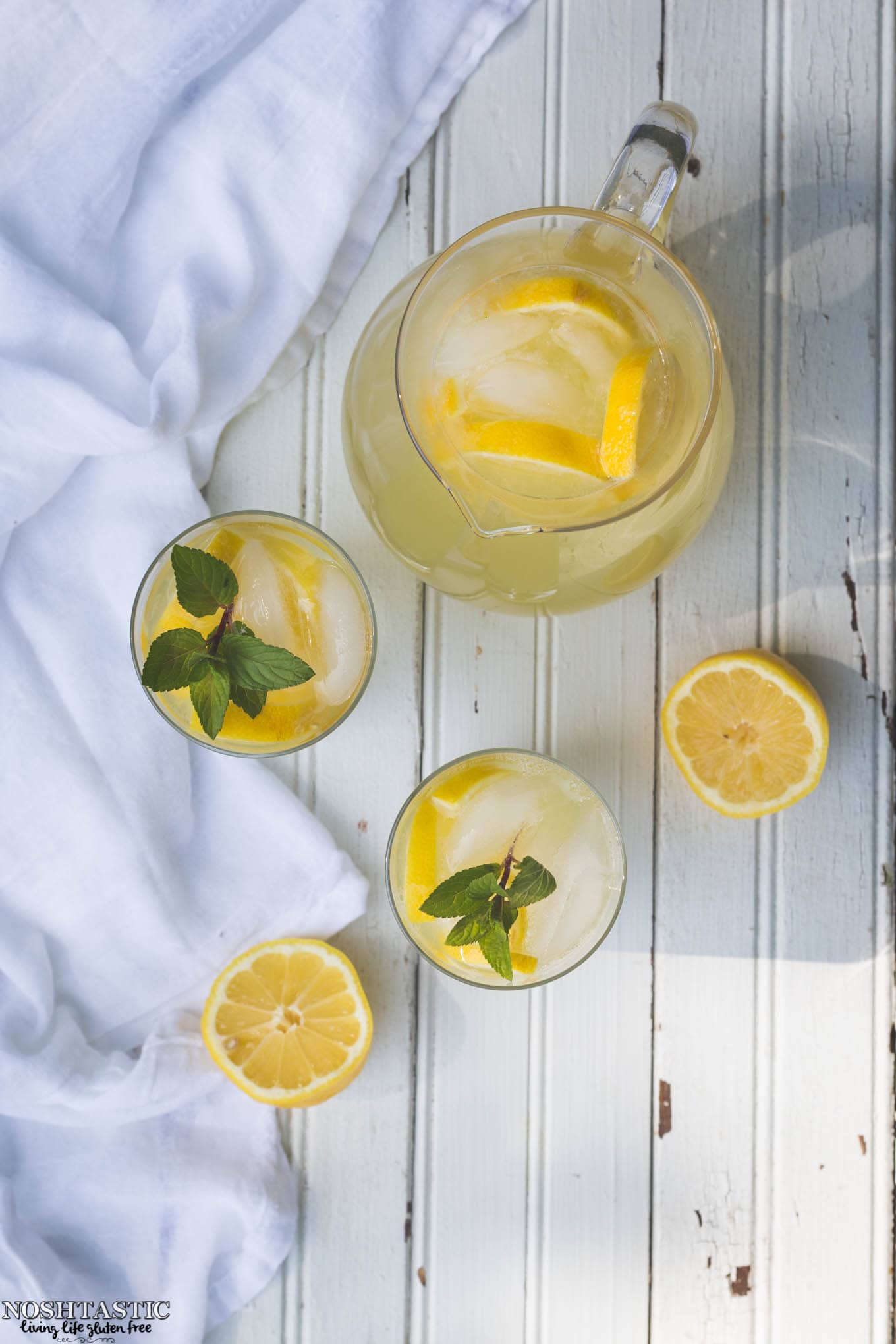 How many glasses of Lemonade will this recipe make?
The amount in my recipe will make about four glasses of lemonade, so you can adjust it up from there if you need to. You can easily double or triple the recipe, that will work well too.
One thing that I've found makes prepping larger batches of lemonade so much easier and faster is using a small inexpensive electric juicer.
It can squeeze a big bag of lemons in next to no time and it's a pretty small gadget so it doesn't take up a ton of storage space in your kitchen, plus it's a million times easier to clean than my big juicer.
This post contains Amazon affiliate links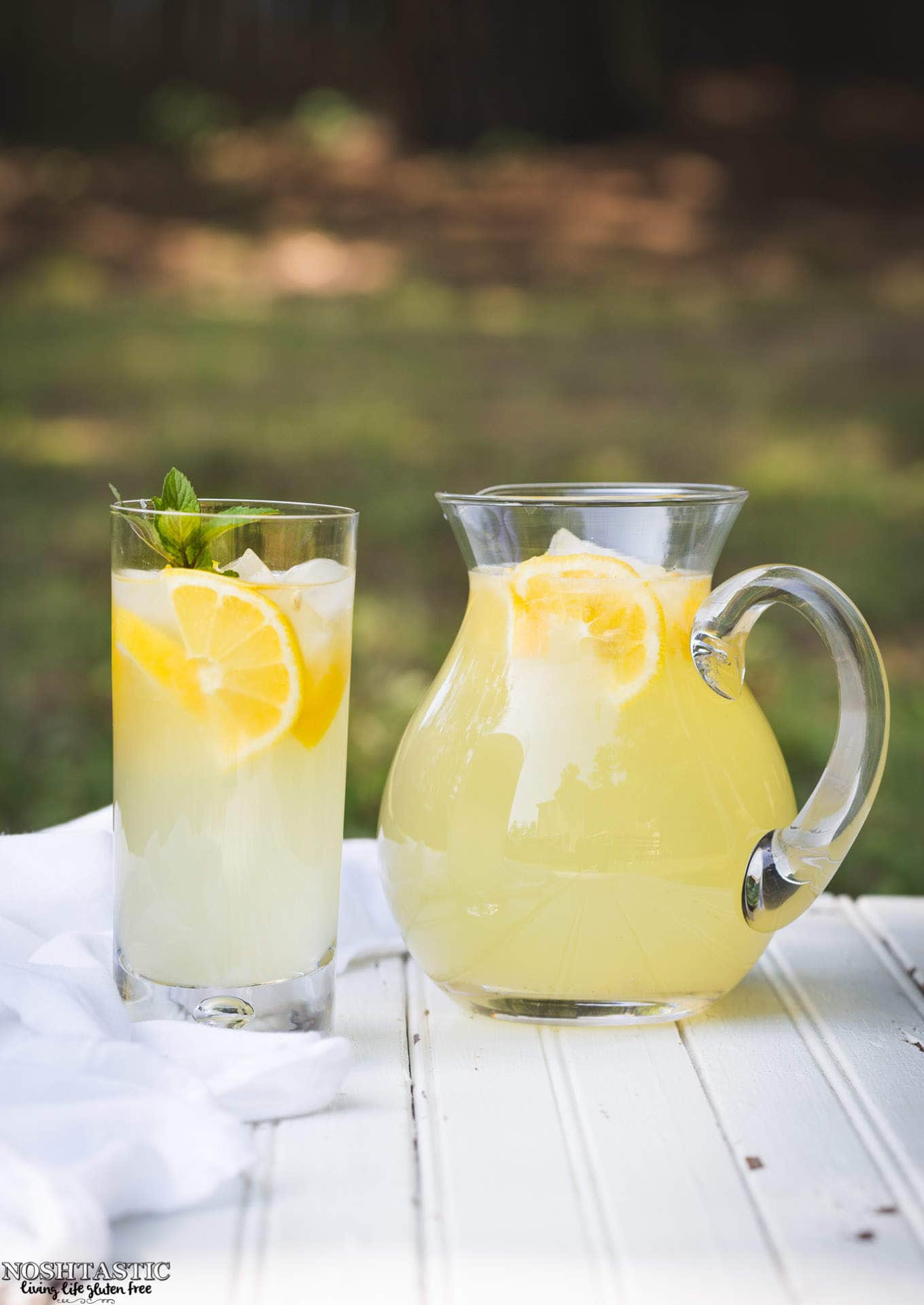 Storing Fresh Lemonade
You will need to store it in the fridge if you are making it ahead of time, and of course it's best served chilled
And if you really, really, can't be bothered to squeeze lemons by hand you could compromise and use bottled lemon juice which is still better than the off the shelf variety, but nothing beats using freshly squeezed lemons!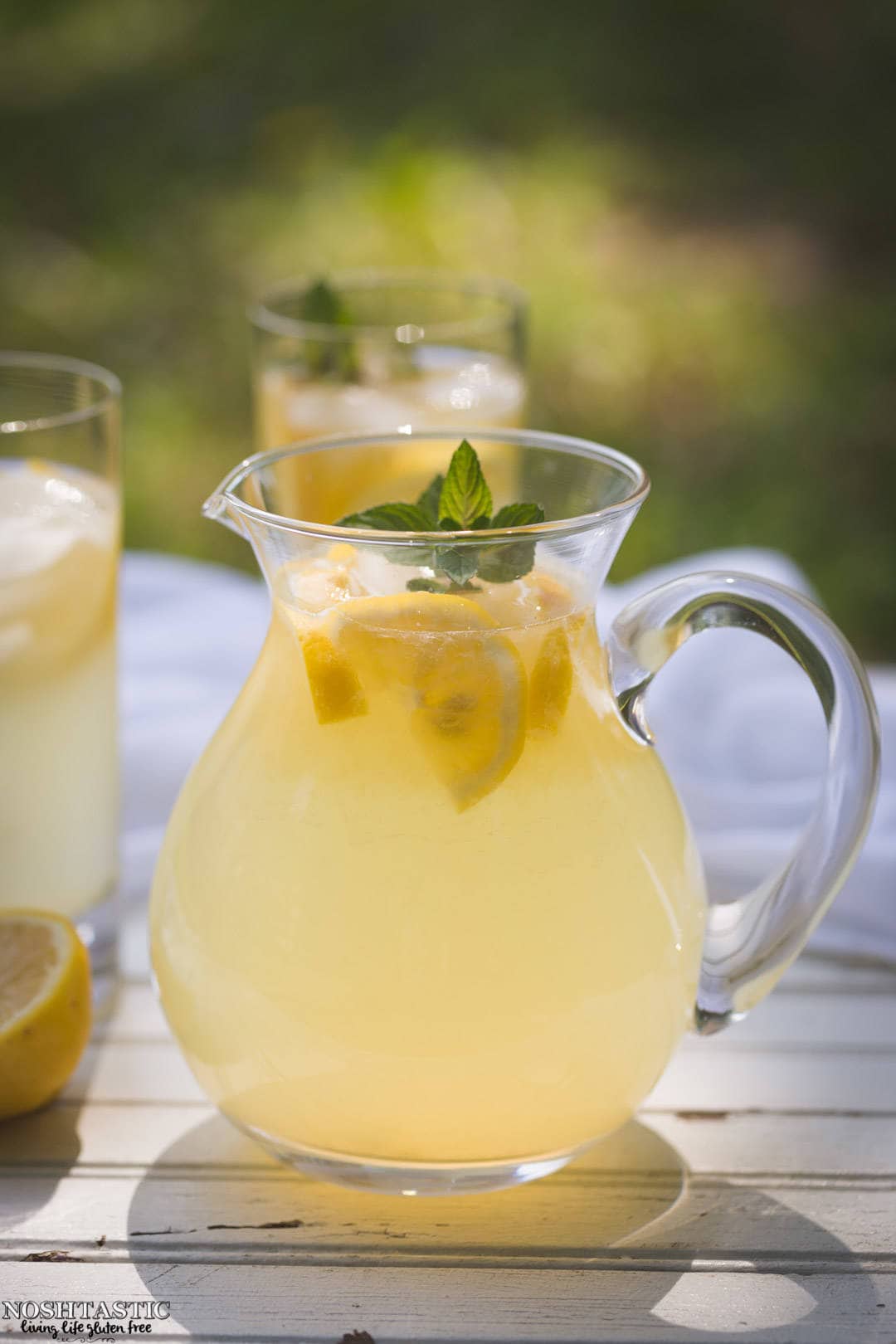 MORE OF MY RECIPES YOU'LL ENJOY!!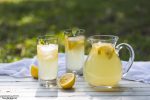 Fresh Squeezed Lemonade Recipe
A quick and refreshing fresh squeeze lemonade recipe!
Ingredients
1.5

cups

freshly squeezed lemon juice

375mls, 7 lemons

1.5

cups

sugar

300g

2

cups

boiling water

4 - 5

cups

cold water

1 litre or more
Instructions
Please watch my short recipe video before you start! It's in the post right above the recipe card.

Add the sugar and freshly squeezed lemon juice into a heat proof jug and add the boiling water.

Stir until the sugar has dissolved.

Add four cups of cold water to dilute it, add more to water if you need to according to taste.

Serve cold.

If you enjoyed this recipe, please leave a comment!
Nutrition Facts
Fresh Squeezed Lemonade Recipe
Amount Per Serving
Calories 310
% Daily Value*
Sodium 1mg 0%
Potassium 94mg 3%
Total Carbohydrates 81g 27%
* Percent Daily Values are based on a 2000 calorie diet.