Keto Coconut Flour Tortillas are so quick and easy to make and with just a couple of ingredients you can find in most grocery stores these days, you'll be all set!
My recipe for low carb Tortillas is made with coconut flour and you don't need much to make four small tortillas, only 5tbsp for the entire batch so they are pretty cost effective too.
Because coconut flour is so high in fiber the net carbs are low for this recipe, only 2g net carbs per tortilla which is great.
If you prefer to make keto tortillas with almond flour only then we've got you covered with my recipe for low carb tortillas, it's just as easy to make but is only made with almond flour.
This post contains affiliate links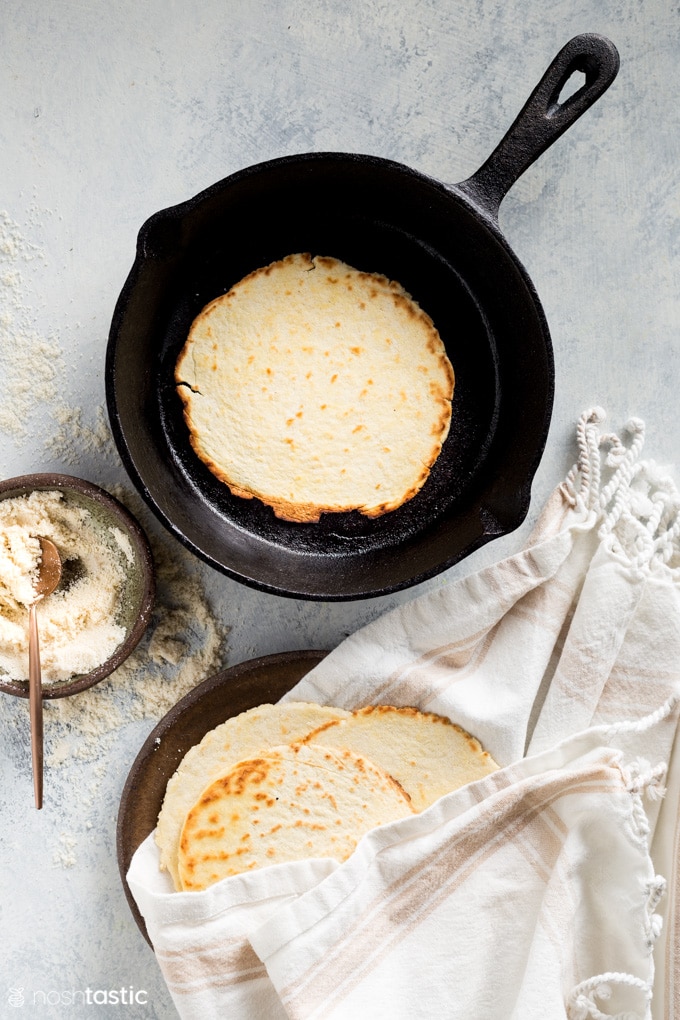 How to make Low Carb Keto Coconut Flour Tortillas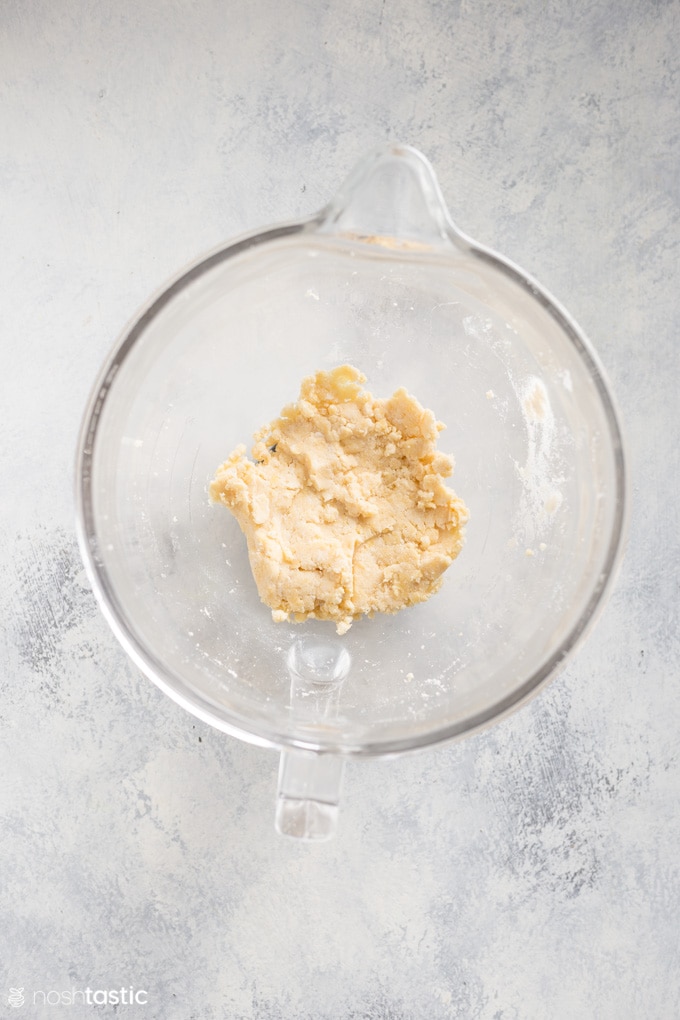 Mix the dry ingredients for the coconut flour tortillas in a bowl, then add the water and egg in another bowl and whisk until the egg and water are mixed, then combine the whole lot. The amount of water needed may vary depending on the brand of coconut flour used.
As you can see, I used a tortilla press to make these keto tortillas, it's quick and so much easier than using a rolling pin so I highly recommend you get one if you can. Mine is made from cast iron and I've had it for years.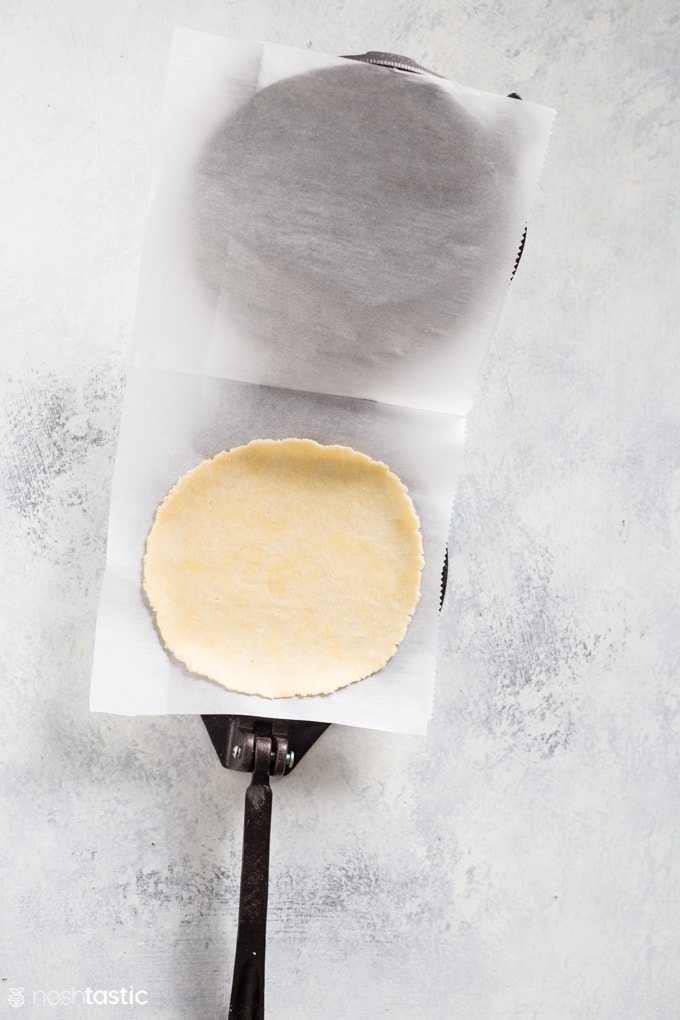 I pressed my Keto Coconut Flour Tortilla between two pieces of parchment so it doesn't stick to the tortilla press. Then I cooked the tortilla in a well seasoned cast iron skillet which makes them easy to turn and they don't stick to the pan.
More Low Carb Recipes
Keto Low Carb Tuscan Chicken | Homemade Taco Seasoning | Low Carb Blueberry Cake | Keto Low Carb Chili | Low Carb Pumpkin Waffles | Low Carb Keto Bread | Low Carb Pumpkin Soup | Low Carb Waffles | Keto Brownies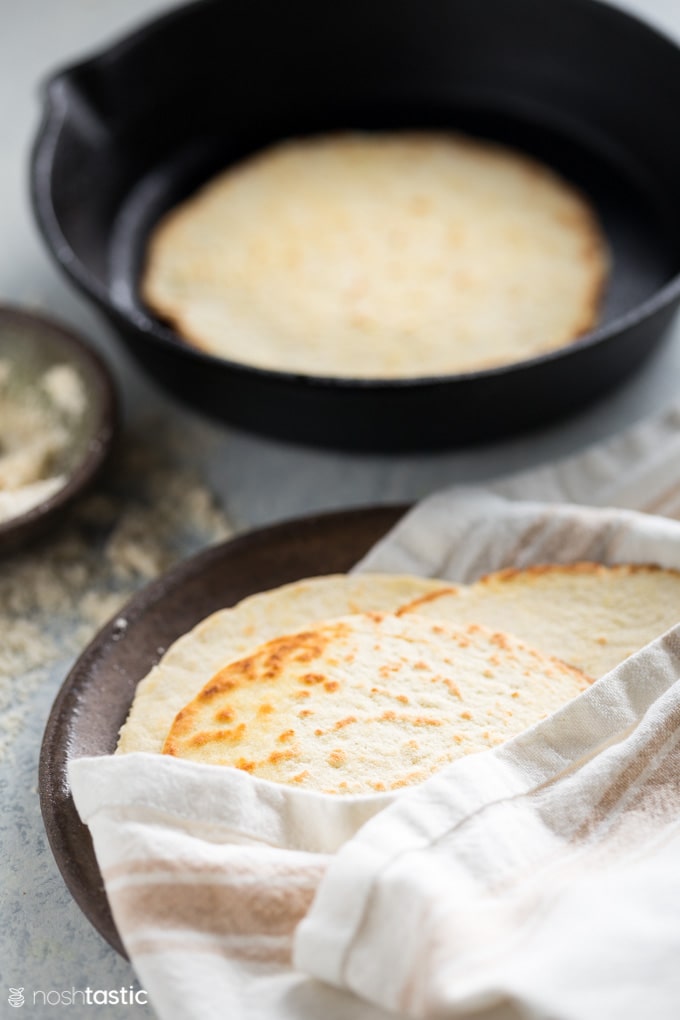 Low Carb Keto Coconut Flour Tortillas
Easy Low Carb and Keto Coconut Flour Tortillas recipe that you can make and cook in less than twenty minutes.
Prep Time: 10 minutes
Cook Time: 8 minutes
Total Time: 18 minutes
Total Carbs: 5 g
Net Carbs: 2 g
Protein: 2 g
Servings: 4 tortillas
Instructions
Whisk the coconut flour, baking powder, xanthan gum, and salt together in a mixing bowl.

Beat the egg and add only 1tbsp water, then add to the flour and mix until the dough comes together.

Let it sit for about two or three minutes to absorb all the moisture, and then if you need to add 1 more tbsp water to the dough. Or if it's too sticky, add a little more coconut flour.

Cut the dough into four equal pieces.

Put each tortilla on parchment paper and place cling wrap over the top of it to stop the rolling pin sticking, and then roll out, or I recommend you use a tortilla press for the most even tortillas.

Cook each tortilla for 45 seconds to 1 minute per side until it puffs up and bubbles appear.
Recipe Notes
2g net carbs per tortilla, makes four small tortillas
the absorbency of coconut flour can vary easy time, so you may need to slightly adjust the amount of water added.
Nutrition Facts
Low Carb Keto Coconut Flour Tortillas
Amount Per Serving
Calories 54 Calories from Fat 18
% Daily Value*
Fat 2g3%
Saturated Fat 1g6%
Cholesterol 40mg13%
Sodium 191mg8%
Potassium 78mg2%
Carbohydrates 5g2%
Fiber 3g13%
Protein 2g4%
Vitamin A 60IU1%
Calcium 33mg3%
Iron 0.5mg3%
* Percent Daily Values are based on a 2000 calorie diet.
Nutritional information on Noshtastic is provided as a courtesy and is approximate only. We cannot guarantee the accuracy of the nutritional information given for any recipe on this site.
Course: Side Dish
Cuisine: Mexican