Absolutely gorgeous Duchess Potatoes that are unbelievably easy to make and make a fantastic looking side dish!
A classic French side dish, my duchess potatoes recipe is very easy to make but looks and tastes great.
We usually serve them at Thanksgiving as they are a real crowd pleaser, but they are great any time of the year.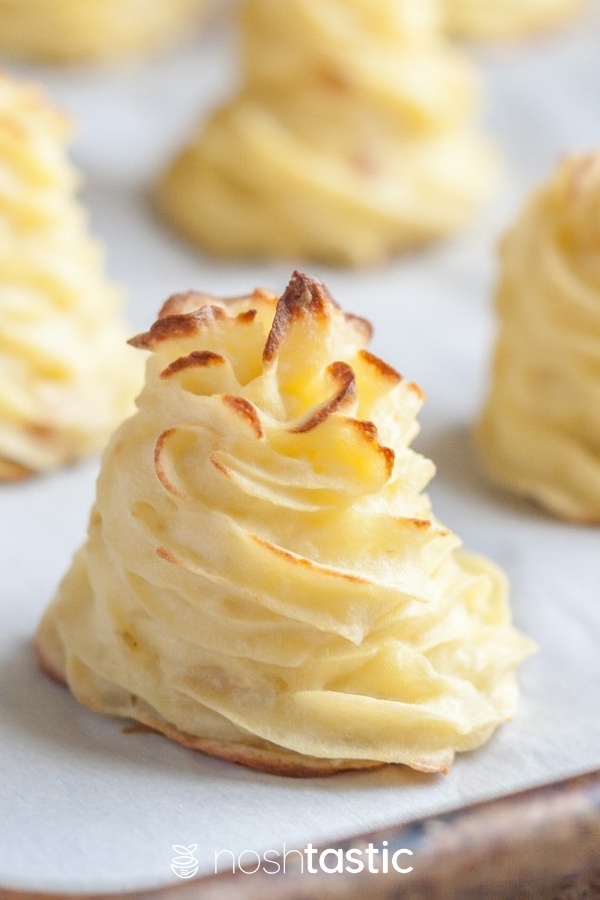 Tips for Making Duchess Potatoes
You can boil the potatoes ahead of time, and mash them, this will save you some time when you want to actually pipe and bake them.
If you peel the potatoes ahead but are not cooking them right away you'll need to submerge them in a pot or bowl of cold water or they will start to brown after a while if they are left out.
If you're cooking for someone who is dairy free you can use a dairy free butter substitute such as Earth Balance, or Pure Margarine if you are in the UK.
Don't be tempted to over mash or puree the mashed potatoes for your duchess potatoes otherwise you'll end up with sticky gluey potatoes. If you have a potato ricer you can use that, but it's not essential.
On the other hand, if you have too many big lumps in your mashed potatoes you'll find it very hard to pipe them properly as the lumps will get stuck in the piping bag tip.
I use a large  piping bag fitted with a wide star tip such as a 1M tip is what I prefer. If you do not have a piping bag you could try adding the potatoes to a ziplock type bag and cut the corner off and try piping it out of that, but it won't look nearly as good.
This post contains Amazon affiliate links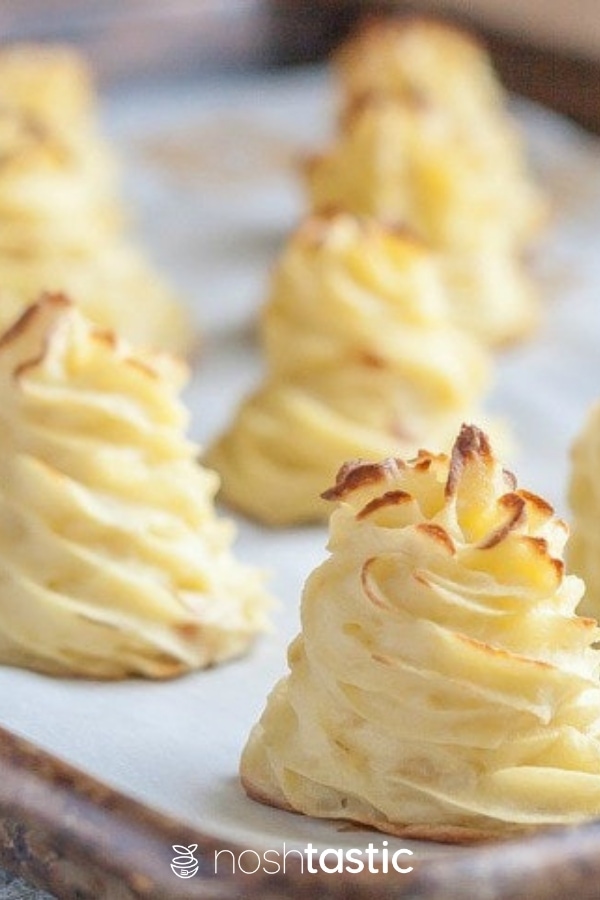 More Gluten Free Holiday Recipes
You don't need to miss out this Thanksgiving with my easy Paleo Green Bean Casserole, your whole family will love it!
Traditional green bean casserole it's such an iconic part of most people's Thanksgiving tables but it's not been on mine for years because it's not even close to being gluten-free, far less Paleo.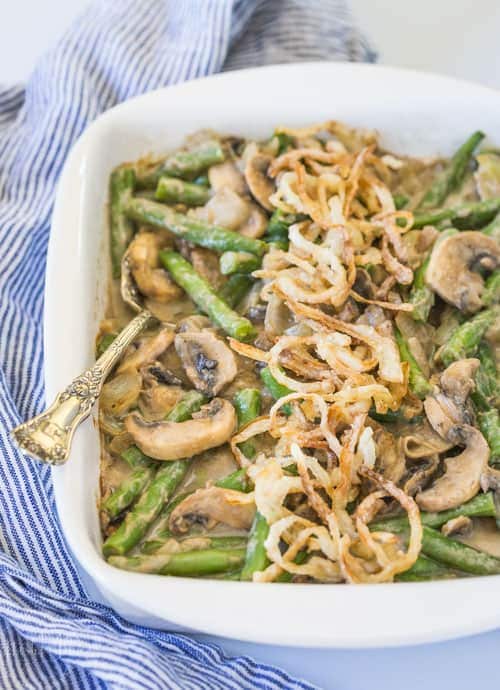 Paleo Thanksgiving Turkey with Herb Rub is the perfect addition to your Thanksgiving table and very simple to create.
It will make a wonderful centerpiece to on your Thanksgiving table and it not only tastes great, it looks good too!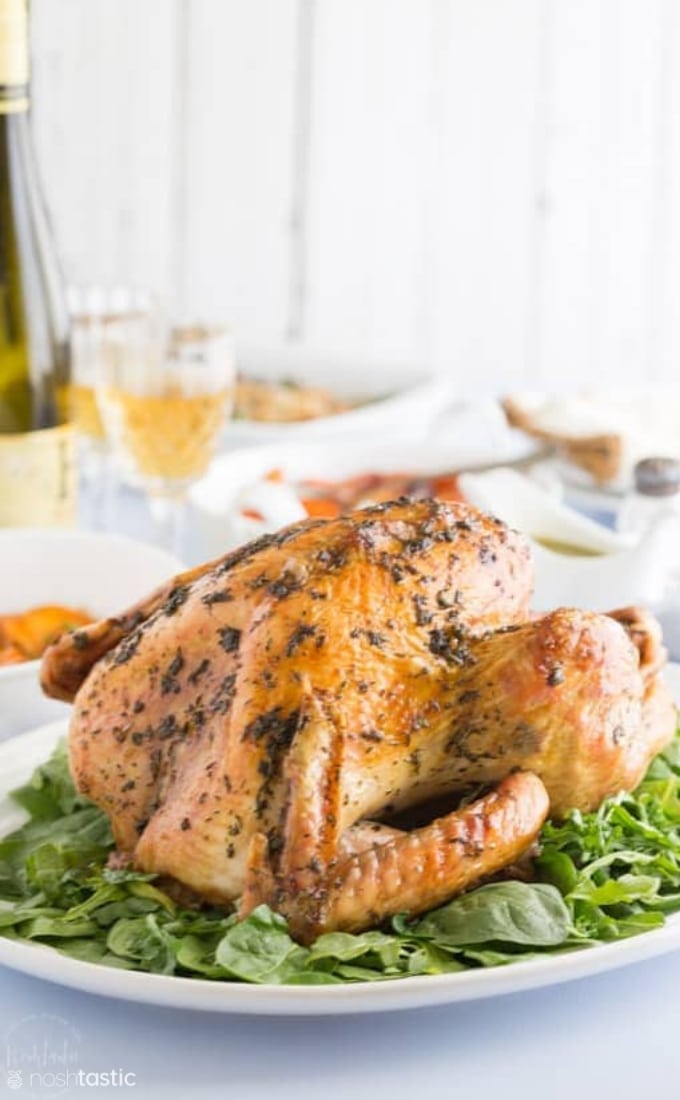 Quick and easy Paleo glazed carrots made with honey, olive oil and fresh thyme.
You can cook them on the stovetop or bake them in the oven!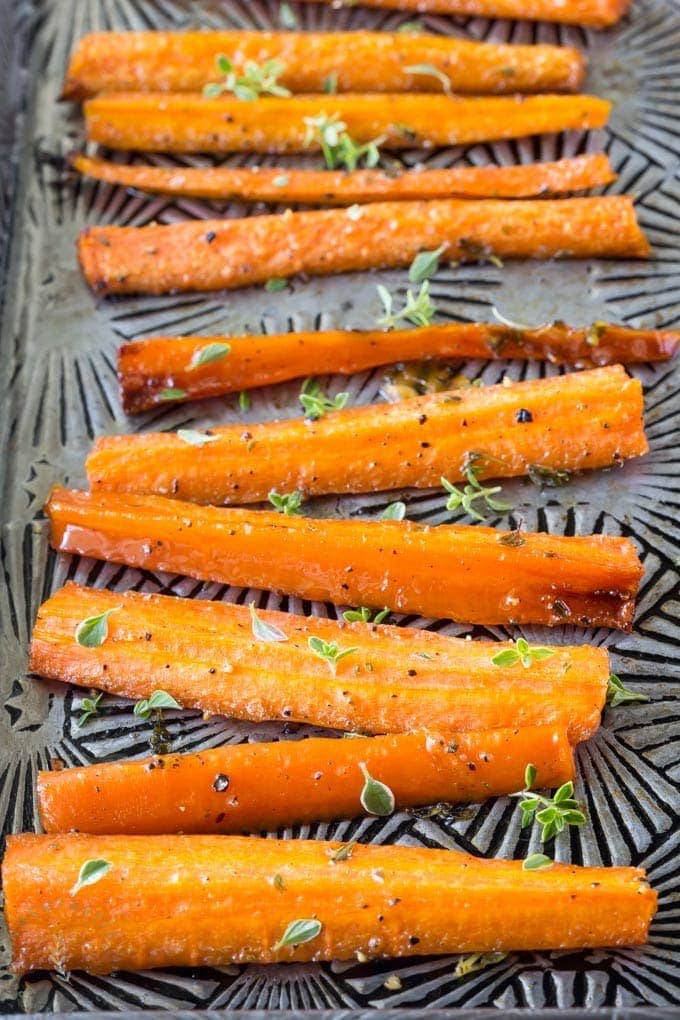 My Hot Apple Cider Recipe is very easy to make from scratch on the stove in a matter of minutes, or you can add the apple cider, cinnamon, cloves, ginger, oranges and lemon to your crockpot or slow cooker and let it simmer in for a few hours!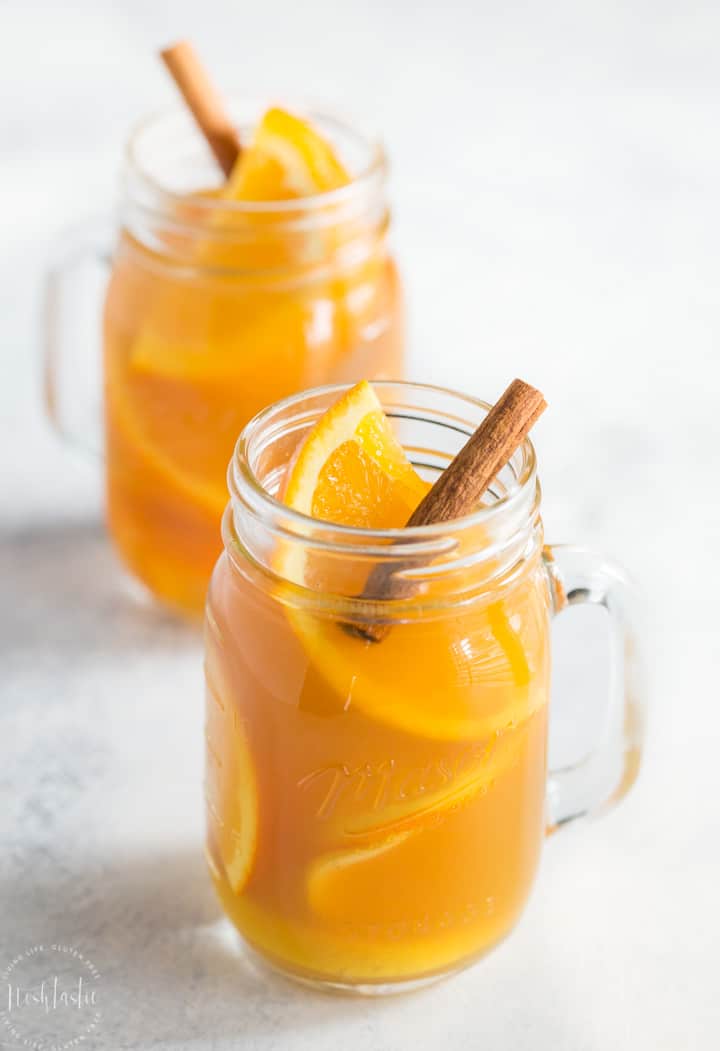 You can make these ADORABLE, cute,mini gingerbread house mug toppers!
I've had these mini gingerbread house cookie cutters since last year and this was the first time I've used them, I think they turned out really well, don't you?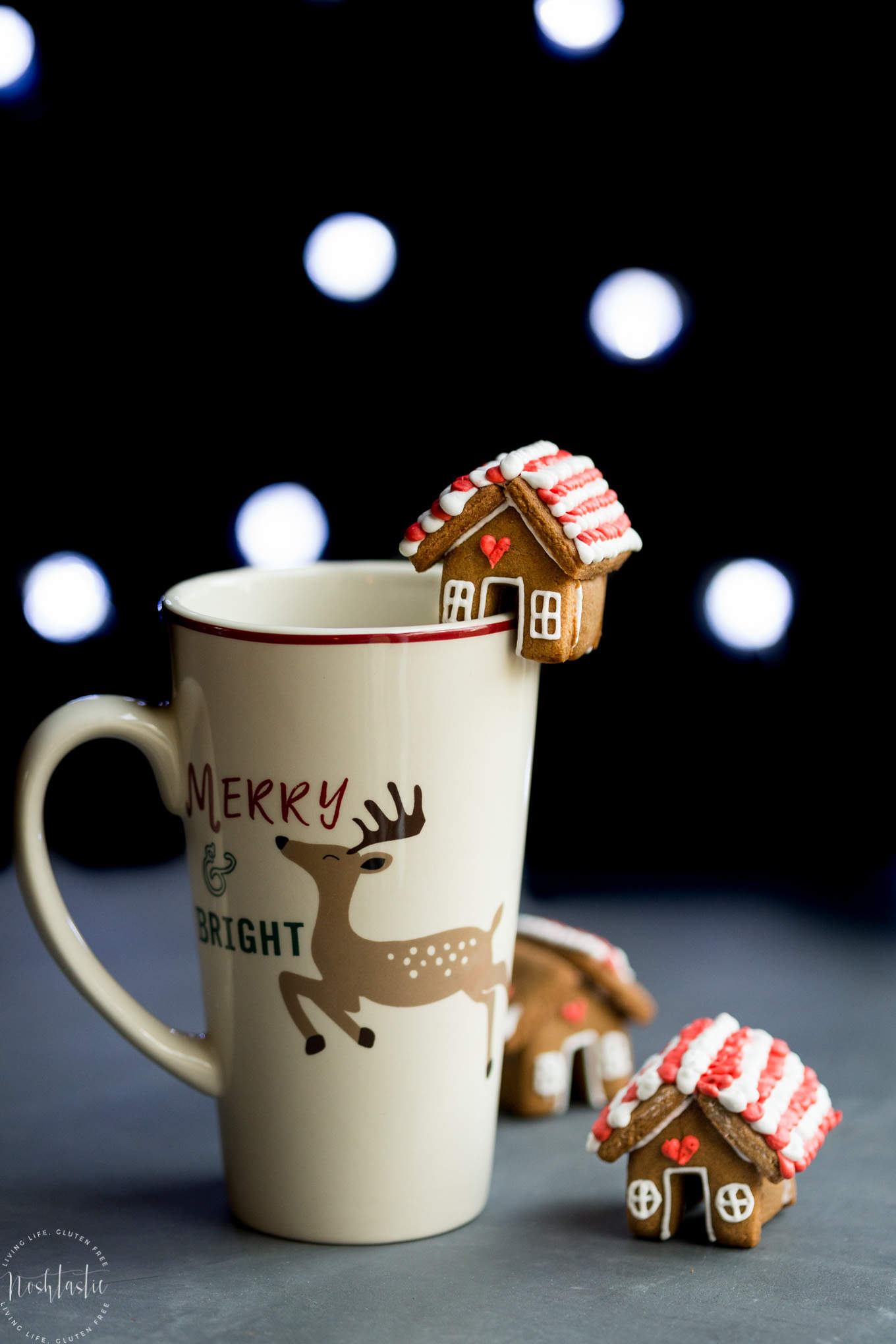 Simply gorgeous Gluten Free Stained Glass Cookies. You can can make these with your kids, they are SO easy!
We used Jolly Rancher candies for the stained glass window part.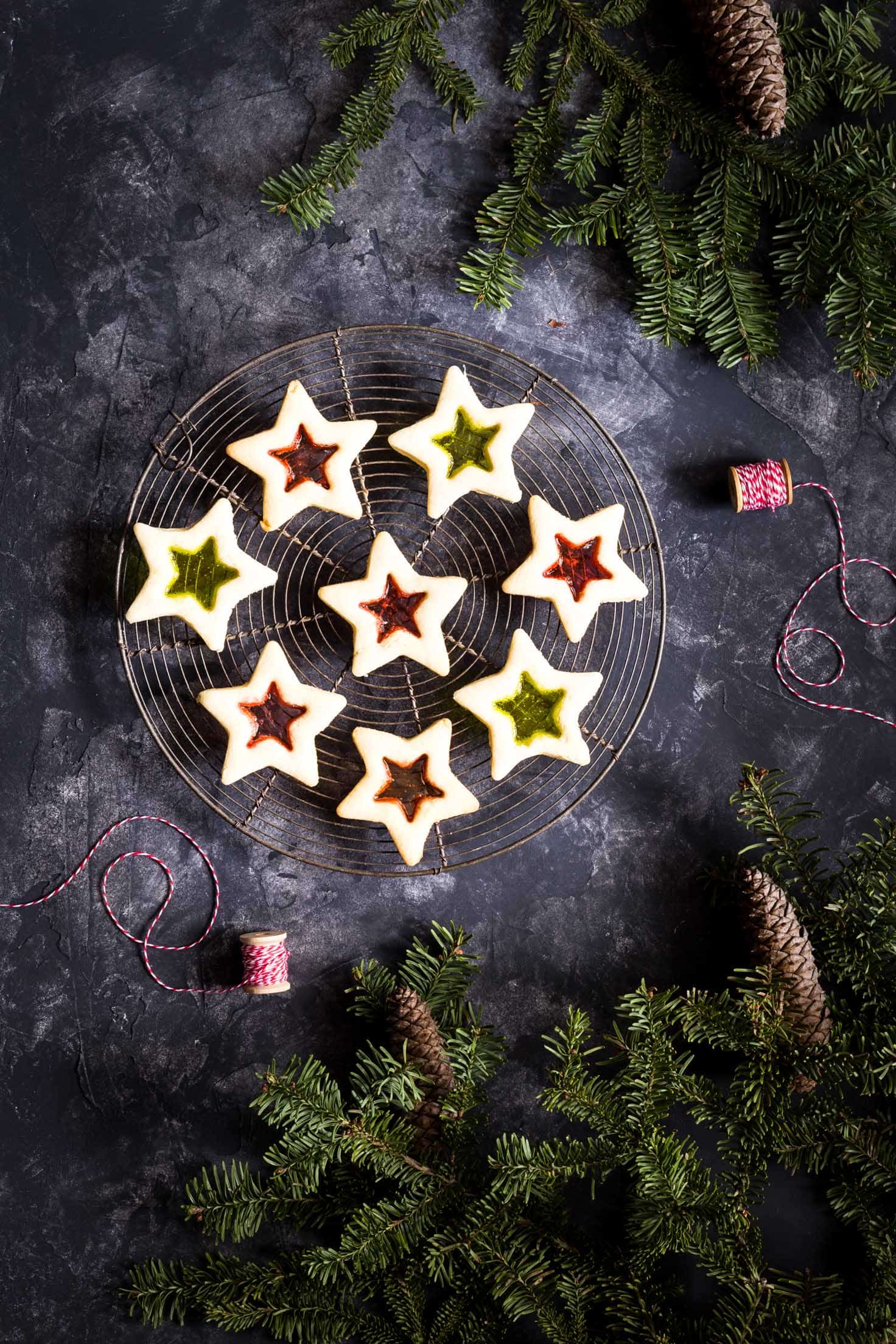 Kitchen Items needed to make Duchess Potatoes
Large Pan – If you want to serve this to a crowd (this amount only serves four) then you'll need a large enough pot to boil the potato
Piping Bag – I prefer to buy re-usable washable piping bags but if that's not your thing you can always buy disposable bags.
1M Piping Tip – this is the 1M tip that I like to use to pipe Duchess Potatoes, but you can use any large wide tip shape you prefer.
Potato Masher – you'll need a basic potato masher to get all the lumps out.
Potato Ricer – this is not essential but a potato ricer is a really fun tool and it will provide the smoothest mashed potatoes ever.
Sheet Pan – You'll need a half sheet pan to pipe the potatoes onto, I also line mine with parchment to prevent them sticking and for easy clean up.
PIN THIS RECIPE TO YOUR SIDE DISHES BOARD!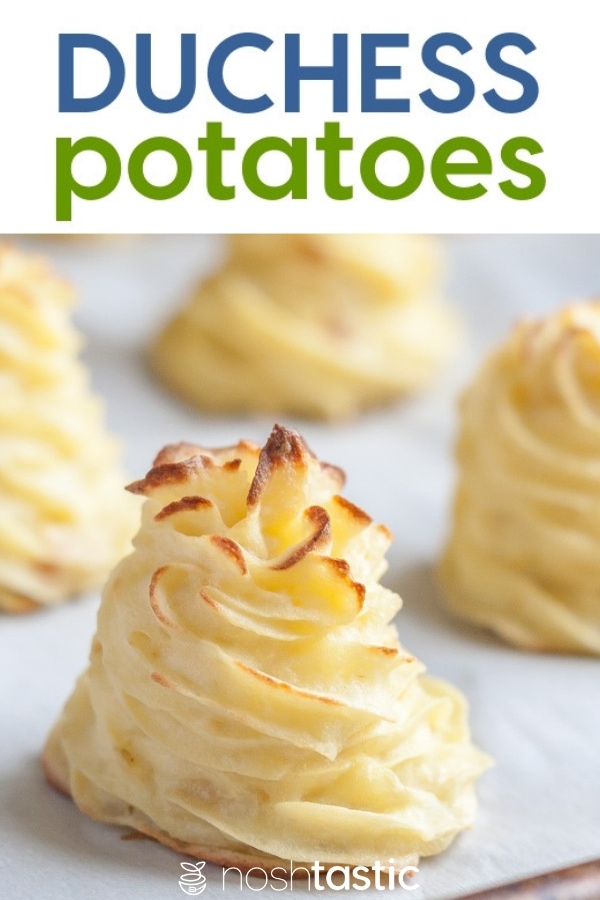 Duchess Potatoes
Pretty, piped, Duchess Potatoes! easy but fancy baked mashed potatoes. They are Gluten Free, vegetarian and whole30.
Prep Time: 30 minutes
Cook Time: 20 minutes
Total Time: 50 minutes
Total Carbs: 27 g
Protein: 5 g
Servings: 4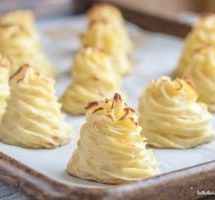 Ingredients
8 medium potatoes , peeled and chopped
1 tbsp butter, or omit if preferred , or dairy free margarine (but not for paleo/w30)
3 egg yolks
salt and pepper to taste
Instructions
Preheat your oven to 200C/400F

Line a sheet pan with parchment paper.

Boil the potatoes in water for about 20 minutes or until they are soft, but not over cooked and mushy.

Once they are cooked drain well, add in the egg yolks, butter and a little salt and pepper.

Mash until they are smooth and soft, but don't overdo it or they will get sticky and glue like.

Add the mashed potatoes to a

piping bag

fitted with a wide star tip, a

1M tip

is what I use. If you do not have a piping bag you could try adding the potatoes to a ziplock type bag and cut the corner off and try piping it out of that.

Pipe onto the parchment lined

sheet pan

to make small swirly shapes.

Bake in the oven for about 20 minutes until they turn a little brown on the edges.
Nutrition Facts
Duchess Potatoes
Amount Per Serving
Calories 187 Calories from Fat 54
% Daily Value*
Total Fat 6g 9%
Saturated Fat 3g 15%
Cholesterol 154mg 51%
Sodium 62mg 3%
Potassium 788mg 23%
Total Carbohydrates 27g 9%
Dietary Fiber 2g 8%
Sugars 2g
Protein 5g 10%
Vitamin A 5.7%
Vitamin C 17.7%
Calcium 3.4%
Iron 8.9%
* Percent Daily Values are based on a 2000 calorie diet.
Nutritional information on Noshtastic is provided as a courtesy and is approximate only. We cannot guarantee the accuracy of the nutritional information given for any recipe on this site.