These fun little Sausage and Pineapple Appetizer Bites are easy to make in a hurry and would make a great appetizer for your next party!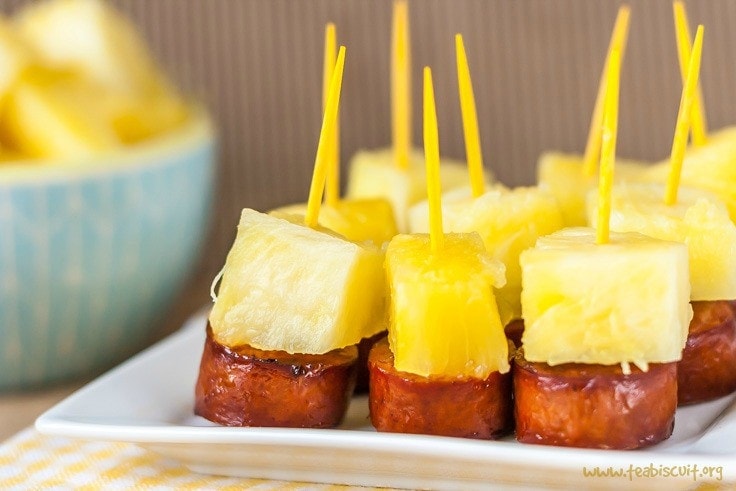 Sausage and Pineapple Appetizer
You know what I love about America?
Your Holidays.
Americans just love Holidays and leave us Brits in the shade with your front door wreaths, beautiful table decor, and delicious party food. Except for Christmas, I think the Brits win Christmas because we have Mince Pies, Christmas crackers, and the Queen's speech.
Just before Christmas, I was preparing to host some people at our home and asked my Facebook friends for some gluten free party food ideas and recipes.
Well, I should have been more specific and said dairy free too because I think I got twenty or more tasty sounding suggestions, but they all contained cheese which is a big no-no for me.
More of My Easy Recipes!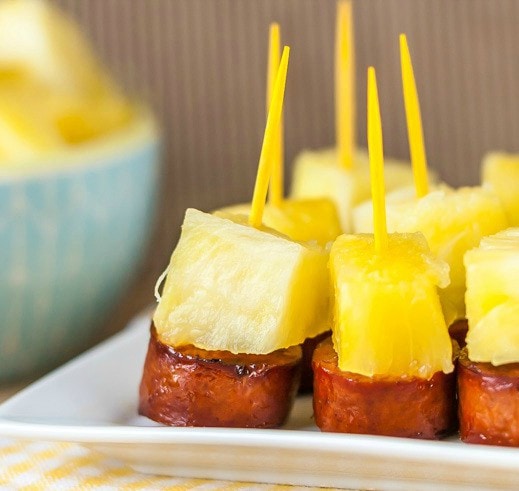 I've not been able to tolerate any significant quantity of dairy since I became gluten free several years ago. Some Celiacs who can't tolerate dairy after they are diagnosed are able to eat it again without any issues, perhaps after a year or two once their gut has healed enough, but so far that's not happened for me.
So I was left scratching my head wondering what on earth I could come up with apart from hummus, salsa, guacamole and chicken wings!
We did have sticky chicken wings actually and they were very good, but we also had some little appetizers that were very similar to my sausage and pineapple party bites.
There's really not much to this recipe, it's super simple and it may be a stretch to even call it a recipe! You just cook the sausage pieces until they are browned on each side and serve with pineapple pieces pinned on top, then eat!
Looking for a dip to add to your appetizer table? This crack dip from What the Fork Blog looks tremendous!
MORE OF MY FAVORITE EASY RECIPES!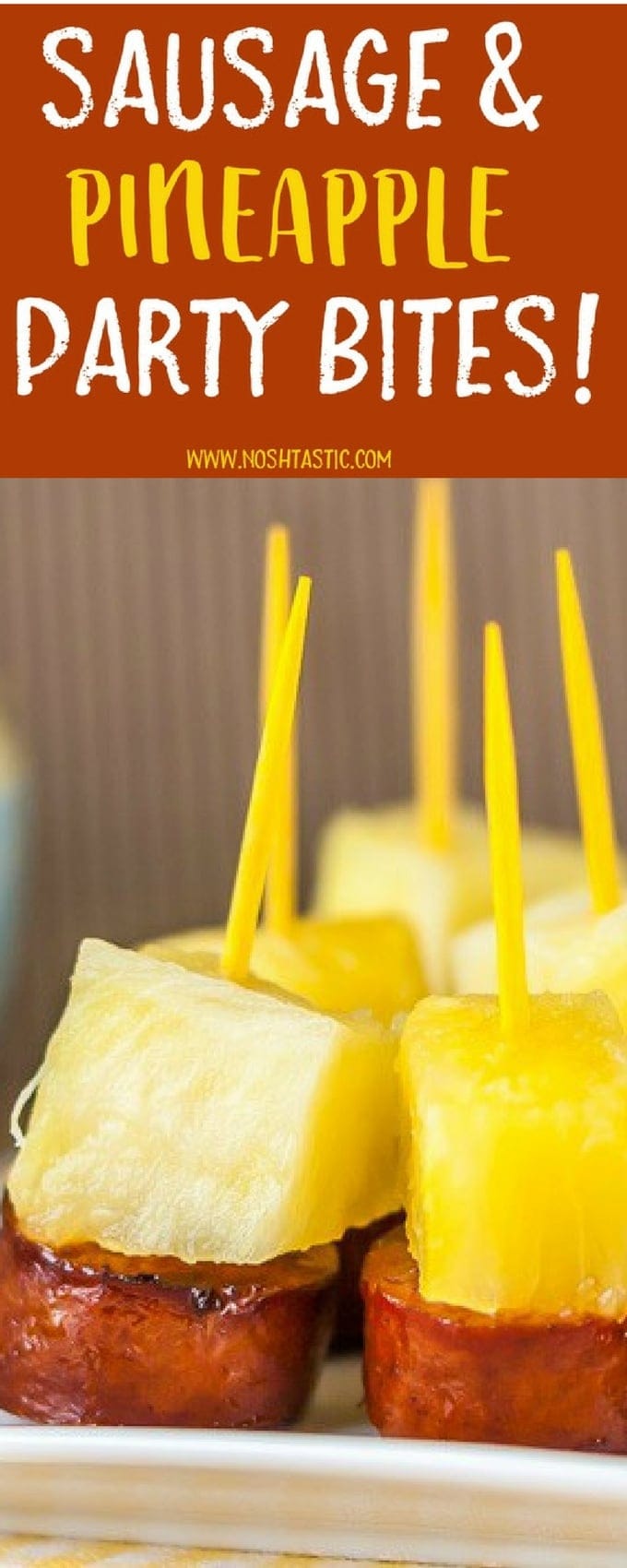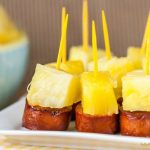 Sausage and Pineapple Party Bites
Ingredients
1

pack of gluten free pork sausages

(such as Kielbasa), already cooked

fresh pineapple chunks

toothpicks or party picks
Instructions
Cut the sausage into generous inch sized slices and gently fry in a little oil on both sides until brown.

Place the cooked pieces onto some kitchen paper towels to absorb excess fat.

cut your pineapple chunks into bite sized (about an inch) pieces and place one piece each of pineapple on top of one piece each of sausage and stick it with a toothpick.

They can be served at room temperature.