These fun little Sausage and Pineapple Appetizer Bites are easy to make in a hurry and would make a great appetizer for your next party!
This is not a complicated recipe, and it doesn't take hours to make in fact my Sausage and Pineapple Appetizer bites are the easiest thing ever to make.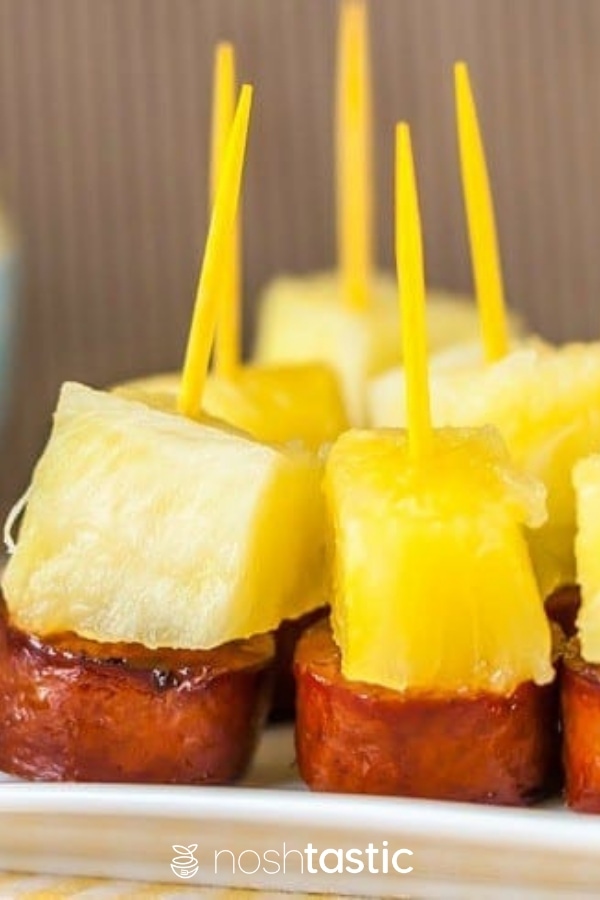 Sausage and Pineapple Appetizer
You know what I love about America?
Your Holidays.
Americans just love Holidays and leave us Brits in the shade with your front door wreaths, beautiful table decor, and delicious party food. Except for Christmas, I think the Brits win Christmas because we have Mince Pies, Christmas crackers, and the Queen's speech.
Just before Christmas, I was preparing to host some people at our home and asked my Facebook friends for some gluten free party food ideas and recipes.
Well, I should have been more specific and said dairy free too because I think I got twenty or more tasty sounding suggestions, but they all contained cheese which is a big no-no for me, though my family loves cheese (and I've included some cheesy appetizers further down in the post for you cheese fans)
We did have sticky chicken wings actually and they were very good, but we also had some little appetizers that were very similar to my sausage and pineapple party bites.
There's really not much to this recipe, it's super simple and it may be a stretch to even call it a recipe!
You just cook the sausage pieces until they are browned on each side and serve with pineapple pieces pinned on top, then eat!
Looking for a dip to add to your appetizer table? This crack dip from What the Fork Blog looks tremendous!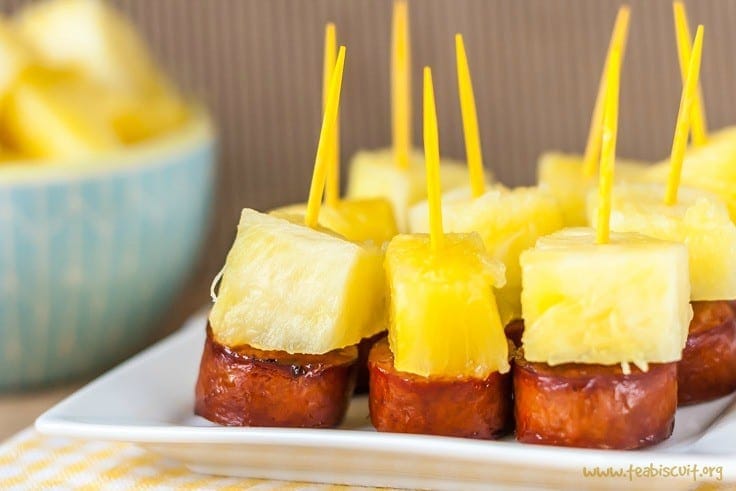 More Easy Appetizer Recipes!
This is the BEST Crispy Coconut Shrimp, It's so much better than Outback!
If you want to learn how to make coconut shrimp then look no further!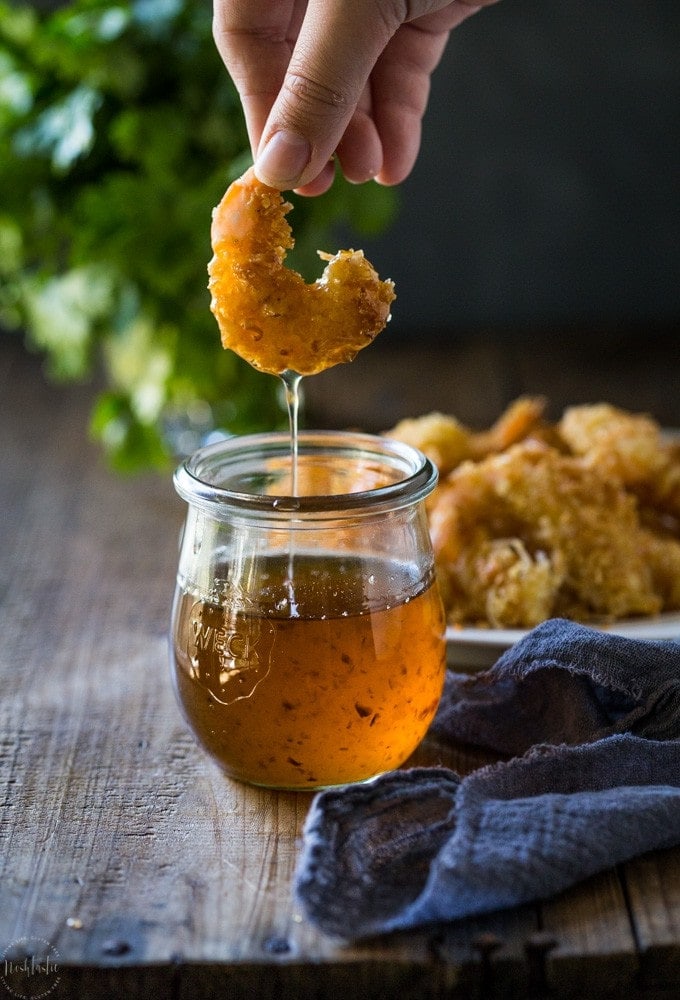 Crab stuffed mushrooms – you can't go wrong with these little beauties, they have a wonderfully cheesy filling that's chock full of flavor and includes garlic, cream cheese, chives, crab, parsley and yet more cheese in the form of cheddar and parmesan!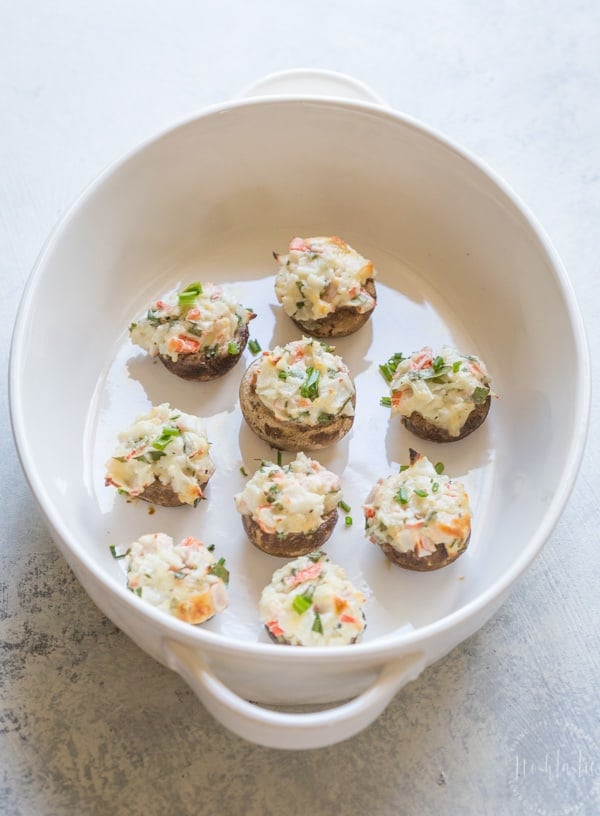 This is a smooth and velvety Restaurant Style White Queso Dip that will rival your favorite restaurants Mexican White Cheese Dips!
It's made with American cheese and a few well chosen spices and it's melted to perfection!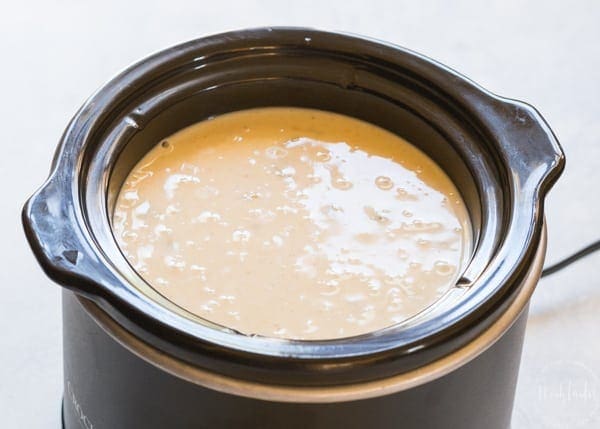 Easy Cheesy Gluten Free Stuffed Mushrooms with Bacon and crunchy Panko breadcrumbs and with a dairy free option!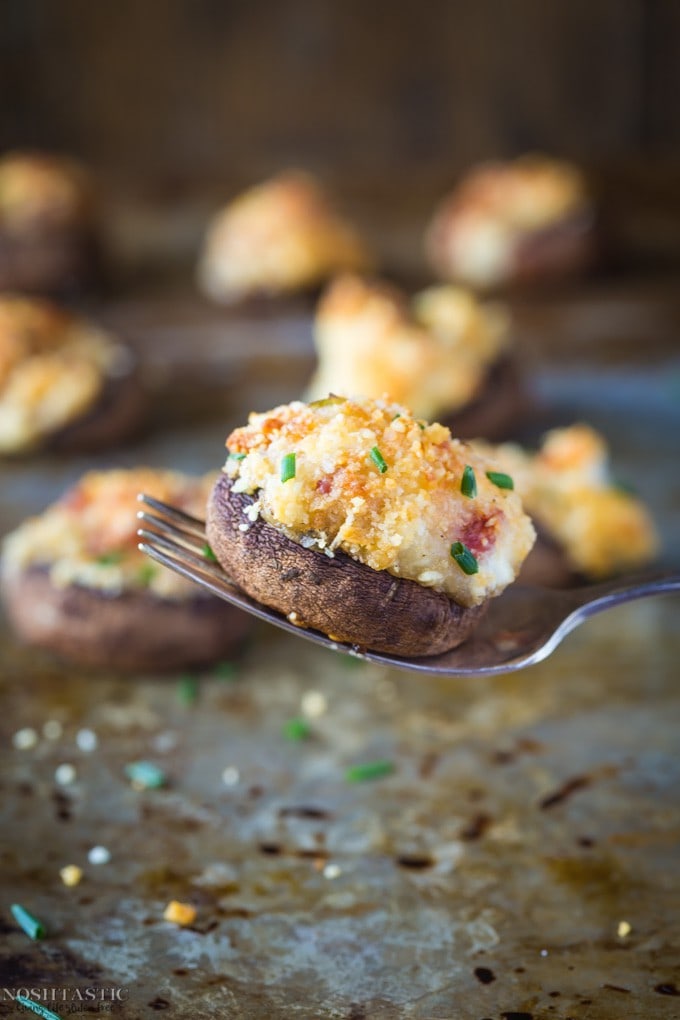 PIN THIS RECIPE TO YOUR APPETIZERS BOARD!
Sausage and Pineapple Party Bites
These fun little Sausage and Pineapple Appetizer Bites are easy to make in a hurry and would make a great appetizer for your next party!
Prep Time: 20 minutes
Cook Time: 12 minutes
Total Time: 32 minutes
Total Carbs: 3 g
Servings: 20 pieces
Ingredients
1 pack of gluten free pork sausages , (such as Kielbasa), already cooked
fresh pineapple chunks
toothpicks or party picks
Instructions
Cut the sausage into generous inch sized slices and gently fry in a little oil on both sides until brown.

Place the cooked pieces onto some kitchen paper towels to absorb excess fat.

cut your pineapple chunks into bite sized (about an inch) pieces and place one piece each of pineapple on top of one piece each of sausage and stick it with a toothpick.

They can be served at room temperature.
Nutrition Facts
Sausage and Pineapple Party Bites
Amount Per Serving
Calories 12
% Daily Value*
Potassium 24mg 1%
Total Carbohydrates 3g 1%
Sugars 2g
Vitamin A 0.2%
Vitamin C 2.3%
Calcium 0.3%
Iron 0.3%
* Percent Daily Values are based on a 2000 calorie diet.
Nutritional information on Noshtastic is provided as a courtesy and is approximate only. We cannot guarantee the accuracy of the nutritional information given for any recipe on this site.
Course: Appetizer
Cuisine: American