It's very easy to make my Paleo Pie Crust! it's an almond flour pie crust that's perfect for sweet paleo pies, savory paleo pies, or quiches if you omit the sugar.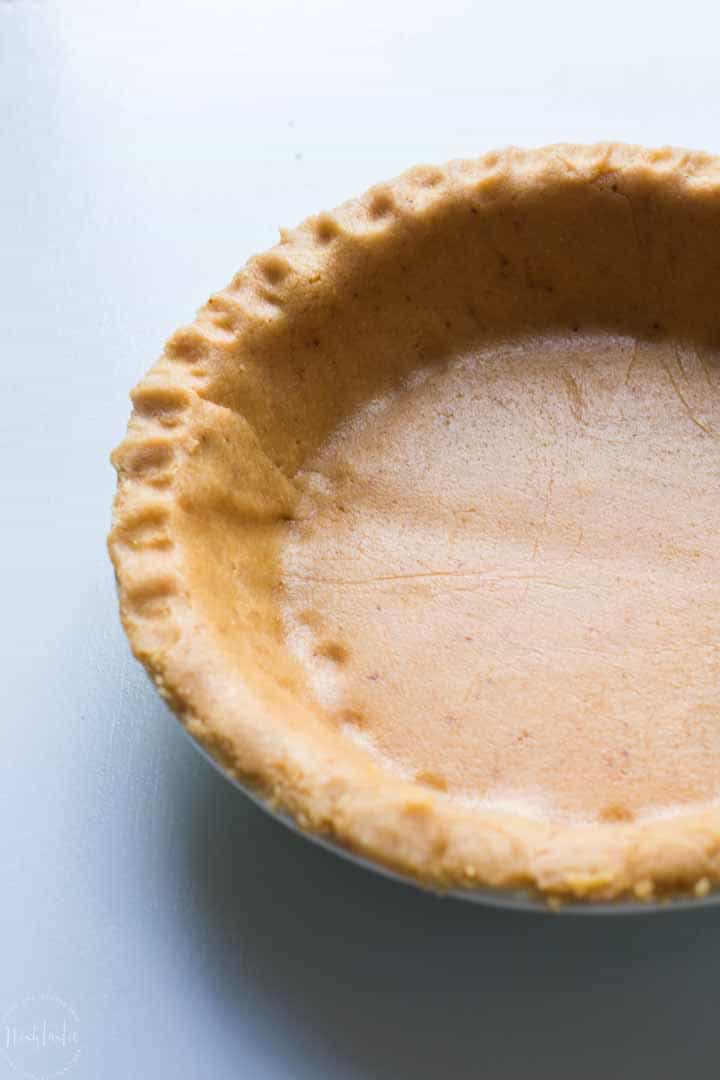 Ingredients You Need for Paleo Pie Crust
The full recipe with detailed ingredients list, directions, and printable recipe card is at the end of the post.
I have tested this recipe multiple times so I hope you'll like it! I wanted to make sure it worked really well each time I made it, and that it actually tasted good. I didn't want a pie crust that was simply 'good for Paleo', I wanted one that anyone would love to eat, Paleo or not!
I prefer to cook with Almond Flour over coconut flour where I can, so that's what I've worked with this time. I realize that everyone has Paleo flours they prefer to work with so I've listed some of the common substitutions further down the post for you.
Here's the list of Ingredients I use for my Paleo Pie Crust, you can get most of them on Amazon via the links:
This post contains affiliate links
How to Make Paleo Pie Crust
I've tested my Paleo Pie crust several times and finally got it the way I like it which is soft, flaky, and easy to roll out. Here are a few simple tips so that you get a pie crust you'll love! You'll find the full printable recipe card at the end of the post.
Please don't substitute any recipe ingredients without first reading the substitutions list below, it will hopefully help you if there are ingredients you need to swap out.
Measure the Almond Flour into a bowl or large measuring jug.
Now add the Tapioca Starch, Coconut Sugar, Baking Soda, Coconut Oil, and Eggs to the bowl.
Mix the dough well together until it's fully combined. It may be very soft at this stage, this is totally normal!
Wrap the dough in cling wrap and put it in the fridge to firm up enough so that you can roll it out, this will probably take about 1-2hrs.
You can keep it overnight if you intend to bake it the next day. There is enough dough to fit in a 9 inch pie pan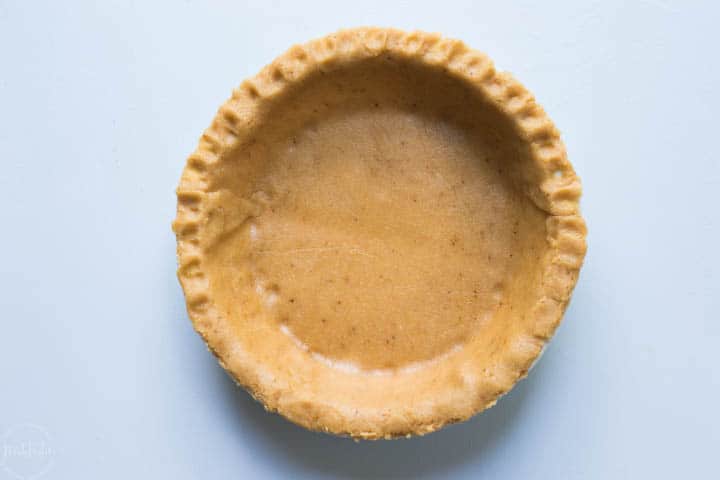 Recipe Ingredient Substitutions
I know that may of you will have substitutions that you might want to make so I've addressed the most common ones here. With that said, I have not tested the recipe with any of the substitutions, the flours are the ones most likely to alter the outcome of the recipe.
Almond Flour – for this recipe you *may* be able to substitute for a similar nut flour like cashew in the same quantities, but I have not tested the recipe with it. You cannot substitute coconut flour in the same amounts for this recipe, it's not really interchangeable with almond flour so you would be better to look for a recipe that's been made and tested with coconut flour if that's what you prefer to work with.
Tapioca Starch – You could try using arrowroot in the same quantities instead, I have not tested it with arrowroot.
Coconut Oil – You can use olive oil or organic palm shortening instead. I have not tried it with butter but I think that would work.
Coconut Sugar – regular sugar will work here, but then of course it would not be Paleo. You can try using honey or maple syrup instead but the taste will be a little different. I would try a little less honey than sugar, perhaps a half cup, but again I've not tested it with honey.
More Paleo Recipes you'll Love!
You must try my easy Paleo Pumpkin Pie recipe, made from scratch with this Paleo Pie Crust recipe!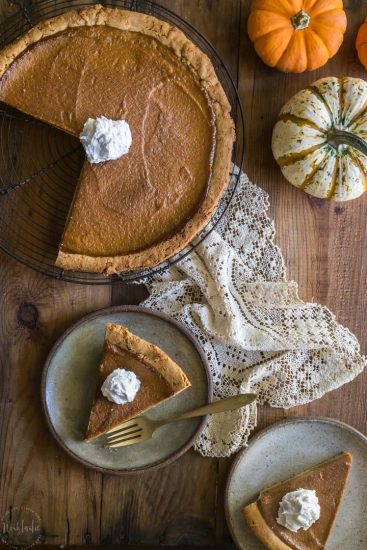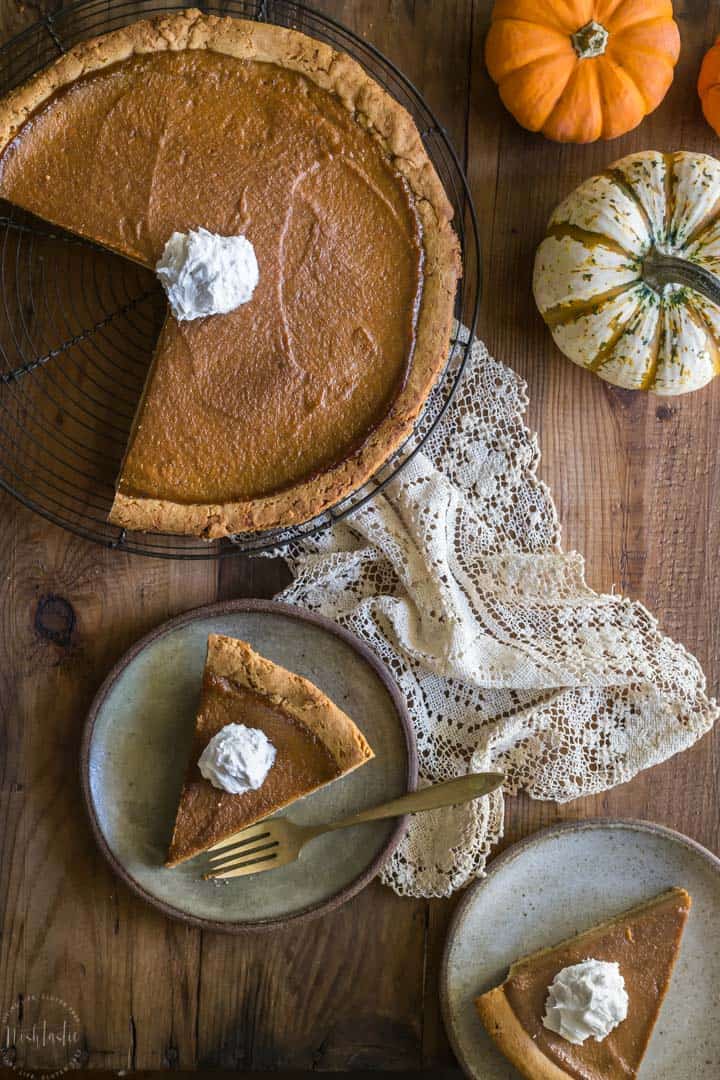 You need to try my delicious, easy, sheet pan Paleo Balsamic Chicken recipe with Roasted Potatoes, Red Onion, Tomatoes & fresh herbs! You can cook it on one pan in the oven in an hour or less!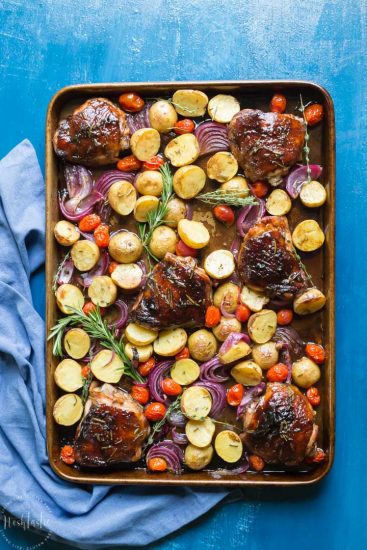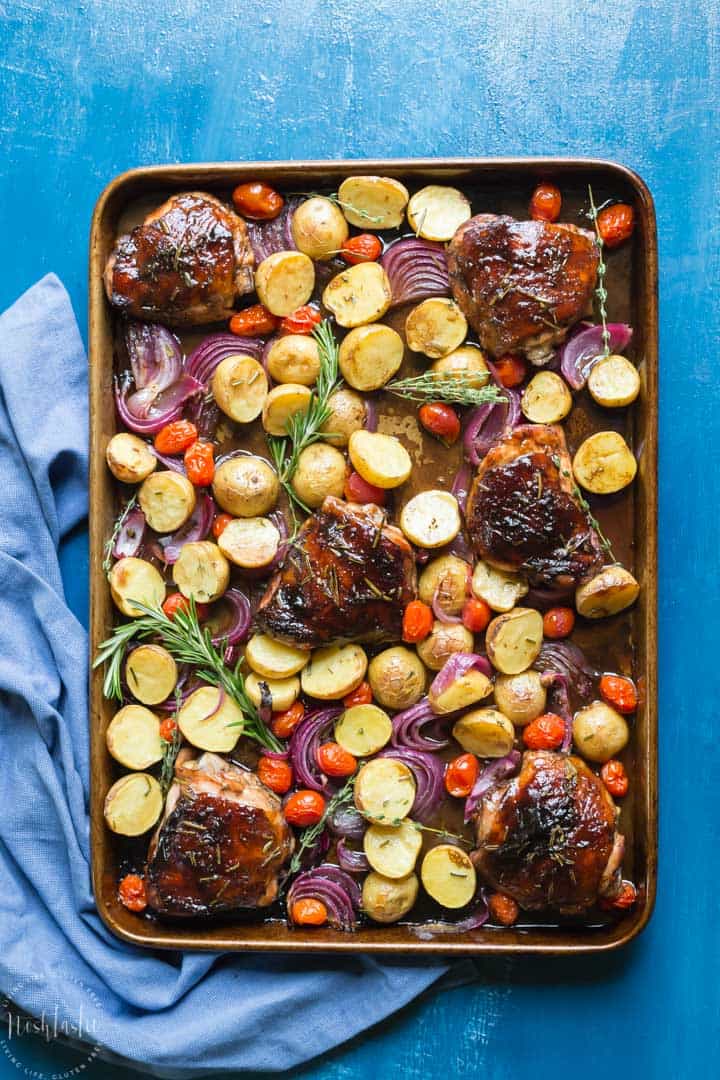 My Paleo Honey Mustard Chicken is so simple to prepare and cooks in the oven in about 45 minutes, It's a very easy weeknight dinner that your whole family will love!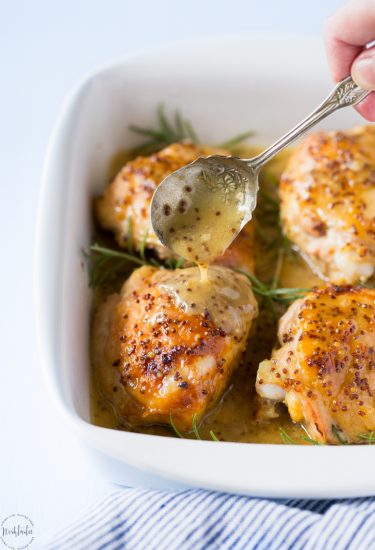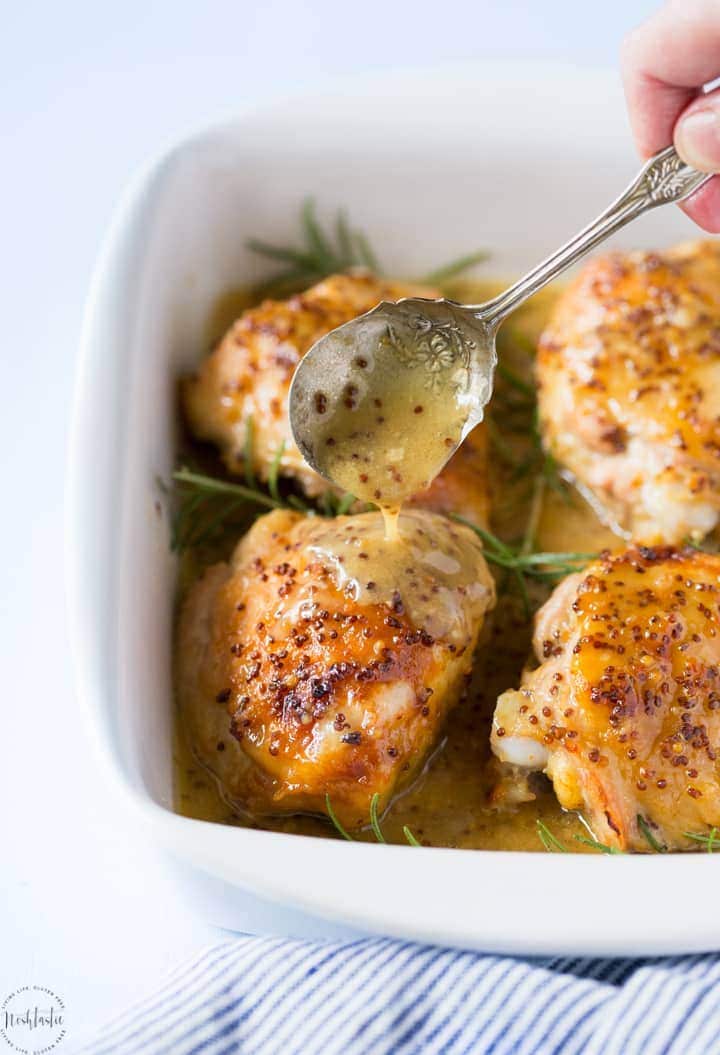 You'll love this Cilantro Lime Chicken Salad with Grilled Pineapple, it's so easy to make!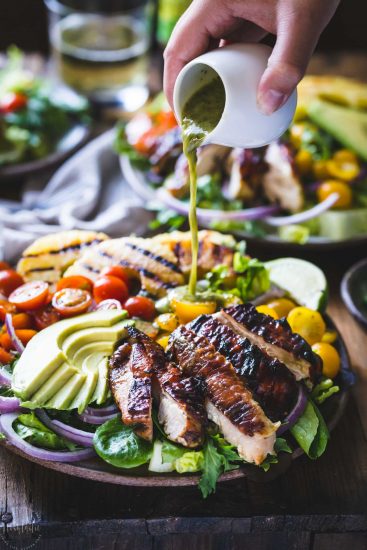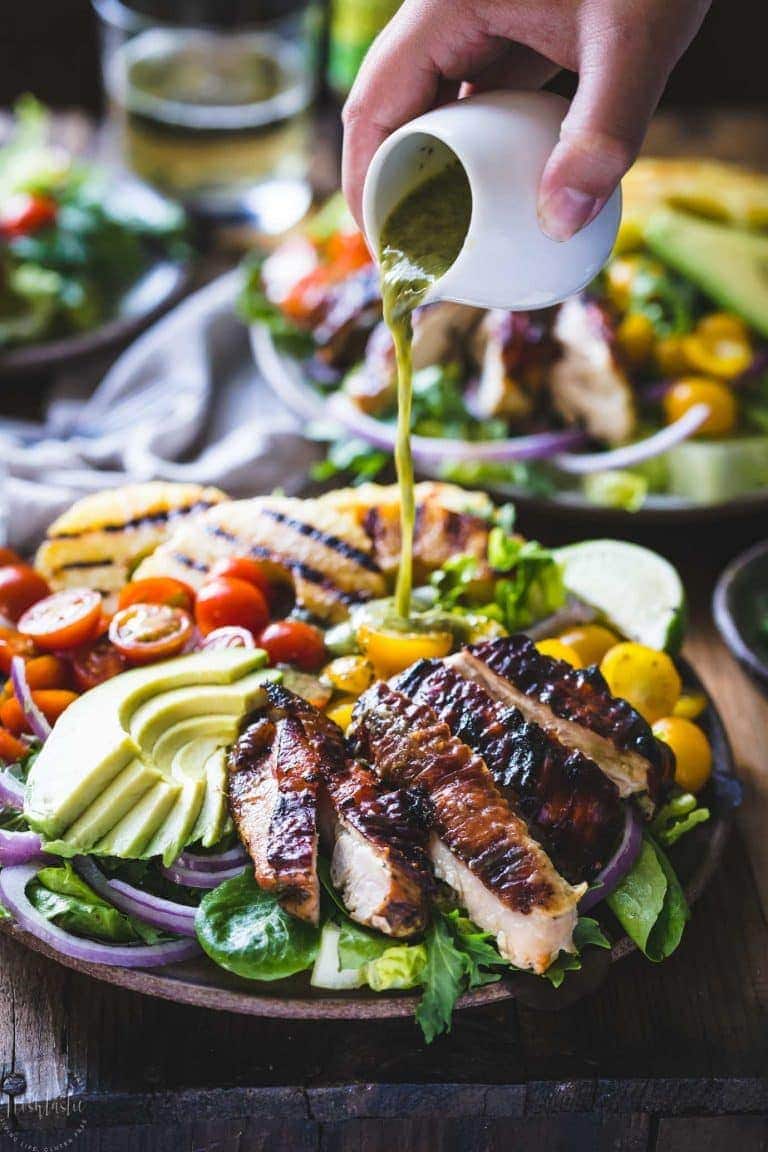 Paleo Pie Crust Recipe
It's very easy to make my Paleo Pie Crust! it's and almond flour pie crust that's perfect for sweet pies or savory pies or quiches if you omit the sugar.
Prep Time: 1 hour 15 minutes
Cook Time: 15 minutes
Total Time: 1 hour 30 minutes
Total Carbs: 36 g
Protein: 7 g
Servings: 8
Instructions
Beat the eggs in a small bowl.

In the bowl of your stand mixer add the almond flour, tapioca starch, coconut sugar, baking soda and mix well to combine.

Now add the coconut oil and eggs and mix well until it's well blended.

The pastry will likely be very soft so wrap it in cling wrap and put it in the fridge for at least an hour to harden up enough so that you can roll it out.

To roll out, I like to put it on parchment paper with cling wrap over the top as this helps prevent it sticking to the rolling pin. Please note that as the pie crust dough warms up it can become sticky and hard to work with so you need to work quickly. If it becomes too soft you'll simply need to refrigerate it again until it firms up.

Cook this for 12 minutes empty in a 350F oven.

Cook for up to 45 more minutes with pie filling of your choice after you have blind baked it.
Nutrition Facts
Paleo Pie Crust Recipe
Amount Per Serving
Calories 347 Calories from Fat 189
% Daily Value*
Fat 21g32%
Saturated Fat 7g44%
Cholesterol 40mg13%
Sodium 182mg8%
Potassium 21mg1%
Carbohydrates 36g12%
Fiber 2g8%
Sugar 4g4%
Protein 7g14%
Vitamin A 60IU1%
Calcium 65mg7%
Iron 1.6mg9%
* Percent Daily Values are based on a 2000 calorie diet.
Nutritional information on Noshtastic is provided as a courtesy and is approximate only. We cannot guarantee the accuracy of the nutritional information given for any recipe on this site.