A deliciously easy recipe for Gluten Free Brownie Cookies, you'll love them!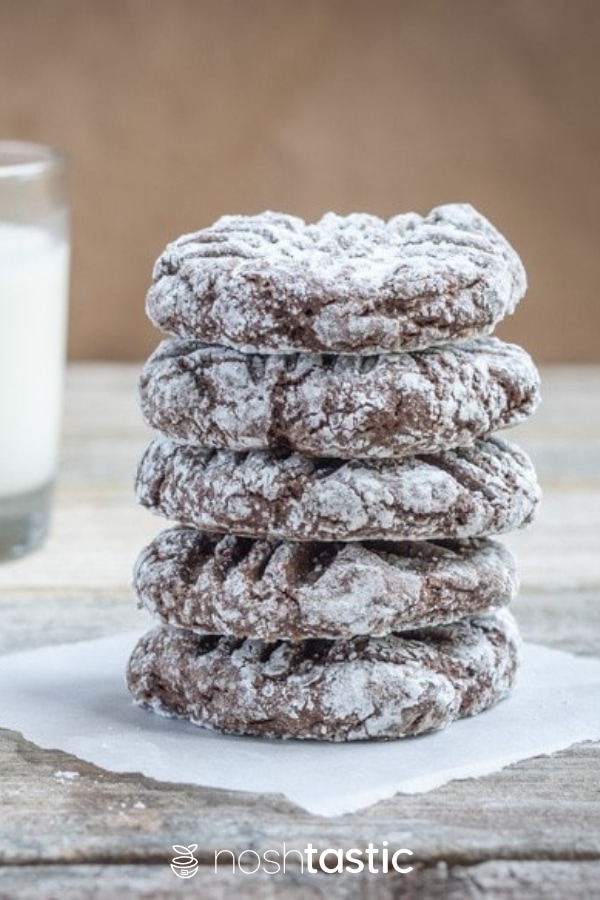 Gluten free brownie cookies
I love chocolate brownies as much as you do, but I'm not really keen on scrubbing out the pan afterwards!
My answer was to come up with a gluten free brownie cookie recipe instead. It bakes up nicely with that familiar brownie smell and the texture inside the cookie is the similar to a brownie, but no baked on crunch on your brownie pan!
I've adapted one of my own cookie recipes to make these gluten free brownie cookies, I added an extra egg and tweaked it a little to come with a mixture that will taste great and bake up really well.
It's not a complicated recipe, you simply add the ingredients to your bowl, mix it up, and then you have your cookie dough ready to cook!
How to measure gluten free flour
As always I'm including the measurements in grams and US cup measures, but you need to know that the cup measurements are approximate and are not as accurate as using a kitchen scale to weigh your ingredients.
Even if you use the same flour blend measuring it with a cup may not yield the same amount of flour each time, it really depends on how you scoop it, whether the flour has been sieved, and some other variables.
100g grams of flour is always 100g of flour no matter if you pour it or scoop it onto the scale! I've had much more consistent results baking by weight and I think you will too.
That said, some baking recipes are much more forgiving than others and will work if the flour amount is a little more or less, this gluten free brownie recipe should still yield good results even if you use cup measures.
This post may contain Amazon affiliate links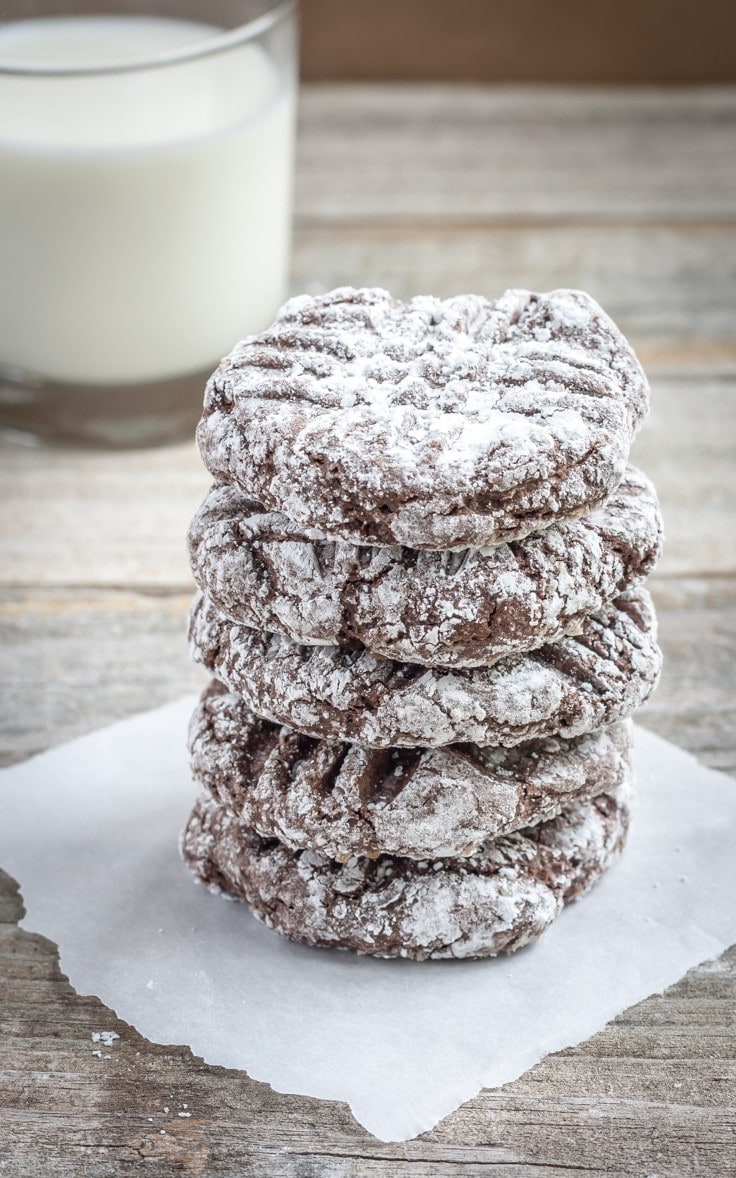 Make your own gluten free flour blend recipe
I have a recipe for my own All Purpose Gluten Free Flour blend that uses flours that I can find in my local grocery store. I have also included cup measures for that if you don't have a kitchen scale.
Making your own flour is much cheaper than buying the premixed boxes of gluten free flour and if you mix up a big batch you'll be ready to bake anytime!
I keep a variety of bags in my pantry of different flour types and keep the opened bags in the fridge or freezer as it ensures they stay fresh and the bugs can't get at them.
MORE GLUTEN FREE BAKING RECIPES!
Gluten Free Brownie Cookies
A Gluten Free Brownie Cookies, they're a perfect treat!
Prep Time: 30 minutes
Cook Time: 15 minutes
Total Time: 45 minutes
Total Carbs: 20 g
Protein: 1 g
Servings: 21
Instructions
*PLEASE READ NOTES!*

Preheat your oven to 350F.

Cream margarine and sugar together, don't overdo it as the margarine is very soft and you don't want it to become too liquid.

Then add eggs, cocoa powder flour, xanthan gum, baking powder.

Don't forget to scrape the sides and bottom of the bowl and make sure it's all incorporated well.

If the mixture is very soft cover the bowl with cling wrap and put it in the fridge for about 20 minutes to harden up a little.

Line a cookie sheet with parchment paper, then put about half a cup or so, (it doesn't need to be accurate) of powdered sugar into a bowl.

Take a generous tablespoonful of the dough and roll it into a ball, then dip on all sides in the powdered sugar.

Place it on the lined cookie sheet and flatten out with a fork, to about a 1/2 inch thick.

Bake for 13 - 15 minutes in a 350F oven.
Recipe Notes
1. I bake by weight using a digital kitchen scale as I find that gives the most consistent results, especially when baking gluten free. One cup of your gluten free flour blend may not weigh the same as my blend, all the commercially available blends have different mixes and ratios of flour in them. I've weighed cups of different blends of flour and noted that a cup of gluten free flour can vary in weight from 125g up to as much as 170g depending on how you scoop it, and what type of mix you use. You can see how this could drastically alter the outcome of a recipe.
2.I recognise that most Americans are used to the cup method which is why I also include those measurements, but they may not give you accurate results as they are approximate only. If you are a keen gluten free baker I would encourage you to invest in a digital kitchen scale.
3.I prefer to use my own homemade gluten free flour blend as it's cheaper and I get really great results.
4. If you can, avoid buying flour with gums already added. The reason for this is that you have no way of knowing how much gum is in there and that can alter the outcome of the recipe. So for example, too much gum can give you a more sticky texture in a cupcake. And though the cupcake recipe will still work, it won't be as nice as if you measured and added the gum yourself.
Nutrition Facts
Gluten Free Brownie Cookies
Amount Per Serving
Calories 128 Calories from Fat 45
% Daily Value*
Fat 5g8%
Saturated Fat 1g6%
Cholesterol 15mg5%
Sodium 85mg4%
Potassium 17mg0%
Carbohydrates 20g7%
Fiber 1g4%
Sugar 12g13%
Protein 1g2%
Vitamin A 215IU4%
Calcium 15mg2%
Iron 0.5mg3%
* Percent Daily Values are based on a 2000 calorie diet.
Nutritional information on Noshtastic is provided as a courtesy and is approximate only. We cannot guarantee the accuracy of the nutritional information given for any recipe on this site.
Course: Dessert
Cuisine: American