The BEST Homemade Blackened Seasoning recipe with easy tips for cooking with it! It's naturally gluten free, paleo, Whole30, Low Carb and Keto compliant, there is no sugar added.
How to Make Homemade Blackened Seasoning
You might be wondering, 'What is Blackening Seasoning?' Well, it's a  a super simple combination of spices that when mixed together and rubbed onto meat or fish creates a wonderful smoky, spicy flavor to the finished dish.
It originated in New Orleans and was the creation of Chef Paul Prudhomme from his K-Paul's restaurant.
Originally it was used to blacken Redfish, but now it's widely used for all sorts of fish including Salmon and shrimp, and other meats such as chicken too.
Here are the spices I use in my Homemade Blackened Seasoning recipe:
This post contains affiliate links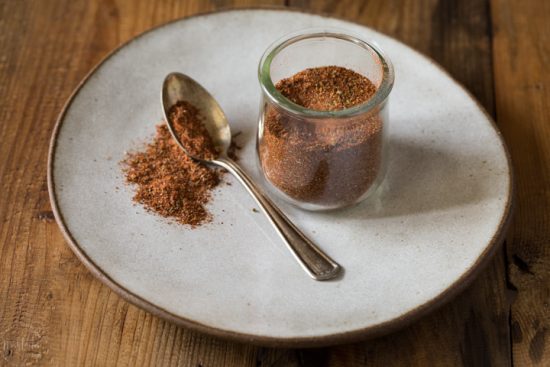 How do you Blacken Fish?
I find that the best way to make blackened fish is in a well seasoned cast iron skillet. I simply rub the spices liberally over the fish, or if it's shrimp I toss it to make sure it's well coated.
Then, I  add a couple tablespoons of oil to the skillet, then add the spice coated fish and cook on a medium heat until done. The result is a wonderful blackened crust!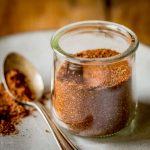 Homemade Blackened Seasoning
Instructions
Mix all blackening spice ingredients together

This blend is especially good on fish, but you can also use it on chicken, pork and other meats.
Nutrition Facts
Homemade Blackened Seasoning
Amount Per Serving
Calories 13
% Daily Value*
Sodium 294mg 12%
Potassium 76mg 2%
Total Carbohydrates 2g 1%
* Percent Daily Values are based on a 2000 calorie diet.