Fathead Pizza has been on our menu since I discovered it last year, my kids make it almost weekly as it's so easy.
The taste and texture from a basic mixture of cheese, eggs and low carb flour is mind blowing because of how closely it resembles real bread pizza dough, but minus most of the carbs of course.
If you're  wondering "what is Fathead Pizza?" then you're not alone. It's not been around that long and first burst onto the scene in 2009 via the Fat Head documentary movie where the director sets about refuting the 'lipid hypothesis' first made popular by Ancel Keys back in the 1950's.
My fathead pizza crust recipe has been tested several times both with almond flour for one version, and then coconut flour for the other version so that you have options if for whatever reason you can have one flour but not the other.
This post contains affiliate links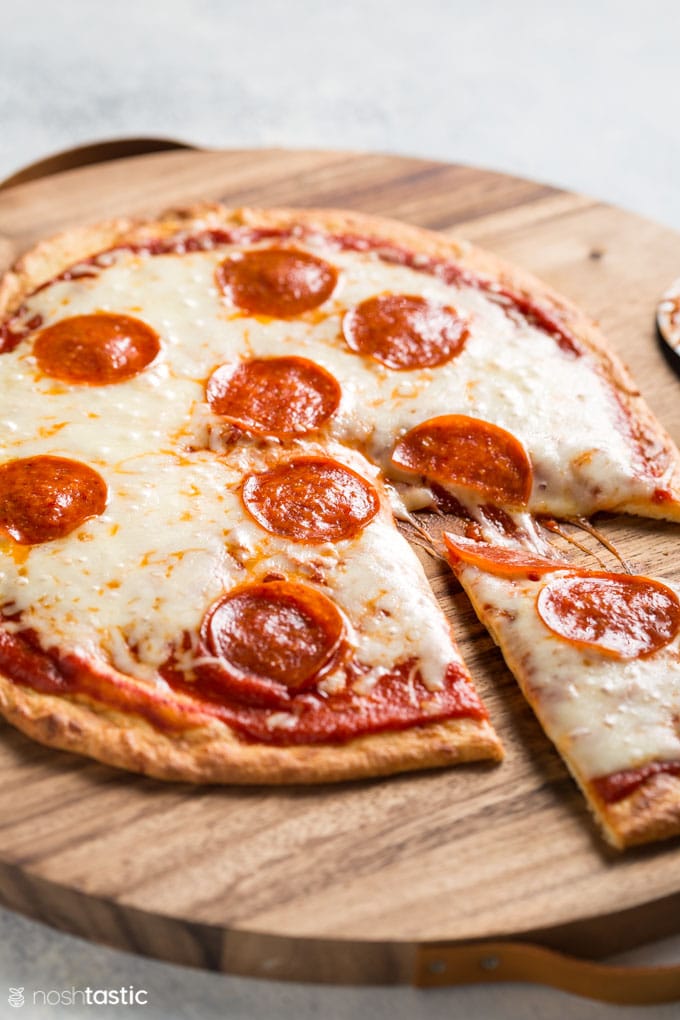 …