Quick and easy Lemon Orange Chicken with olives, make it in a hurry with minimal prep! You'll love the Citrus flavors! It's Paleo, gluten free, Whole30.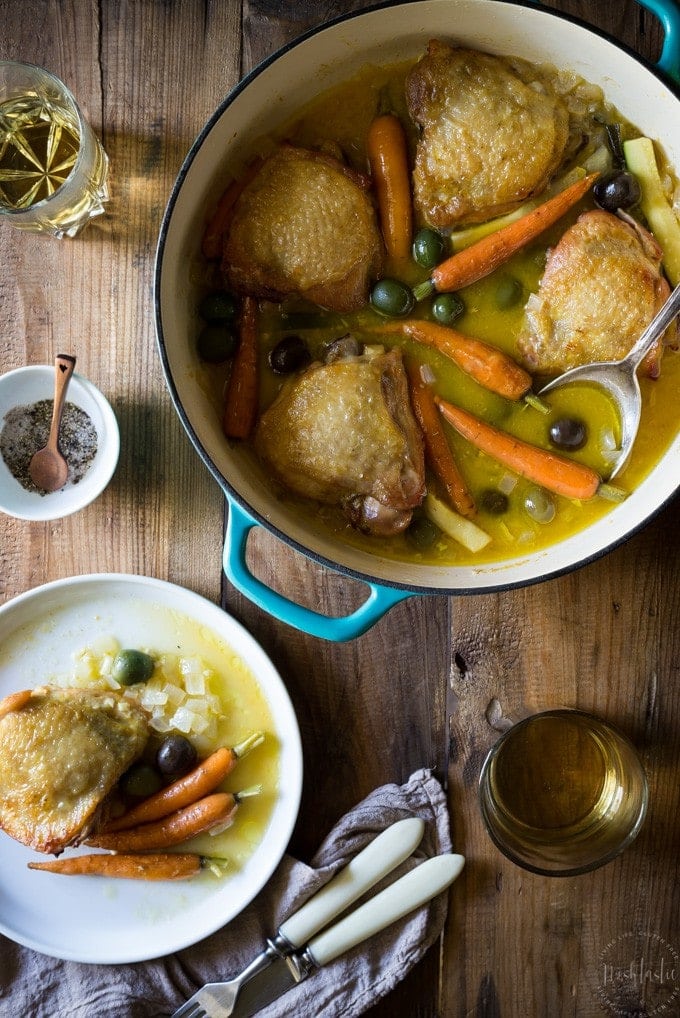 Lemon Orange Chicken
There's a certain irony in being a food blogger who's such a disorganized meal planner.
When I was 25 I thought that the organizational skills I lacked would surely appear, as if by magic, by the time I turned forty.
Well, it didn't happen.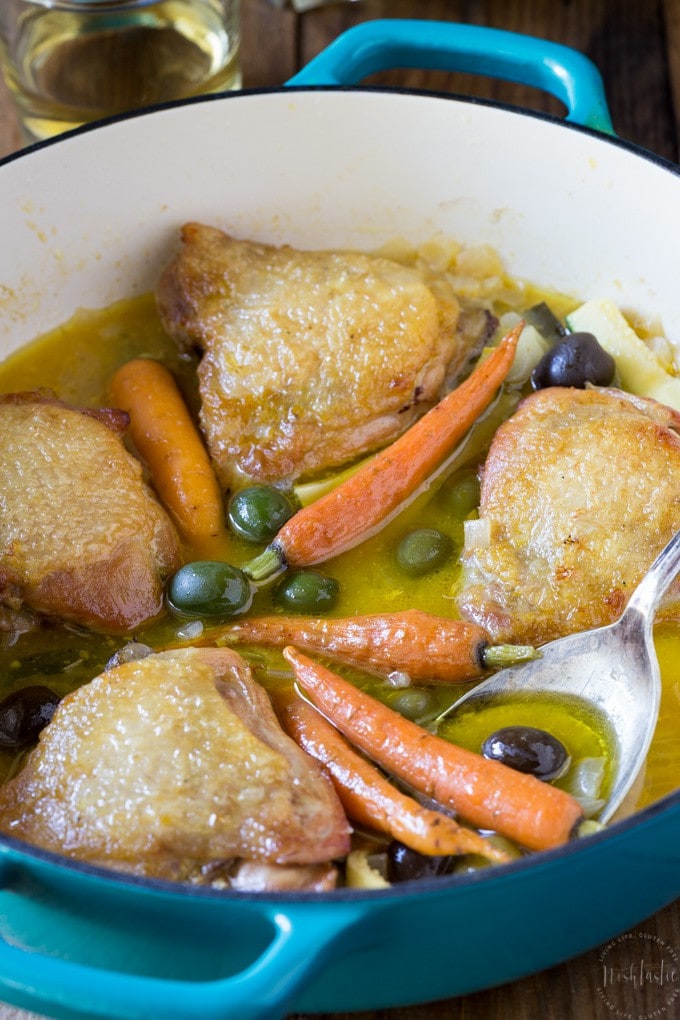 I'm not going to throw myself under the bus completely, I'm much better at it than I was and my family isn't starving. Despite my improvement I find myself regularly winging it for dinner ideas by 4pm.
Enter the Chicken dinner. We eat a lot of chicken in our house, it's cheap, quick to cook, and I know the troops will eat it without complaint.
This recipe is a slight adaptation of one I found in an old recipe book I have gathering dust on my bookshelf. It's a simple recipe with subtle flavors that will please grown ups and kids alike.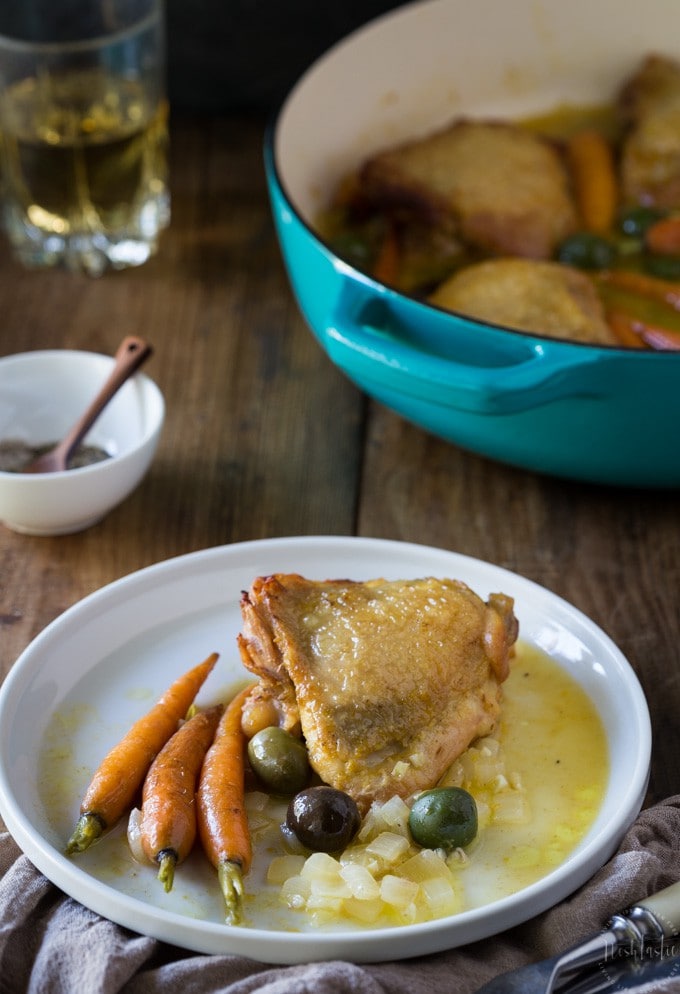 Choosing Olives
I'm always a little flummoxed when it comes to buying olives in the grocery store, there are so many different types. For this recipe I chose green and black  olives from a jar, I have no idea what type they were but they tasted great. I would avoid olives that are stuffed with pimientos, the black ones in a can, or any that are labeled 'pizza olives', they're all tasteless.
More Last Minute Dinners!
If you want a few more ideas for last minute dinners then don't forget to check out some more of my recipes. My Paleo Italian Meatballs in Marinara Sauce is my most popular recipe, is super simple to throw together, and has no breadcrumbs.
Or, what about Skinny Creamy Tuscan Chicken with Beans? It has all of the taste of the regular version but half the calories, so everyone will be happy!
Lastly, don't miss my Chinese Style Gluten Free Beef and Tomato, you can make it in less than 20 minutes with just a handful of ingredients.
This post may contain Amazon affiliate links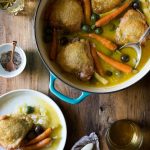 Citrus Chicken
Total Time
1
hour
15
minutes
Ingredients
8

bone-in skin-on chicken thighs, trimmed

(3lbs)

2

tbsp

olive oil

2

carrots

sliced

1

green zuchini

sliced

1

yellow onion

sliced

3

cloves

garlic

minced

1

cup

fresh orange juice

2

tbsp

fresh lemon juice

1/2

tsp

ground cumin

2

oz

green olives

pitted

1

tablespoon

chopped fresh flat-leaf parsley
Instructions
Sprinkle salt and pepper over chicken.

Cook 4 chicken thighs in 1 tbsp hot oil in a large

Dutch oven

over medium-high heat for 6 minutes on each side. Remove chicken, wipe the pan clean and cook the remaining 4 chicken thighs in the same way.

Reduce heat to medium and add carrots and onions, cook them stirring occasionally for 5 minutes until soft, then add garlic and cook for 1 more minute.

Stir in orange juice, lemon juice, and cumin, turn up the heat until the orange juice is simmering, then add chicken and olives.

Reduce the heat to medium-low; cover and simmer 35 to 40 minutes.

Add the sliced zucchini in the last 10 minutes of cooking.

When you're ready to serve stir in parsley, add salt and pepper to taste.