All the details you need to watch Chanonry Point Dolphins in the Moray Firth, Scotland. Read my post to get  to make sure you have the best chance of seeing them!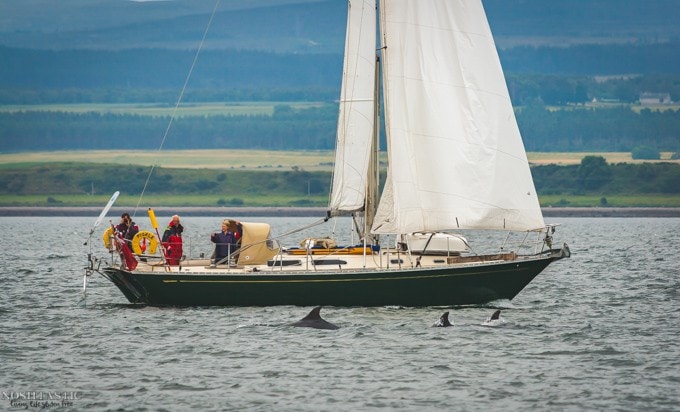 We first visited Chanonry Point in the Black Isle a couple of years ago with the hope of seeing a few dolphins. It was a typical Scottish summer day, a little bit overcast, not very warm and eventually it started to rain a little bit. It was all good though as despite the weather we were thrilled to finally see the dolphins put on a great display for several hours.

We were able to watch the dolphins very close to the shore along with several calves, it was such a fun day out and one of the highlights of our summer trip to Scotland. There were several serious photographers there with huge telephoto lenses, I had to make do with my limited zoom so I didn't get as nice photos as they did I'm sure! Still, it was a wonderful day out with my family and we can't wait to go back the next time we're home in Scotland.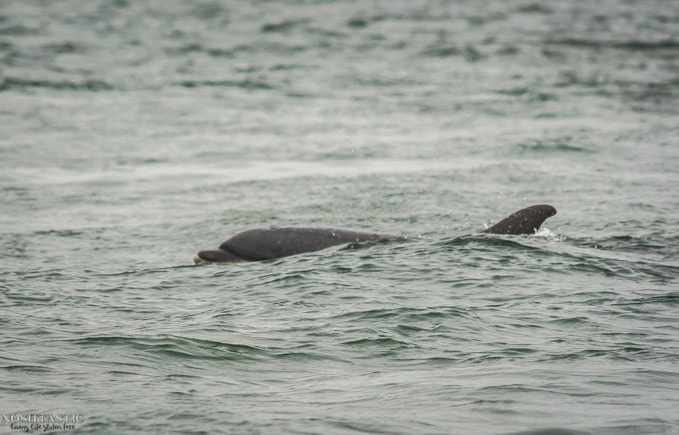 Best time to See the Chanonry Point Dolphins
Chanonry Point near Fortrose on the Black Isle  is one of the most popular places to go dolphin spotting in Scotland, but in order to maximise your chances of getting to see them you need to do a little bit of research and forward planning before you go.
While you can potentially see dolphins at any time of the day you have a much better chance of seeing them when the tide is rising. You can get the information you need about tide tables from the UK Hydrographic Office, just enter Fortrose in the search box to get the tide times for Chanonry Point and remember to adjust it for British Summer Time if you need to. There are also a couple of apps that work well for finding out the nearest tide tables so if you have a smartphone that might be a good option.
The Summer is the best time of the year to spot them, especially July and August when the salmon are migrating.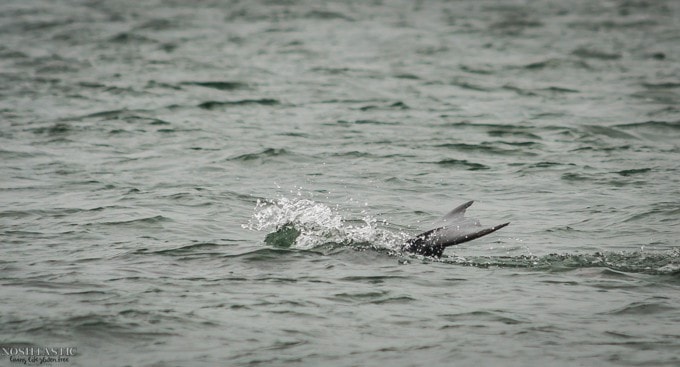 How to Get There
Chanonry Point is just a mile or so from the pretty town of Fortrose on the Black Isle. If you are flying in then the nearest option is Inverness Airport  which is only 22 miles away and is almost directly opposite the Lighthouse on the other side of the Moray Firth, it's about a 40 minute drive in normal traffic.
Parking can be limited in the height of summer and on the weekends, especially if the weather is nice. There's no entry fee but the car park may have a meter so remember to take coins in case you need to pay to park
The Weather and What to Wear
If you've ever visited Scotland before then you'll know that the weather can be very changeable even in the height of summer. We visited in July and it was sunny when we left Inverness and overcast and starting to rain by the time we got to Fortrose.
Rain won't stop the dolphins from making an appearance so make sure you bring an umbrella, rain proof jackets and a decent pair of binoculars so you can watch from the shore. Non slip shoes are a good idea too as you will be on the pebble beach watching looking for the dolphins and it can get quite slippery if it's raining.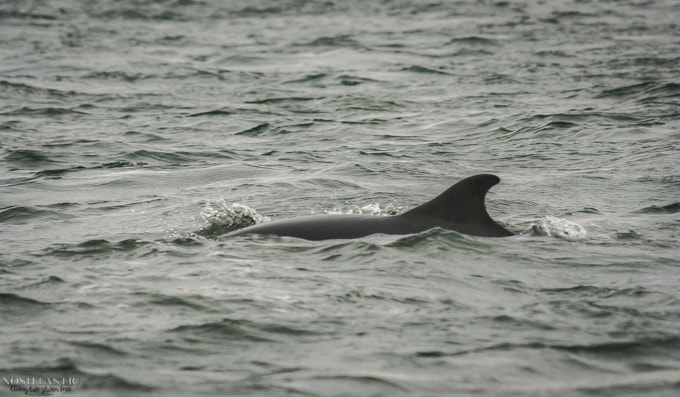 Places to stay nearby
Fortrose is a lovely little Scottish coastal town and has hotels, bed and breakfasts, self catering holiday cottages and vacation rentals. Inverness City Centre is only a 30 minute drive away and it has plenty more options for accommodation and there's loads to see and do there.