You'll love this collection of easy and delicious gluten free Lemon Desserts including, gluten free lemon bars, gluten free lemon cupcakes and more!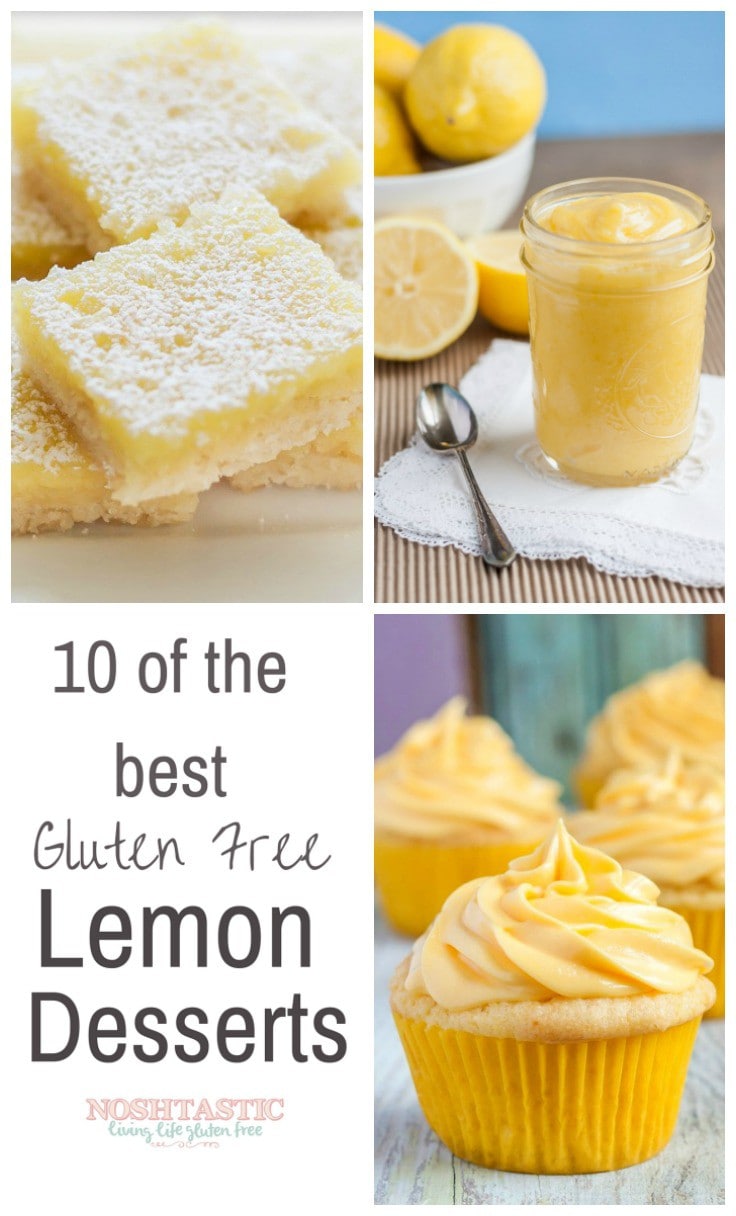 I love all things lemon, but especially gluten free lemon desserts. I have a soft spot for lemon frosting which is probably why I don't make it too often as I end up just eating it out of the bowl before it ever gets near the cupcakes! I have several gluten free lemon dessert recipes on my blog and a couple of them are some of my most popular posts.
My Gluten Free Lemon Bars recipe was one of the first recipes that I published on my blog and it's been one of my most popular  and most pinned ever since. Also popular are my recipes for dairy free lemon curd  and of course gluten free lemon cupcakes with that yummy lemon frosting.
As I love lemony food so much I decided to  put together this recipe round up of my own gluten free lemon desserts and many more that I've included from some other bloggers. I hope you'll get a chance to try out some of them for yourself, they really are  tasty and it's a great recipe selection!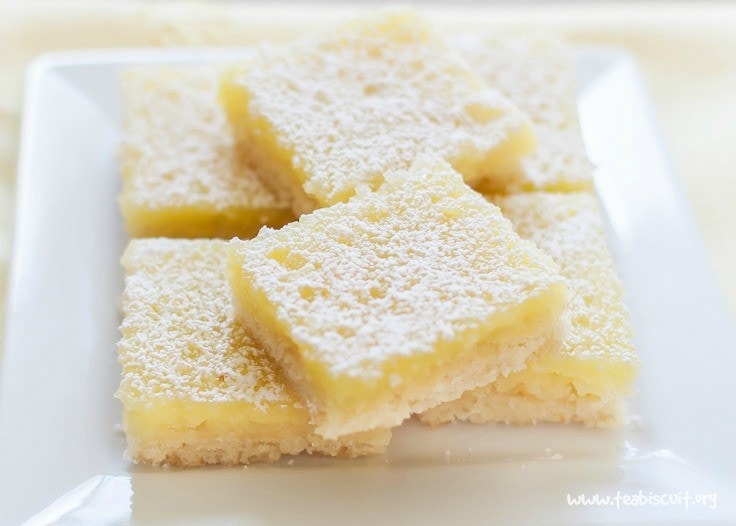 Gluten Free Lemon Bars
A delicious Dairy Free and Gluten Free lemon bars recipe with the best shortbread base. They're the tastiest gluten free dessert bars you'll ever try!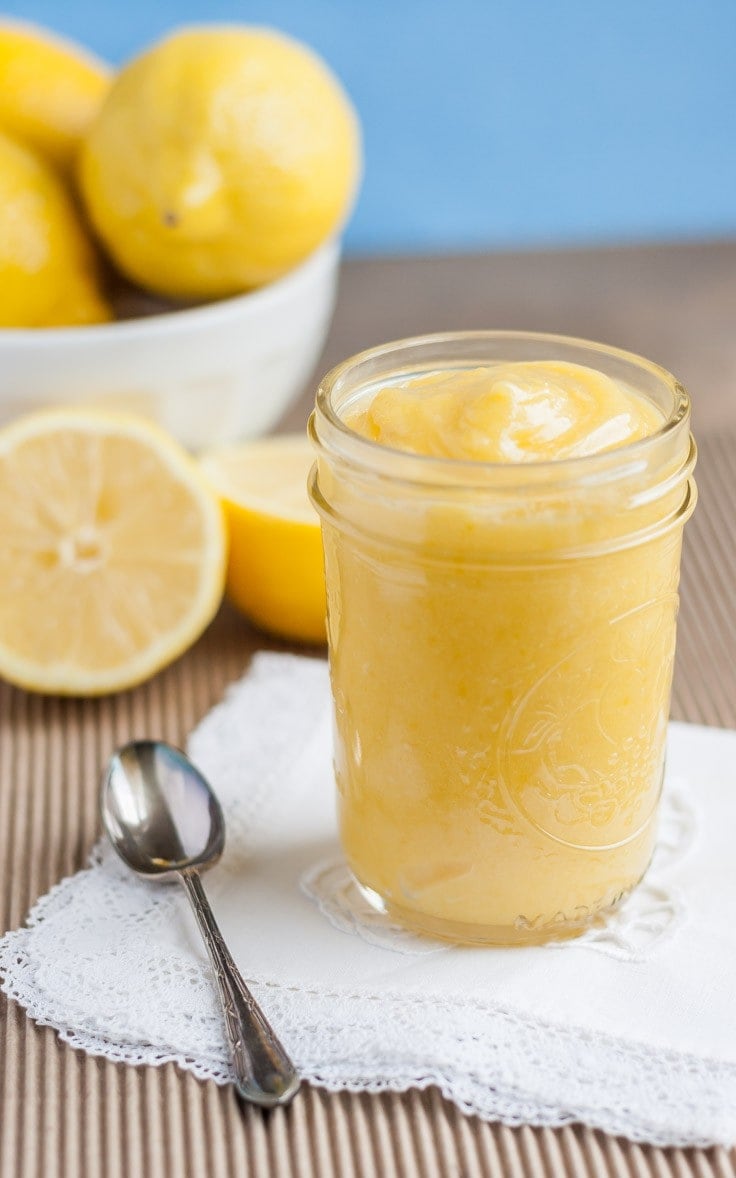 Dairy Free Lemon Curd
Delicious, quick and easy Dairy Free Lemon Curd that's made without butter!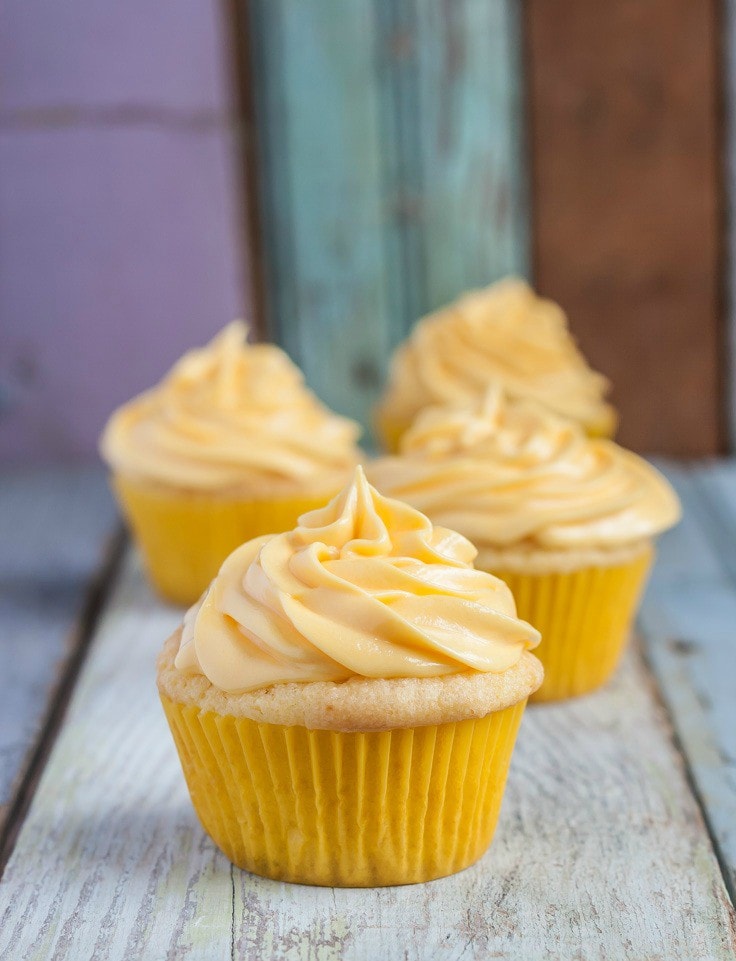 Gluten Free Lemon Cupcakes
Quick and Easy Gluten Free Lemon Cupcakes,mixed all in one bowl!
No Bake Lemon Pistachio Shortbread Cookie Bites
These Vegan and Paleo friendly Bites from Cotter Crunch taste just like Shortbread Cookie but are actually good for you!
Lemon Honey Semifreddo  with strawberries and blueberries
A delicious Semifreddo recipe from Food Faith Fitness uses honey and coconut milk instead of sugar and cream to make it healthier.
Meyer Lemon Pudding Cake
An easy recipe from Floating Kitchen for a sweet and tart Meyer lemon pudding cake garnished with fresh berries and powdered sugar
Healthy Flourless Lemon Poppy seed breakfast cake
This delicious healthy flourless lemon poppy seed breakfast cake from A Big Man's World has a subtle tang of citrus from the lemon! It's paleo, gluten free and can be made vegan too.
Gluten Free lemon Blueberry Donuts
These gluten free lemon bluberry donuts from A Healthy Life for Me are baked instead of fried and have a lovely lemon glaze.
Lemon Coconut Bundt Cake
I love the look of this fabulous Lemon Coconut Bundt cake from My Gluten free Kitchen, so yummy!
Lemon Meringue Pie in a Jar
pretty little individual gluten free and dairy free lemon meringue pies baked in a jar, adorable!